An investigative report by KirkukNow won best price reports related to human rights in an annual competition organized by Radio Deng (Voice).
The award ceremony was held today in the town of Kalar, Sulaimani province, where Radio Deng is based.
The winning report, titled 'Child abandonment, an endless story', was written by KirkukNow correspondent Layla Ahmad was about unwanted infants abandoned on sidewalks and among rubbish, and the authority's failure to provide shelters for such children.
For the best multimedia report, Soran Muhammad won the reward for a report he wrote for Rojnews. And for the best video report, Dyari Jamal won the reward for a report he had prepared for Kurdistan 24.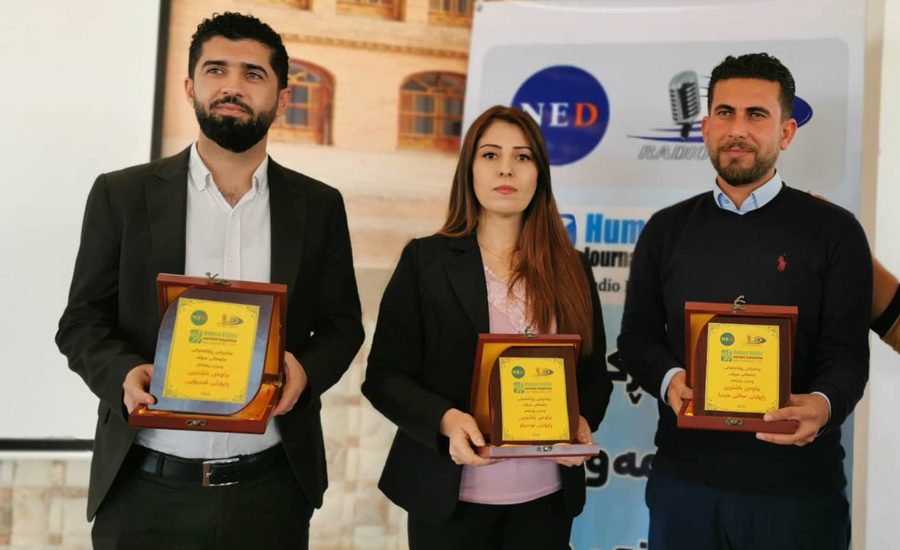 23 journalists participated in the competition. KirkukNow participated with four reports.
The competition was organized by the independent Radio Deng with assistance from the American National Endowment for Democracy (NED).
Muhammad Raheem, the organizer of the competition, said during the ceremony: "KirkukNow participated with the biggest number of reports – which were four – among 23 news articles. Journalists from all the provinces of the [Kurdistan] Region and the disputed areas have participated."
KirkukNow correspondent Layla Ahmad said that the aim of her report was underlining the rising cases of abandoned infants in Kirkuk province. "Unfortunately, some infants are thrown away among rubbish and in the alleys. And when they are discovered, there aren't any shelters for them."