The Federal Government has informed families of victims of ISIS that the exhumed remains of 104 persons from the village of Kocho will be returned to Shingal in February for reburial.
The remains had been taken to Baghdad for identification. 104 have been identified so far.
Naiyf Jaso, commissioner of Kocho village, told KirkukNow: "After long discussions, it has been decided that on 1 February 2021 the remains to be returned to Shingal to be buried in Kocho."
The discussion he mentioned were held on 18 January between Sa'd Abdali, a representative of the prime minister; a forensic medical team; the Directorate for Mass Graves and families of the victims.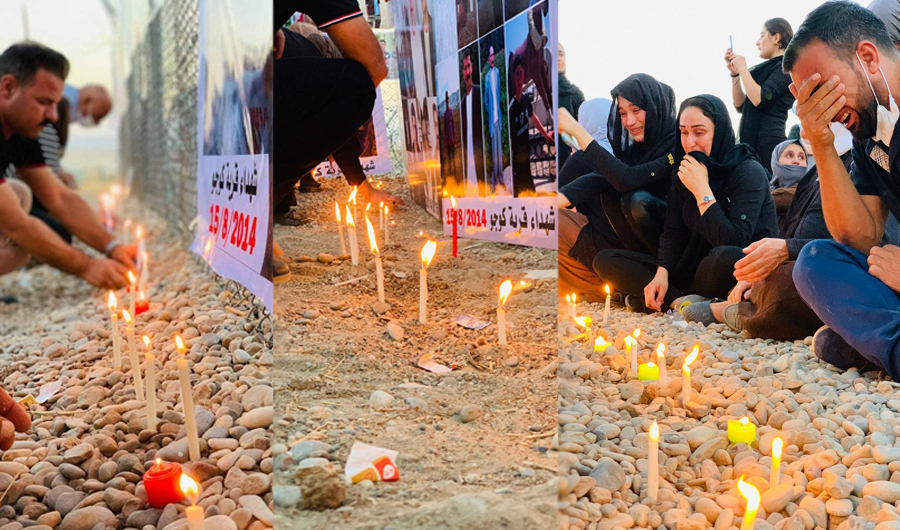 "According to the details of the ceremony the Iraqi government has prepared, the remains will be readied by Forensics on 29 January, and on the day after they will be sent to the military airport in Baghdad," Jaso said.
Jaso added that the remains will be sent to Qayyara airport on 31 January, and from there will be sent to Shingal by car.
"In a large religious ceremony, the remains will be buried in Kocho on 1 February."
The excavation of mass graves in Kocho village started on 15 March 2019, and so far, the remains of nearly 500 victims have been exhumed in two stages.
Reburying the remains from Kocho has been postponed several times within nearly two years for several reasons, among them the COVID-19 outbreak.
Marwan Jad'an, an IDP from Kocho who lives in a camo Duhok, told KirkukNow: "I have no family members among the remains that are being sent back, but we are generally all relatives, that's why we will go to Shingal for the ceremony."
Marwan says that the remains of 26 of his family members have been taken to Baghdad for identification. Among them are two brothers, one sister and two nephews of his.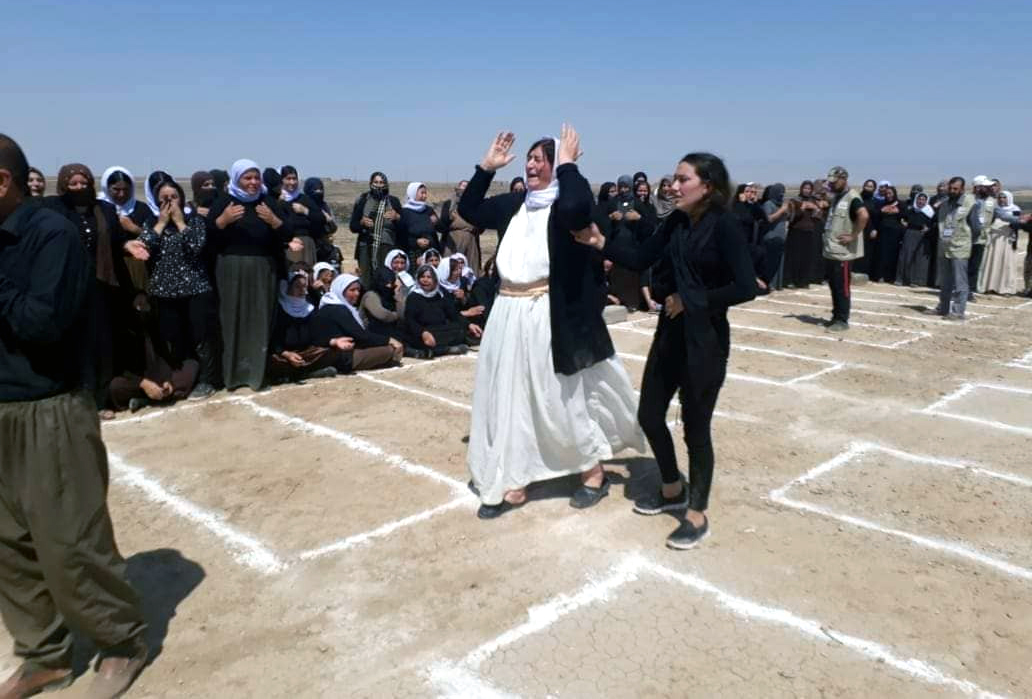 The latest batch of remains that were sent to Baghdad were exhumed in October 2020 from three areas of Shingal.
Jaso said that the 104 are all males, and that the rest of the remains will be sent back in stages.
A large cemetery in Kocho, consisting of 300 graves, was prepared for the remains in 2019.
ISIS staged an assault on 3 August 2014 and committed mass killings throughout the district, including in Kocho.
According to numbers from Ezidi Affaires at the Endowment Ministry of the Kurdistan Regional Government, 2,293 Ezidis were killed by ISIS militants in August 2014.
So far, 80 mass graves have been discovered in Shingal along with dozens of single graves, all of which dating back to the time when ISIS attacked and took control of the district.