A number of displaced Ezidis in Sardasht camp at Mount Shingal staged a protest today against the government for not providing heating fuel and other basic services.
The protest was staged today (21 January) as a cold wave a flurry of snow has swept over the region in the past two days.
Elias Khidir Barakat, who has been living in the camp for more than six years, said: "There is no service provision in our region, and our homes are destroyed. That's why we can't go back home, and the government has now stopped aid for the camp."
Elias comes from Giruéz subdistrict in Shingal district. He added, "I swear to God, there are families that haven't been able to lighted a stove for several days due to lack of kerosene. Our children can't sleep at night in the cold. If the government doesn't solve our problems, there will a catastrophe."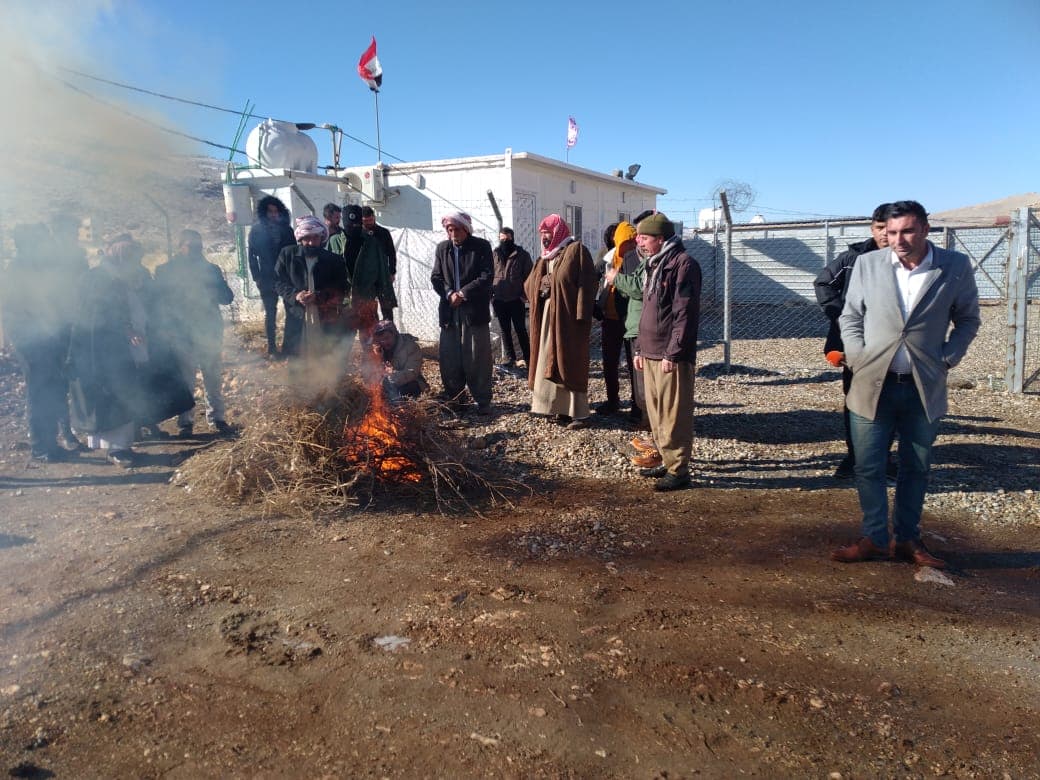 The Iraqi Ministry of Immigration and Displacement decided to cut all aid for the IDP camps in December in order to incentive the IDPs to return to their home regions.
 Ali Sha'bo, the manager of Sardasht camp, told KirkukNow: "The government has stopped all aid for Sardasht camp for more than two months, and now they don't treat the people as displaced persons."
550 families live in the camp. They fled their home when ISIS assaulted and took control over Shingal in August 2014.
"No side is willing to resolve the issues of this camp, and the people can't return to their home regions because their houses were destroyed in the ISIS war," Sha'bo added.