Kirkuk residents for the piles of garbage and waste all over the city blame local authorities whom in turn call for adequate budget from Baghdad.
Kirkuk municipality launched a campaign for one month from January 20 to February 20, 2021 to raise funds from donations and charities from local offices of political parties, contractors and donors to remove 30,000 tons of waste in one month.
"How it comes that our city is floating over a sea of oil and has such a fertile soil but now it is dumped into garbage?" Mohammed Latif a resident of Kirkuk is doubtfully asking. "My question is why we have to resort to donors and contractors, what about the revenues of this province?"
"How it comes that our city is floating over a sea of oil and has such a fertile soil but now it is dumped into garbage?"
The oil rich city of Kirkuk, Iraq's second largest oil reserves, is ethnically a mixed province of Kurds, Sunni and Shiite Arabs, and Turkmen. It has long been at the center of disputes between Baghdad and the autonomous Kurdistan Regional Government KRG.
Kirkuk municipality says it plans to remove one thousand tons of waste per day, total 30,000 tons along the one-month campaign.
Faraidoun Adel, director of Kirkuk municipality in charge of waste management, blames Baghdad for deduction of budget. Up to 2018, Kirkuk was receiving 1.2 billion Iraqi Dinars IQ per month to keep Kirkuk tidy while the current budget has been cut to 0.2 billion/month.
"That's is why we are in such a situation," Adel said.
Kirkuk, 238 kilometers north of Baghdad, is located in a disputed area of Iraq that runs from Shingal on the Syrian border southeast to Khanaqin and Mandali on the Iranian border.  Kurds wanted Kirkuk to become part of the Kurdistan region, which has been opposed by the regions with Arab and Turkmen populations.
Article 140 of the Iraqi constitution in 2005 outlined a road map for disputed territories calling for normalization, census and referendum to determine its administration all in two years but only part of the first stage has been implemented up to the present.
Acting governor of Kirkuk Rakan Sa'aid, said a press conference about municipality fund raise campaign they were obliged to announce this campaign in cooperation with other government offices. He pledged to put an end to Kirkuk tidiness issue in a new project yet no details were declared.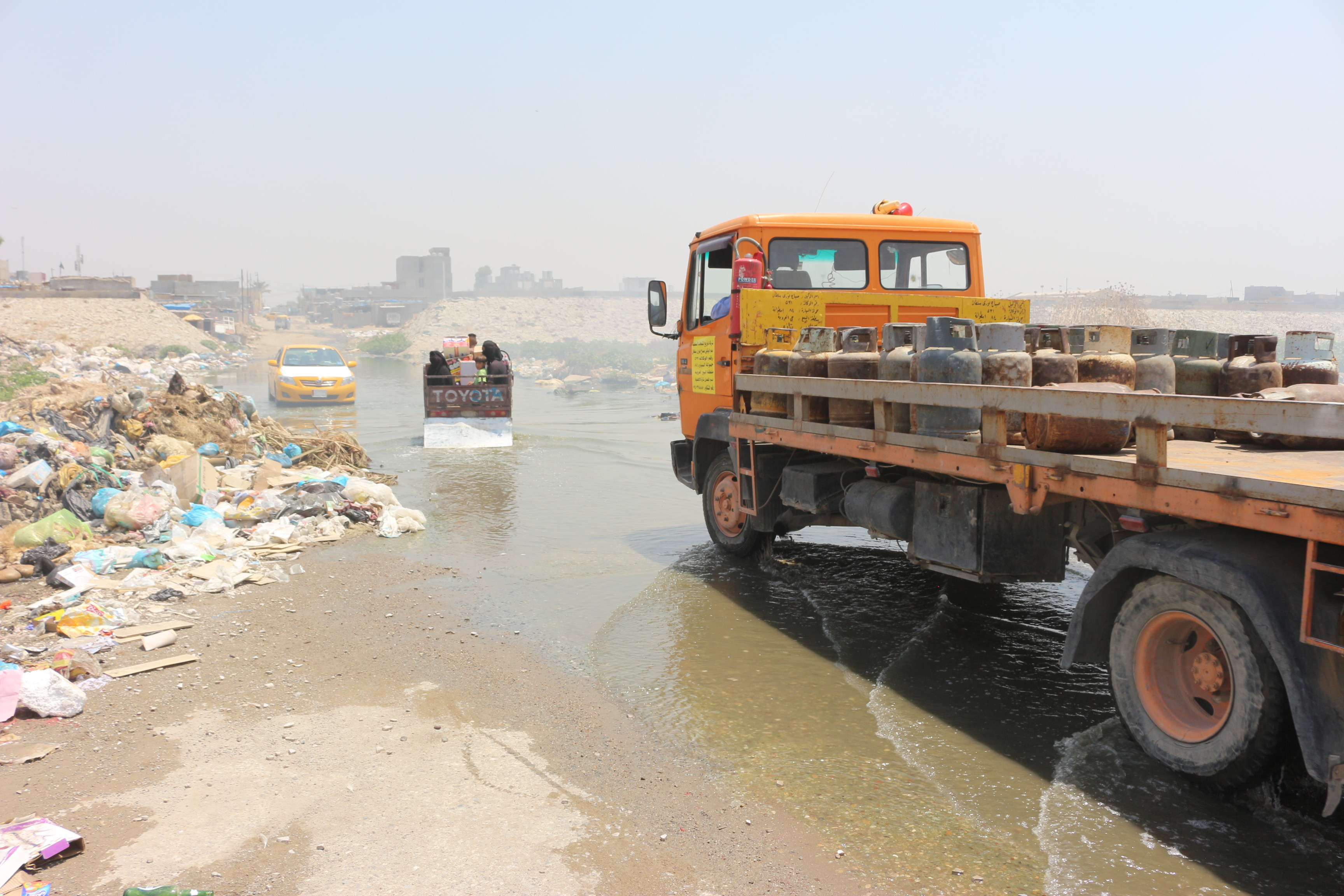 In the last two years, demonstrations by local residents called upon provincial authorities to regularly collect garbage and keep the city tidy.
Rawisht Qasim, a resident of Kirkuk says garbage and waste cover are all over down town and the outskirts in the last years. "It smells too bad and we are fed up while this city should have been one of the top cities of Iraq."
Qasim criticized local administrative for the current untidy situation of Kirkuk.
In addition to ordinary budget for provinces, Kirkuk receives allocation of Petrodollar, a special allocation for oil producing provinces but it has been stopped in 2019 and 2020. Currently drafted 2021 budget of Iraq provides one trillion Iraqi Dinar for oil producing cities.