Despite lower power supply by private generators for residents of Kirkuk which starts 3 pm, the cost is getting higher day after day.
Kirkuk local authorities fixed the price per 1 ampere of 220 watts for one month at Iraqi Dinar 10,000 (about $7) while in it was only 9,000 earlier and few years ago it was only USD3,000.
"We are most of the times at home and we need electricity but private generators are useless as they operate from 3 pm," said Najwa Hassan, a resident of Asra and Mafquding neighborhood of Kirkuk. "There is no one in charge of this town so it is a good chance for owners of private generators to raise prices."
Hassan said in this way, the cost might get up to 25 thousand in Summer "yet no one is protesting it." The duration of national power supply by the state hours "is almost nothing," she added.
Beside the national network of state-subsidized power supply all over Iraq, residential units and business projects rely on private generators for power supply to fill the gap of national power outage.
Following gulf war in 1991, the Iraqi state infrastructure was sharply hit by the economic embargo on Saddam Hussein regime due to damage of many transmission lines and substations leaving the basic services provided by the state inadequate.
Few years later, the local authorities gave permission to installation of private diesel generators in the residential neighborhoods to provide power and fill in the national power outages as it could provide only half of the demand on power supply.
Currently, people in Kirkuk have no any source of power during day time from early morning up to mid day. The private generators provide 2 hours in the morning shift, from 6,30 am to 8,30. In the afternoon, private generators provide power to the residents from 3 pm up to midnight to replace national power outage.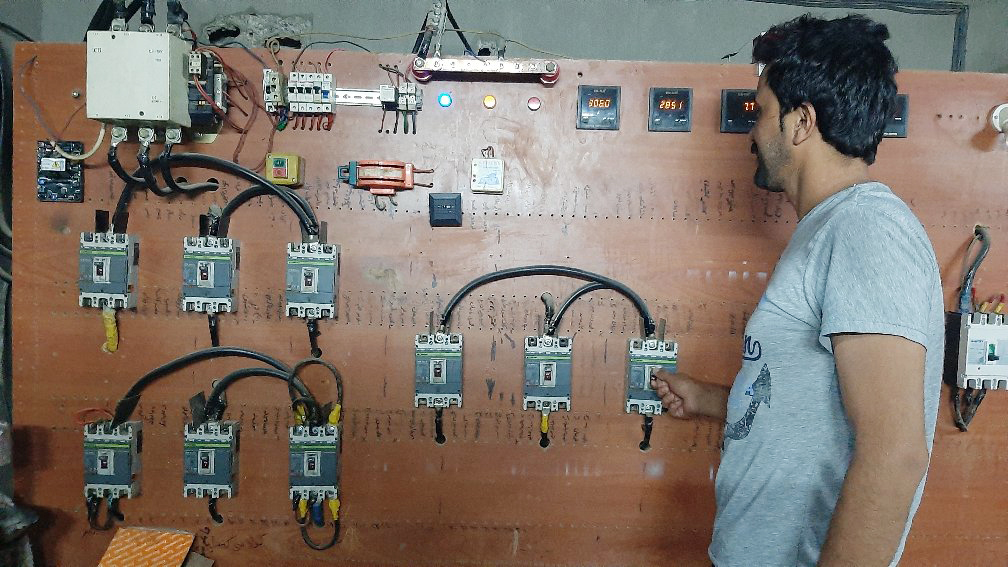 Local authorities in Kirkuk plan to schedule the private generators to be on alert in two weeks in order to provide longer hours per demand of people during Ramadan, fasting month for Muslims.
Falah Yaychili, acting mayor of Kirkuk center district, said the current schedule is only for two weeks, up to mid April. "In Ramadan, generators should be on alert for 24 hours to follow national power outage."  
Regarding the costs, Yaychili believes that last month costs were "in favor of the owners of private generators because national power outage was high and the generators replaced it."
Residents of Kirkuk protested the high costs of private power supply several times yet owners of private generators blame the state for higher cost of diesel.
Mohammed Khalil, supervisor of complaints by customers against private generators, said the government was providing them one litre of diesel for 400IQD yet now it is up to 550.
Private generators have provided between 265-280 hours of power supply in March, making the charges 10,500IQD per an ampere/month, Khalil added. Local authorities imposes penalties on generators whom do not follow the instructions.  
The oil rich city of Kirkuk, located 238 kilometers north of Baghdad, is an ethnically mixed province of Kurds, Sunni and Shiite Arabs, and Turkmen. It has long been at the center of disputed territories between Baghdad and Erbil.
Kirkuk's daily demand for power passes 1,000 megawatts in a day while the national network can supply only 400 megawatts, using 733 private generators to fill in the shortage.