Two civilians and four soldiers were injured, two houses and three vehicles burnt when a group of so-called Islamic State in Iraq and Syria ISIS stormed a village in Khanaqin district of Diyala province Tuesday at night, locals told KirkukNow.
The residents of Ali Sabahi village stood in the face of the militants as Iraqi army forces in the area were heading to the battle scene, an IED hit their convoy forcing them to pullback till dawn.
"Last night 5-6 fighters of Daesh attacked our village, two of my sons were injured slightly but they caused a severe damage to us," said Jarad Ali, the headman of the village told KirkukNow.
"Only we and the villagers stood in their face because a bomb detonated to Iraqi army convoy on their way to support us."
The Iraqi army convoy pulled back and no backup was sent to the village till dawn.
Following escalation of ISIS attacks in the disputed territories between Baghdad and Erbil leaving tens of casualties among Iraqi forces and civilians and causing damage to the houses and farms of the villagers, in retaliation a wide range of operations launched in Khanaqin, Daquq and Duz Khurmatu disputed territories.
After 2003, article 140 of Iraqi constitution in 2005 was outlined as a framework for the determination of the fate of the disputed territories. The three-stage process requires the normalization of the areas, conducting a census, and holding a referendum to know the will of the people to join Baghdad federal government or Iraq's Kurdistan region government KRG. Up today, part of the first stage has been implemented.
In the last few months, IS fighters has regrouped and carried out numerous attacks in the areas located between those controlled by Iraqi forces and Kurdish Peshmarga fighters, taking advantage of the security vacuum in those territories.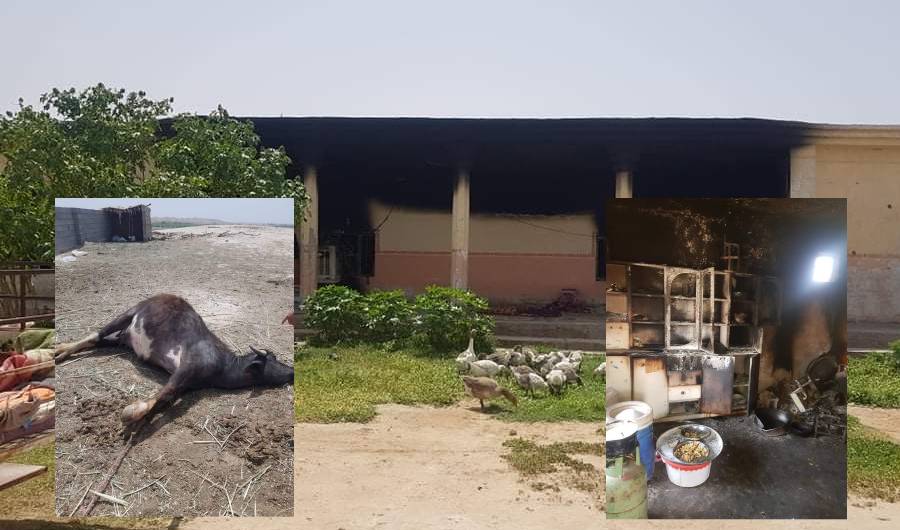 Jalawla Hospital said two officers and two soldiers were injured by IS snipers while two civilians were hospitalized following the attack on the village located on the edge of Sirwan and Alwan rivers where brigade 19 of Iraqi army is deployed.
The incident is following a six-week operation by Iraqi forces in Jalwala and Kahanqin lasted till April 17th.
The disputed territories extend from Khanaqin in the east on the border with Iran to the oil rich city of Kirkuk heading to the west in Mosul where Shingal hoem to Ezidi ethno-religious minority live on the border with Syria.  
Iraqi counter terrorism service CTS said the operation Lion-Prepared last March resulted in murder of 29 ISIS fighters, and many others were dumped under rocks of Qarachough mountain of Makhmour district, located about 60 kilometers southwest of Erbil yet under control of Iraqi federal government.
Over 300 air strikes were carried out by the Iraqi and international coalition jets, destructing 120 hideout and caves as backup for the land operation by Iraqi security forces and the Peshmerga, Kurdish fighters.