Athir Silewa, 40, was a barrister in al-Baladiyat neighborhood of Baghdad but for being Christian, he received a death threat from a militant group in November 2019 so he was forced to leave all his memories, home and profession behind.
Silewa headed t the north and resided Duhok while trying to migrate abroad forever, alike thousands of Iraqi Christians displaced due to sectarian violence in the war-torn country since 2003, following the fall of Saddam Hussein regime.
Others are complaining of marginalization and unemployment.
Ra'ad Toma, 45, works as a taxi driver though he got a degree in administration and economy. Toma says he was never threated or intimidated but "we are marginalized and not employed by the government."
"we are marginalized and not employed by the government."
Toma plans to leave Baghdad and Iraq as he is desperate of state employment.
Majority of the Christians alike Silewa and Toma will to migrate abroad. In al-Dora neighborhood a part of which was called Assyrian Bloc, out of 150, 000 Christian residents, currently only 1,000 residents are staying in their tens of years hometown, Iraqi Human rights commission told KirkukNow.
Most of the churches, stores and cafes were shut down following the flood of migration of Iraqi Christians abroad.
Figures by Iraqi Human rights commission states that 1.5 million Christians were living n Iraq. Following sectarian violence that plagues the country, over thousand Christians were killed. Currently, almost 250,000 live in Iraq, mainly in the stable northern provinces.
Christians live in Iraq since the the first centuries of the religion and include Chaldean, Syriac, Assyrian and Armenian churches, about 14 sects.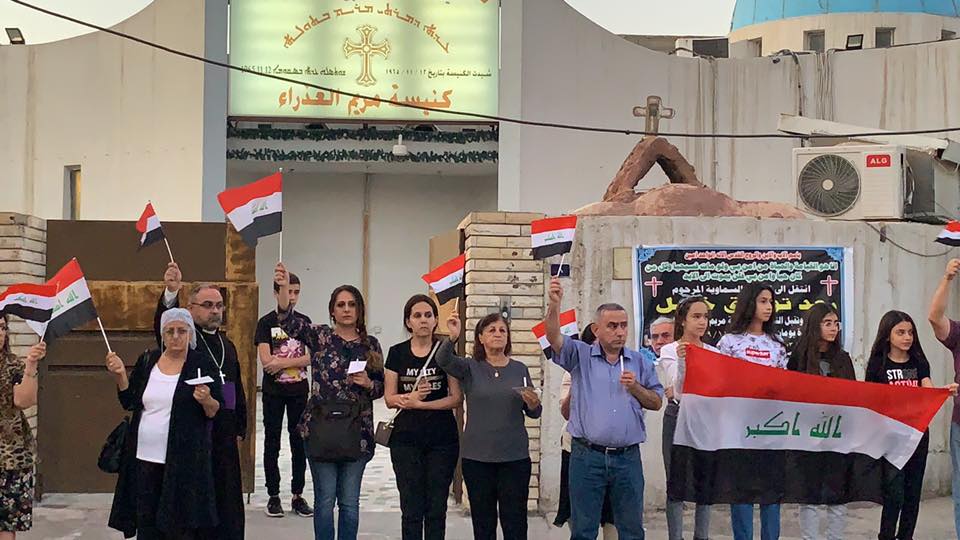 Churches show prayer attendants have sharply come down and most of the churches were closed as the minority community prefers life in exile than under poverty and instability.
The holy trio church in Baladiyat neighborhood of Baghdad has shut its doors in the last five years. The heart of Jesus Catholic church in Karada neighborhood in the middle of Baghdad is closed since 2007.
Father Martin Bini, pastor of Virgin Marry church in Palestine Street said hundreds were attending prayers in the past "yet today there are only 50."
"hundreds were attending prayers in the past "yet today there are only 50."
Several churches were closed and assimilated due to lack of adequate funding, the father added.
AS the official authorities do not keep official records, figures shown by NGOs are alarming.
Noor Muayad, a minority rights activist, says Christian community in Baghdad was estimated at 800,000 in 2003 yet today its about 100,000.
"Most of the Christian were forced to leave Iraq though this land is their history but they look for a better future for their children," the father sobbed.
"Murder and threats are not the only reason behind our migration, we look for a better future for our kids," Toma confirms the father's view.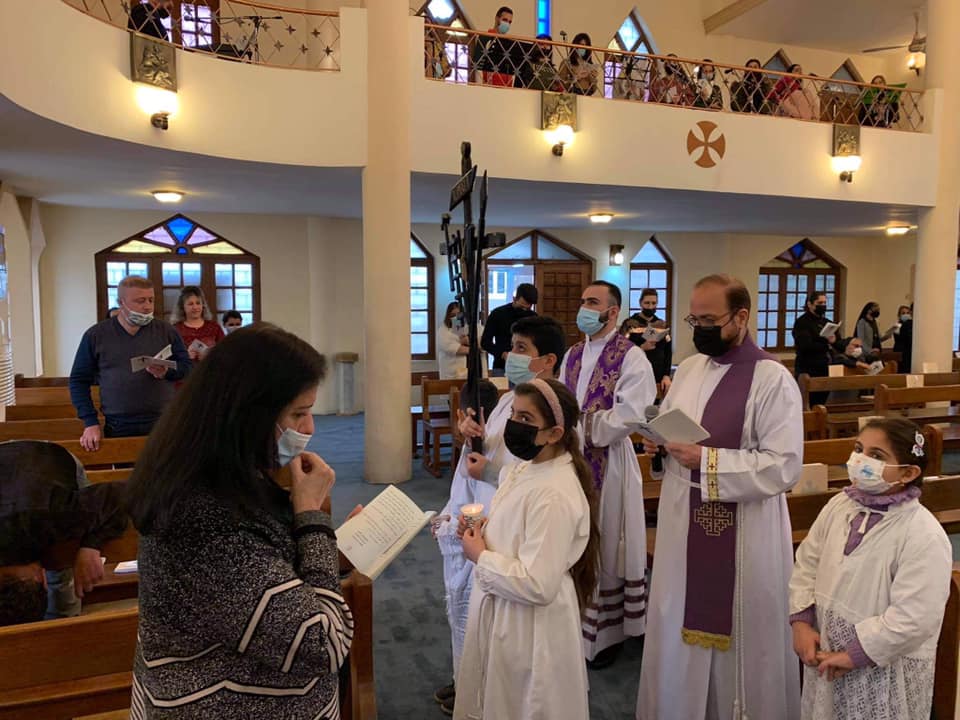 Christians whom suffered decades of discrimination and persecution since fall of Saddam regimes in 2003 amid the majority Muslim population and its leaders, have found north of Iraq a safe heaven till the pop up of So-called Islamic State ISIS extremist militant group whom stormed the country and took control over one third of Iraqi territories.
Back a day in October 2010, Islamic militants of al-Qaeda seized Our Lady of Salvation Catholic Church in Baghdad during a Sunday evening mass, killing dozens of people, including two priests, in a terrifying four-hour siege. The assault was one of deadliest against Iraq's Christians.
The bloodbath deepened the mistrust between the beleaguered community and its Muslim neighbors and fueled the Christian flight from Iraq.
Early March, Pope Francis, leader of the Catholic Church, paid a four-day historic visit to Iraq with the slogan (We are all brothers). Pope held an interreligious prayer at the ancient city of Ur, described as the birthplace of Abraham, father of the Abrahamic religions, which include Christianity, Judaism and Islam.
The visit was highly welcomed by Iraqis yet with cautious optimism by Christians and other marginalized religious minorities.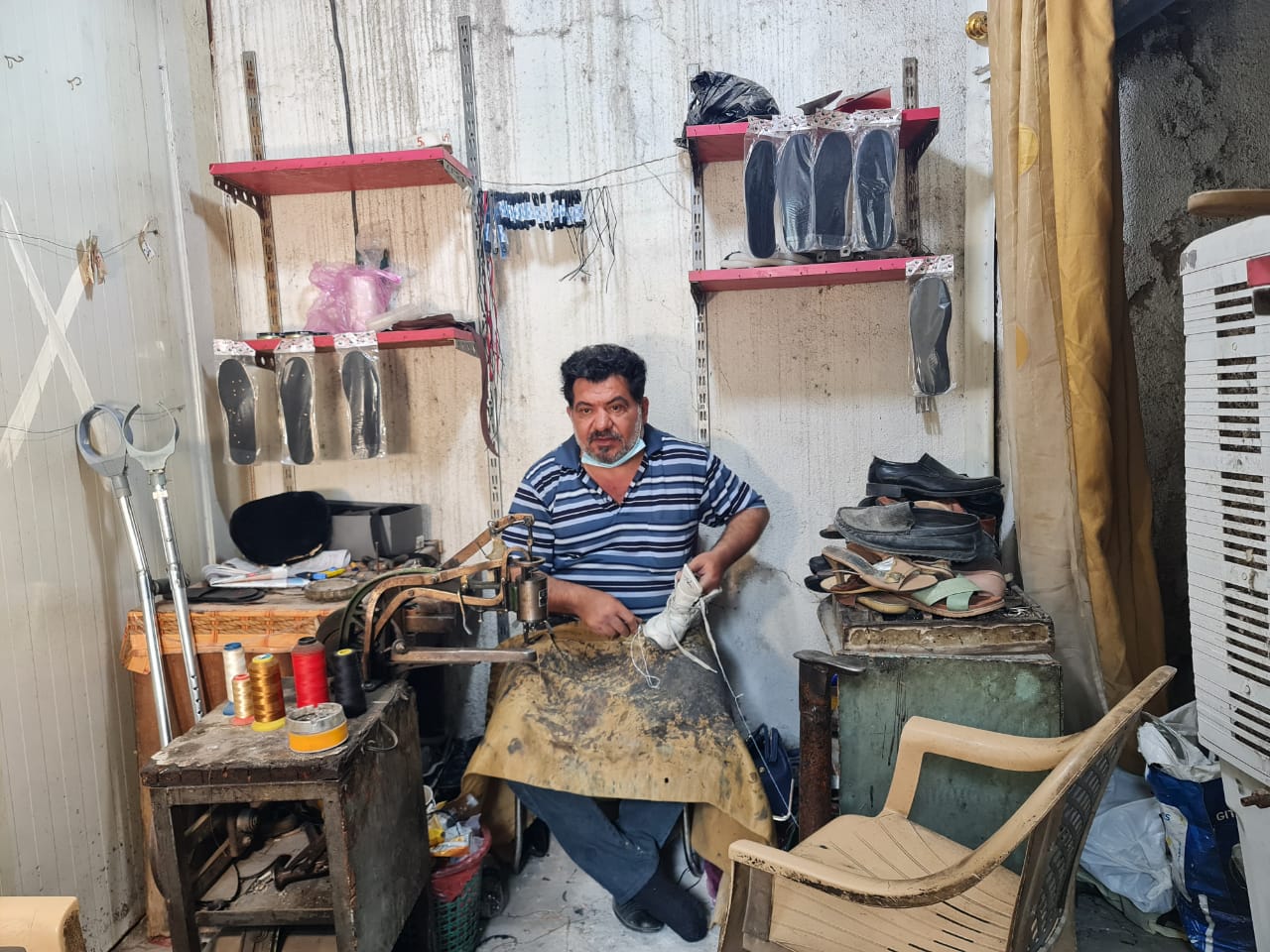 Part of the Christian community in Baghdad still optimist and prefer to stay at home than life in exile. Salah Yousif, 52, repairs shoes since 25 years. He lost a leg in Iraq-Iran war in the 1980s.
"I never felt desperate or gave up because life is nonstop. My family and relatives migrated but my small family is still here, me, my wife, and daughter Mariam and my profession."
"I am not considering migration not because it is the best country, yet because here are my people whom I know and love so it is hard for me to leave.