Khalaf Ezidin, a farmer from the village of Bashoka of Shingal district, has planted 50 tons of wheat seeds and 40 tones of barley in 2,000 rainfed donums yet he is expecting no profit due to poor rainfall.
"Due to lack of required water fall, all our struggle was useless and we will not make one Dinar because so far the wheat and the barley has no flower and turned to hay. Besides, it's so short that it can't be harvested."  
Due to lack of required water fall, all our struggle was useless and we will not make one Dinar because the wheat and the barley has flourished no flower yet and turned into hay
Alike Ezidin, most of the farmers in the Ezidi dominant region of Shingal depend on rainfall for their arable lands. "In the current year, the rainfall was so low that rainfall is useless now even if it rains.
Currently, the lands are so dry because rainfall has come to half this year. In the last four months, rate of rain was 101mm in Shingal while last year it was 311mm, Shingal agriculture statistics show.
Shingal, located 120 km west of Mosul, is home for 300,000 agricultural donums, mostly rainfed.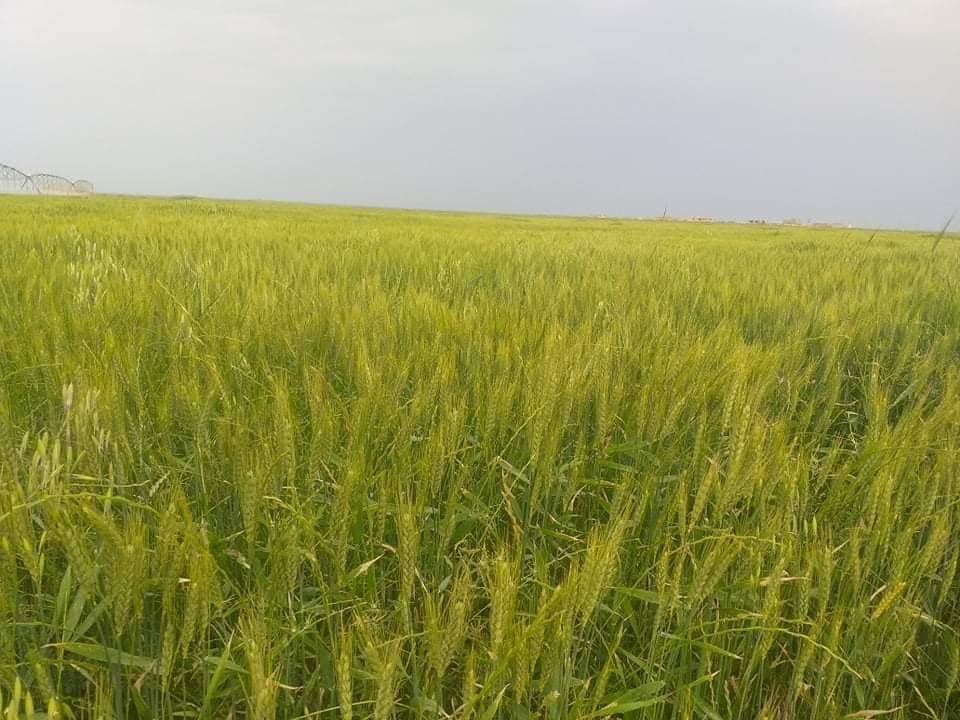 Muhsin Ali, media manager of planning department at Shingal agriculture told KirkukNow the plan was to cultivate 330,000 donums for crops: 160,000 for wheat and 150,000 for barley, only 20donums irrigated and the rest are all rainfed.
Product of last year was 60,000 tons of wheat and 70,000 tons of barley. "For the current year, we anticipate a very sharp drop to 10-13 thousand tons of wheat and only 1,000 barley," he added.
Out of 950 farmers registered, "900 farmers will suffer losses for zero product."
Out of 950 farmers registered, 900 farmers will suffer losses for zero product.
Ezdin and the farmers of the region call on the local authorities for compensation for their losses.
He paid 800,000 Iraqi Dinar IQD (1$=1,500 IQD) to a ton of wheat seeds and 250,000 for a ton of barley seeds, in addition to costs of fuel for tractor and other expenses, total over 50 Million IQD.
"We asked for Agriculture office for compensation alike other years' losses due to natural incidents though I doubt it for this year," Ezidin said.
In the last two years, severe waterfall, frost and fire cause serious damage to thousands of donums for crops.
Barakat Essa, director of Agriculture Sinuny sub-district, said in the last years, farmers who suffered losses due to natural incidents have not been compensated though they were listed and reported to Nineveh.
Essa believes the rate of rainfall that has decreased to half could not cover tens of thousands of donums of rainfed crop lands and caused them losses.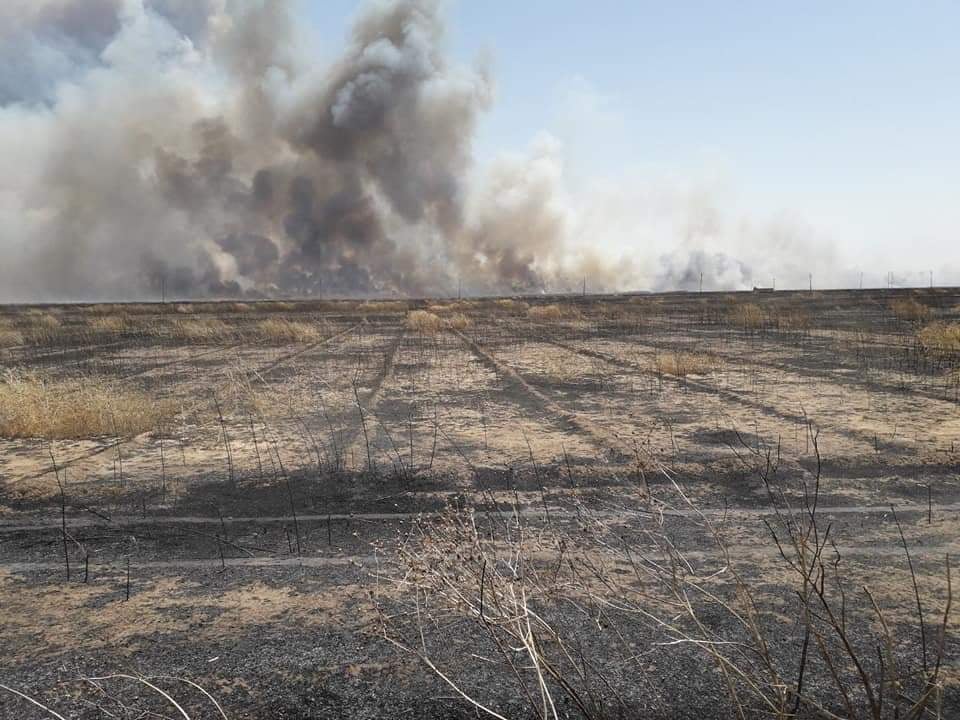 The losses caused by rare rainfall extends from Shingal to all the towns of Mosul, famous for its wide fertile lands.
Duraed Tubia, director of Nineveh agriculture, told KirkukNow the rainfall was so low that it has mainly affected crops of wheat and barley because it is rainfed. "Current year crops would have come to zero if there were no irrigated lands.
In 2020 Nineveh has produced over 500,00 tons of wheat and 570,000 barley "but this year it might fall to half, even barley might mount up to 20,000 tons only," Tubia added.
The scene is not better in the oil-rich city of Kirkuk, a story by KirkukNow showed in Mid-April. Kirkuk agriculture office study predicts drop of crops into half based on rainfall for 2021 which was only 104mm, the least in the last 20 years, compared to 283 mm in 2020 and 535 in 2019.
Kiukuk agriculture has set an annual plan to plant one million donums all over the province yet only 700,000 donums were cultivated, said director of Kirkuk agriculture office.  
He expects maximum 350,000 tons of crops while in 2020, over 600,000 tons were produced.