Hadi Qasim is a farmer from Gohbal community of Sinuny subdistrict of Shingal. Qasim has to get many letters and approvals from government offices in order to pass tens of security checkpoints and sell his products in Mosul fruit and vegetable wholesale market.
After getting the documents, then it's a matter of luck whether they easily allow him to pass or they stop him for hours.
Qasim cultivated 15 hectares of cucumber, okra, eggplant and watermelons this year to sell in Mosul and other areas of Ninawa province.
"We are held at each checkpoint for hours, many questions and investigations. Besides, the temperature is high so our products like cucumbers and eggplant turn useless so when we make it to Mosul, we are obliged to sell it cheaper price," Hadi told KirkukNow.
Farmers in Gohbal take a 30-kilometre-long way to Sinuny sub-district, then they have to take another 150 kilometers to Mosul while temperature passes 40 Celsius degrees.
We're bored. We're farmers, just let us do our job
"Any product we transport we face lots of problems in the checkpoints under different excuses, so sometimes we sell the products in Sinuny or Shingal for less," Qasim added.
There are five security checkpoints of Iraqi army and the Shiite paramilitary of Popular Mobilization Forces PMF or al-Hashdi al-Shaabi between Gohbal and Sinjar, and there are six to seven checkpoints from Sinuny to Shingal, also several checkpoints between Shingal and Mosul.
"We're bored, we're farmers just let us do our job. They are even preventing us from bringing farming supplies from Mosul to our areas, such as Sulphur and pesticide, sometimes saying it's forbidden," angrily said Qasim who argues the justifications by he checkpoints are illegal as they have no evidence or written orders.
All the farmers of Shingal are facing the same challenges on daily bases at the checkpoints.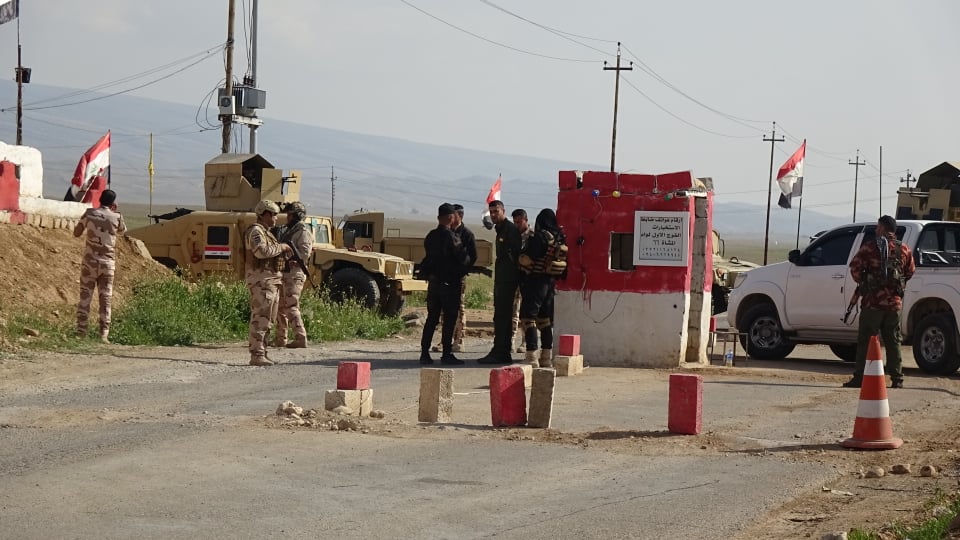 Any farmer of Shingal to get his products into the market must get the agriculture office consent then take it to the directorate general of Ninawa agriculture, from there to the provincial administration and then to the approval of the Western Ninawa Operations' Command.
"After all these procedures, farmers will be allowed to pass their products through the checkpoints," said Barakat Issa, director of the planting department in the Sinuny district, told KirkukNow.
"Such procedures are not followed anywhere else. Few days ago, a farmer bought four bags of Sulphur and pesticide in Mosul yet the checkpoint refused to pass it so he was forced to leave it all," Issa said.
"We are shocked, we don't know who to deal with,"
"This is really unfair attitude toward our farmers, there is no place to sell their products, and they are forced to sell a 10-kg box of tomato for 2,000 Iraqi dinars at their nearby places, meaning a big loss instead of profit," Isa angrily said.
Only in Sinuny, about 250 hectares of eggplant, cucumber, tomato, okra, watermelons and other summer fruits were planted.
The tense and complicated political and security status of Shingal and Mosul in general, made it hard for the agriculture to boost and boom.
More than eight different armed forces exist in Shinga district, including the PMF, Shingal Protection Units (YBS, affiliated to Kurdistan Workers Party PKK), local and federal Police, the Iraqi army and Kurdistan Regional Government KRG's Ezidkhan Asayish (security) and Peshmerga forces.
In October 2020, the Iraqi federal government and the KRG signed the Shingal Agreement aimed to reorganize the security and administrative dossiers in the district, under which local police, national security and intelligence run the security of the town, while the Iraqi army forces would be deployed in the suburbs.
Khalid Qasim, a farmer from Sinuny, is almost deprived of his sole and main source of livelihood because of the frequent and tiring security checkpoints.
"I am in need for Sulphur since two weeks. I have the agriculture office consent yet the operations' command has not allowed me to bring these supplies from Mosul."
Last year, three tons of Khalid's agricultural supplies were stopped at Um Shababik checkpoint, and after three days of begging and mediation, he was able to deliver supplies to Sinuny, as he said.
A preventative justification at checkpoints is that Sulphur and some other agricultural materials are used in explosives and pose security risks.
Military commanders of Ninawa decline to speak to the media. KirkukNow has tried to contact Western Ninawa Operations' Command yet in vain.
"There is a real obstacle, but we dd not keep silent. We have held meetings with security and administrative officials many times to resolve the problem, but it was not sorted out," Khudeda Choki, mayor of Sinuny subdistrict, told KirkukNow.
These tough and tight security procedures are followed while there is no official order to ban products of Shingal farms to other neighbor areas.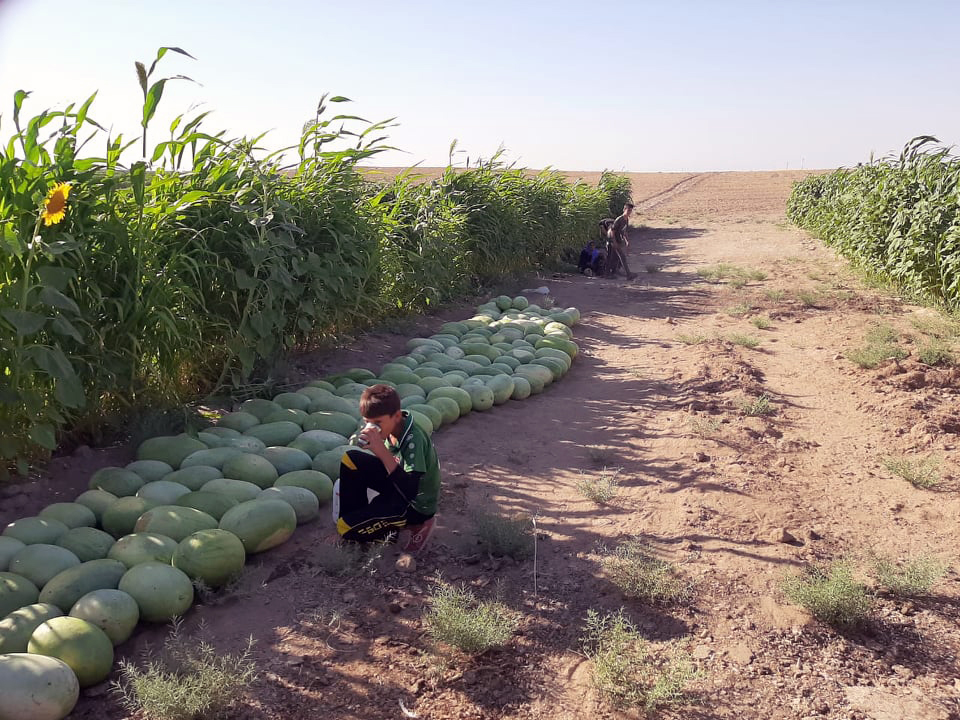 "Iraqi army checkpoints of Um Shababik on the way from Shingal to Talafar and Kaske to Mosul give the farmers a hard time," Choki said.
Spokesman of Shingal police said such procedures ensure restoring stability and security in the region.
"The security situation in Shingal is different from other areas because of the various forces and parties so the procedures taken at checkpoints are normal and we are obliged to take care of the safety of people and the district," said Natiq Alu Ahmed, spokesman for the Shingal.
Shingal, located 120 west of Mosul, on the border of Iraq-Syria, is home to the Ezidi minority targeted by Islamic State (IS) group in August 2014 and one of the disputed territories between the Baghdad and Erbil.