Sa'id Hasan, the commander of the PKK-PMF affiliated group killed by an airstrike of Turkey on August 16th in Shingl district of Ninewa, was heading to a meeting of the Ezidi local officials and ISIS victims with the Iraqi PM Mustafa al-Kadhimi who paid a visit to the region few hours past the airstrike.
The trip of the PM to war-ravaged Ninewa province was followed by two air stirkes caused ten deaths and seven injuries, fighters and paramedics.
Hassan was a commander of YBSh, Shingal Resistance Units, a group affiliated to Kurdistan Workers' Party PKK which is fighting Turkey for decades and holds territories in northern Iraq.
At the same time, he was commander of regiment 80 of the Shiite paramilitary Popular Mobilization Forces PMF. When Shingal fell under control of Islamic State ISIS in August 2014, Iraqi troops backed by the Peshmerga (Kurdish fighters) and pro- PKK fighters and Shiite militias ousted ISIS in October 2015 and deployed in several areas in the region.
 Hassan and a nephew of him were killed and three others were wounded in the air strike targeted a vehicle on Monday in Shingal bazaar.
A day later, eight people were killed and four injured by Turkey bombardment of a hospital in Shingal on Tuesday August 17, media outlets close to PKK quoted Shingal autonomous administrative council,
Four of those killed in the bombing were fighters of YBSh while the others were a volunteer physician and three paramedics.
Shingal Autonomous administrative Council is a local civil administration founded few years ago by the locals supporting pro-PKK groups: Ezidkhan Asayish (security), YBSh and YPZh (Women Protection Units) based in Shingal Mountain. Ezidkhan Asayish (security) has about 1,000 fighters and is part of YBSh in charge of administration and security in the area.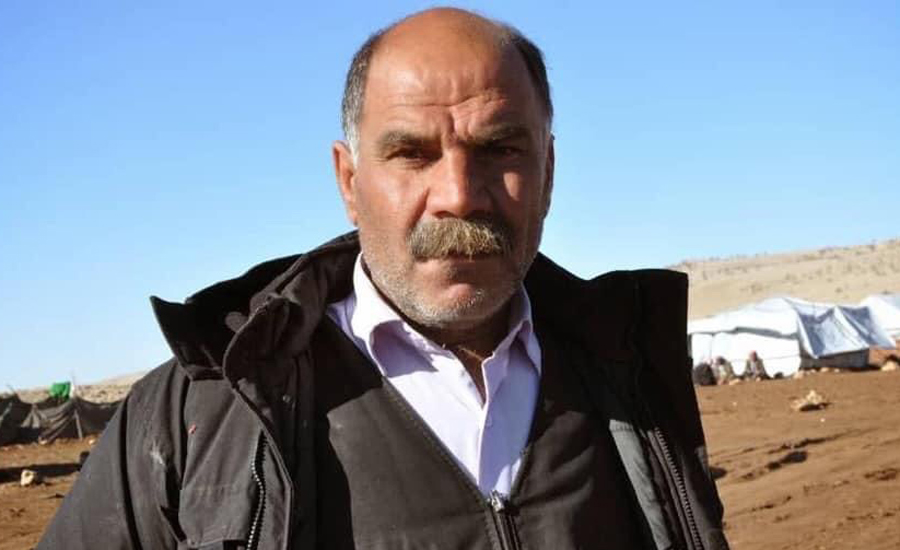 Hassan: YBSh or PMF commander?
Local officials of pro-PKK Shingal autonomous administrative council confirmed that Hassan was a commander of both YBSh and PMF.
Khudeda Chuky, mayor of Sinuny sub-district of Shingal, said the council of ministers has invited Hassan to the meeting of Kadhimi with representatives of Shingal "yet he was targeted ahead of Kadhimi's arrival. Hassan was driving to the meeting venue."
The Turkish airstrike follows Iraqi PM Mustafa Kadhimi's visit to Mosul early in the morning of Monday where he held a cabinet session and visited Mosul dam. In the afternoon, he paid a visit to the district of Shingal and met with local and security officials, and ISIS victims in the village of Kojo where ISIS left behind 17 mass graves of defenseless civilian Ezidis.
"The murder of Sa'id Hassan and the next day bombing of Sukayniyah hospital was pre-planned," the mayor added. "We condemn killing Sa'id, YBSh members and the medical staff. We call on Iraqi officials and other countries reject bombing Shingal and put a limit to Turkish violations.".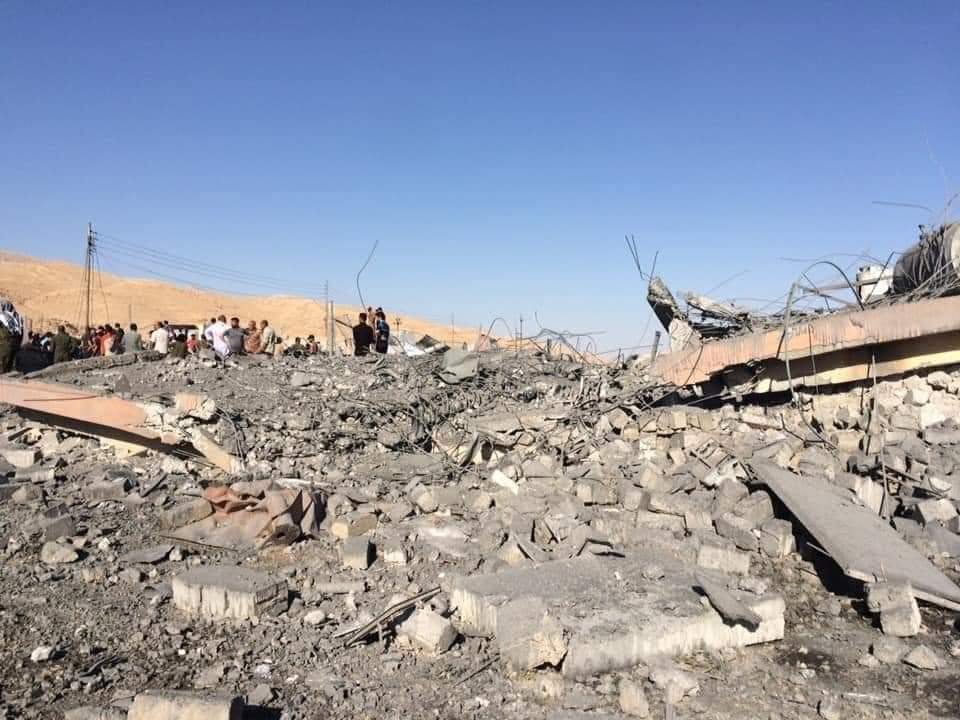 The fighters of YBSh end of October 2020 withdrew from their bases and offices in Shingal to the oustskirts upon deployment of Iraqi federal police according to Shingal agreement between Baghdad and Erbil. Part of them has joined regiment 80 of PMF led by Sa'id.
In October 2020, the Iraqi federal government and the Kurdistan Regional Government KRG signed the Shingal Agreement aimed to reorganize the security and administrative dossiers in the district, under which local police, national security and intelligence run the security of the town, while the Iraqi army forces would be deployed in the suburbs.
The agreement was hailed by Baghdad, Erbil and Ankara as it leaves no excuse for any militia including the PKK to stay in town.
In the Ezidi-dominant region of Shingal, only three thousand square kilometers, Baghdad federal and Erbil regional governments compete to establish their rule: three local administrations want to administer the district, and eight different armed forces are deployed.
The militant groups are Iran-backed PMF, YBSh and Ezidkhan Asayish which are pro-PKK, federal and local Police, Iraqi army and the Kurdistan Regional Government's KRG Peshmerga.
Dakhil Murad, head of Khanasur Autonomous administrative Council told KirkukNow earlier YBSh has joined PMF. In the past 1,000 fighters joined then and now another 1,500 fighters joined regiment 80 of PMF.
"The PMF are official Iraqi forces so it's normal for our troops to join the PMF."
The Ezidi community blame Iraqi and Kurdish forces for turning their back to them when barbaric militants of IS stormed their region and committed atrocities amounted to genocide lately recognized by European parliaments.
They found the pro-PKK forces as the only way to protect their community and restore safety and stability. They accuse the Kurdistan Democratic Party KDP which was the senior Kurdish player in the region of collaboration with Turkey against pro-PKK groups.
Haidar Shasho, commander of Ezidkhan protection forces, close to the KDP, said the murder of Sa'id is a sign that the Iraqi government is using the PKK on the ground while on the other side gave green light to Turkey to attack them on Iraqi territories.
"The main victims are the people of Shingal."
"The main victims are the people of Shingal."
Turkey-PKK conflict is a concern for Ezidis of Shingal as the Turkish army regularly conducts cross-border operations and air raids on PKK bases in northern Iraq. Turkish president Recep Tayyip Erdogan vowed end of January to attack Shingal at any time in pursuit of PKK-affiliated groups based in the region.
Shingal, located 120 west of Mosul, center of Nineveh province, on the border of Iraq-Syria, is home to the Ezidi religious community considered infidels by the extremist militants of IS.
"It was well panned with Iraq which should admit that it's incapable of protect its sovereignty," Shasho said. He recalls that about 40 fighters of YBSh were meeting in the hospital the day it was bombed "and Turkey knew this tha's why it has bombed them."
Four members of YBSh who were injured with Sa'id were receiving medical treatment in the hospital bombed by Turkey and wounded for the second time.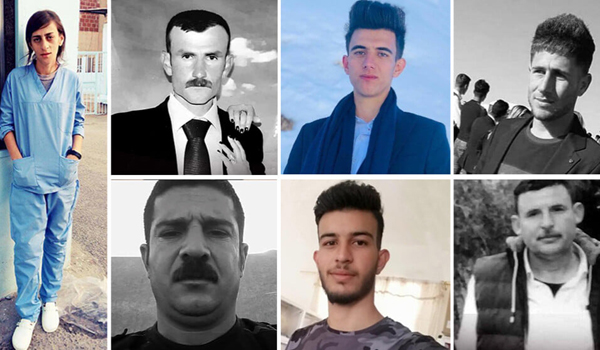 Turkish president Reccep Teyib Erdogan vowed in January that he will storm into Iraq one night. The Iraqi government has declared no statement while the PMF vowed it is ready to confront Turkey.
Hasso Ibrahim, deputy of Shingal autonomous administrative council said though they were invited to the meeting but following murder of Sa'id they boycotted it.
Despite the figures by Shingal council to pro-PKK media, Chuky says they figures are not definite yet. We believe more were killed including villagers and two Arab locals."
The hospital used to be a primary school later turned into a small hospital by YBSh. "it was offering medical service to the people of Shingal and Sinuny as well. I myself was treated there couple of times as it was a big hospital."
Khidir Sharaf Hatto, one of the medical staff killed in the hospital bombing, was father of seven kids, Hadiar Khudeda, his uncle said.
"Khidir was on duty at the hospital and killed in the bombing. People found and pulled his body from the debris and sent him to morgue," Khudeda said.
It was because of Turkey now seven kids lost their father. God take our revenge from Turkey
There in Mosul they were told his body has to be sent to Baghdad in order to be registered as a "civilian martyr," so they did.
"It was because of Turkey now seven kids lost their father. God take our revenge from Turkey."