The Shabak community in Ninewa has registered eight candidates for one quota seat allocated by Iraqi parliament while four other candidates supported by leading Shiite political parties seek more seats in the race of Iraqi parliament elections on October 10th.
 The eight independent candidates of the Shabak numbered 170-177 are all men and compete to win the quota seat which all Shabaki voters can vote for in the province of Ninewa despite the new multi-electoral district system which has divided the province of Ninewa into eight electoral districts.
"Three out of the eight have withdrawn and now five Shabaki candidates are competing for the quota seat," said Saddam Hussein, a Shabaki candidate.
Saddam, a lawyer, some of those registered as independent candidates are supported by political parties. "Four Shabak candidates are enlisted by Fatih Coalition, led by Hadi Amiri, and State of Law, led by former PM Nuri Maliki," he added.
"There were 34,000 voters in 2018 elections in Ninewa and expect 30,000 voters this time."
The Shabak community in Iraq, an ethno-religious group, are estimated be about 300,000 or 350,000 people. 60% of them follow the Shi'a sect, while the rest are Sunnis. The community's religious practices blend elements of Islam and local beliefs.
They are scattered in the regions of Bashiqa, Bartella, Hamdaniya, Tilkef, a number of neighborhoods of Mosul and some villages of the Nineveh Plain.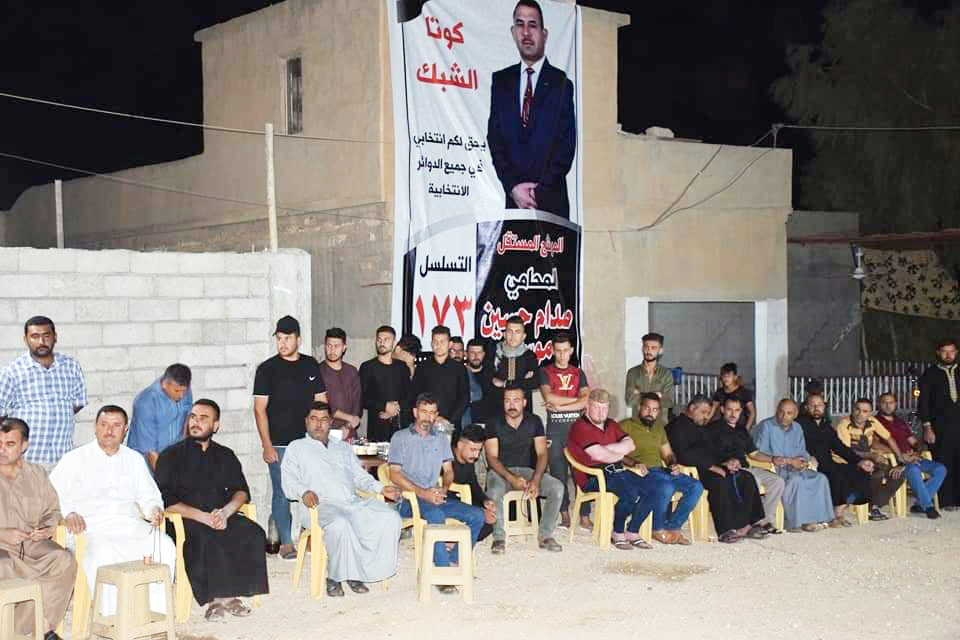 The Independent High Electoral Commission IHEC says it has no concrete figures how many are the Shabaki voters since they have not been registered separately.  
Riyadh Kakayi, in charge of party and alliances' affairs in IHEC Ninewa office said they have no information how many Shabak citizens have been registered as candidates "because we do not register them per their ethnicity."
Back in May 2018 elections, 15 Shabak candidates won only two seats, one per quota system and another by Shiite Alliance of al-Fatih.
The Shabak who consider themselves ethnically as Kurds, slammed at the Kurdish political parties for not taking their case seriously and nominating no candidate from the Shabaki community.
Ghazwan Dawudi, member of dissolved Ninewa provincial council representing the Shabaks of Ninewa, said only Kurdistan Democratic Party, KDP, had one nominee and was excluded by IHEC.
The numerous Shabak candidates scatter Shabaki voters
"The Shabak candidates are close to the Shiite parties and those make it to the parliament do not ally with the Kurds, a loss for the Shabak," Dawudi said.
Two and half million voters of Ninewa will choose 31 MPs out of 430 candidates beside three quota seats for Ezidis, Shabak and Christians.
The KDP office in Ninewa says the IHEC excluded their Shabak candidate.
"We should have had other Shabak candidate," said Manaf Hassan, in charge of KDP election affairs in office 14 of the KDP. "Our Shabaki voters will vote for other candidates (registered by IHEC)."
Hassan believes it's a pity there is no candidate by Kurdish political parties for the 30,000-35,000 Shabak voters.
The Shabak community in 2014 has been subject to the atrocities of the Islamic State in Iraq and Syria ISIS whith took over large swathes of Iraq and almost the entire province of Ninewa.
Out of 664,000 Internally displaced people IDPs, 10% are Shabak, Kaka'i, Turkmen and Assyrian living in 26 IDP camps in Iraqi Kurdistan Region IKR.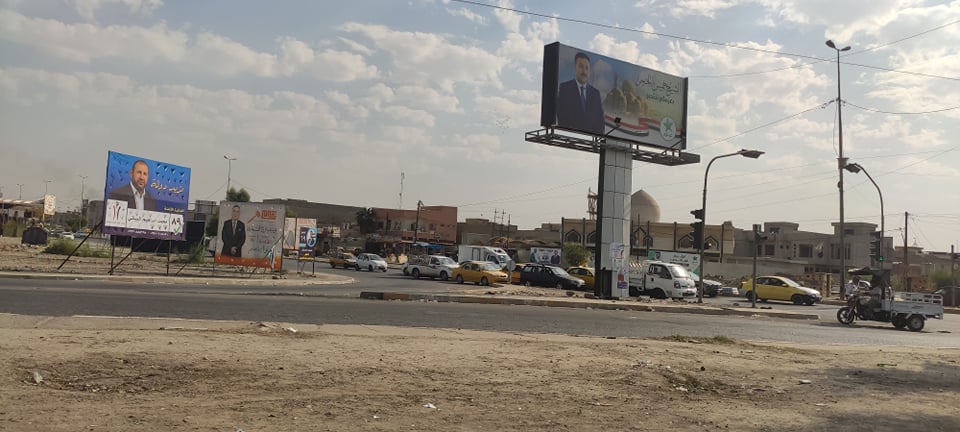 The new electoral law ratified last November, a key demand of October 2019 demonstrators, changed Iraq's 18 provinces into 83 electoral districts in order to prevent parties from running on unified lists, which has in the past helped them easily take all the seats in a specific province. Instead, the seats would go to whoever gets the most votes in the electoral districts beside a women candidate as quota from each district.
The 329-member house of representatives was elected in May 2018. The vote is held every four years, but the protesters have been demanding early elections. The 12 seats of Kirkuk Northern Province are divided over three electoral districts.
Salim Hassan, introduced himself as representative of the Shabaks in IKR said, "the Shabaks are upset and furious of the Kurdish parties as no one candidate a Shabak. There are 50,000 Shabak voters for which beside the quota seat, five people joined the Arab lists and alliances."
Per the new electoral law, voters from any ethnicity or religion, can vote for the quota seats within their electoral district. 67 candidates compete for the 9 seats allocated for the communities per quota.
Five seats are for the Christians and a seat for each of the Ezidis, Shabak, Sabean Mandeans and the Fayli Kurds in the province of Wassit.
An official of the Patriotic Union of Kurdistan PUK, one the leading Kurdish parties, said there are many challenges for the Kurdish parties to depend on a Shabak candidate.
"First, after Daesh pop up, majority of the Shabaks support the Shiite Arab parties, Secondly, any candidate there will be under big pressure and third even we had a candidate, he wouldn't get enough votes," said Ghayath Surchi, in charge of PUK office in Mosul.
"The dominance of a Shiite party in the Shabak-dominant areas, has a big effect over the elections and voting yet still our alliance with Gorran, Kurdistan alliance, attracts some Shabak voters."