Five suspects were arrested for the murder of two people killed by gunmen who shot them dead Sunday evening while driving west of Kirkuk while a child and a woman survived incident, police told KirkukNow.
Kirkuk police said the incident "was a criminal act and they launched immediate investigations."
A statemen t by Kirkuk police on Monday stated that five suspects were arrested late Sunday and five pistols in an operation by join security forces.
Lt. Col. Amer Shwani, spokesman for the Kirkuk Police Command, confirmed that "preliminary investigations indicate that the incident was due to a clan conflict and revenge that occurred last year."
"The details of the incident relate to the killing of a clan sheikh, Jamal al-Dari, who was killed last year near the Baghdad terminal," Shwani explained.
Baghdad terminal for transporting passengers between Kirkuk and the capital, Baghdad, and other provinces, is located near the Kirkuk International Airport Road, and is close to the place where the killing took place this evening.
The oil rich city of Kirkuk, Iraq's second largest oil reserves, is ethnically a mixed province of 1.7 million Kurds, Sunni and Shiite Arabs, and Turkmens. It has long been at the center of disputes between the federal government in Baghdad and the autonomous Kurdistan Regional Government KRG.
Kirkuk, 238 kilometers north of Baghdad, is the center of the disputed territories of Iraq that runs from Shingal in Nineveh province on the Syrian border southeast to Khanaqin and Mandali on the Iranian border.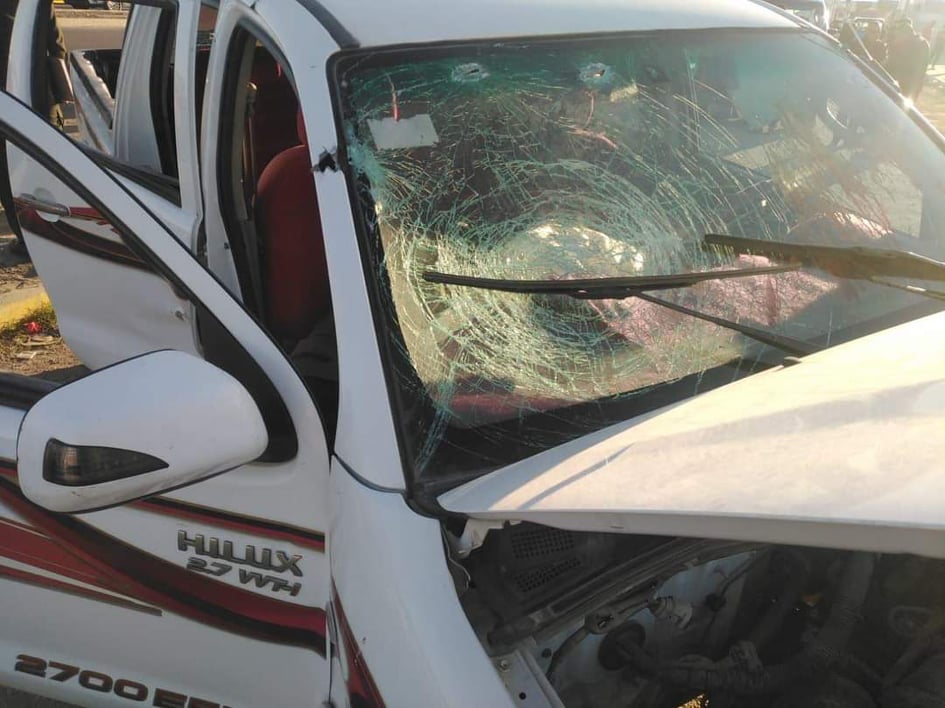 The spokesman for Kirkuk Police Command said, "The security forces, following the killing of the sheikh last year, arrested ten people, and the court sentenced two of them to death by hanging, while the eight other detainees were released, including the father and son who were killed today."
"Investigations and preliminary information indicate that the perpetrators of today's incident belong to the sheikh who was killed last year, and they have not been arrested or reached so far."
The two people killed were residents of the village of Turklan, southwest of Kirkuk.
Currently, Iraqi army, local and federal police, Brigade 61 of Special Forces along with Shiite paramilitary of Popular Mobilization Forces PMF, are under Kirkuk joint operations' command, an umbrella for the security forces running the security of Kirkuk province.