Seventy people were wounded in Khanaqin with swords and daggers, some of them seriously, during the Ashura ceremony.
Ashura ceremonies, which were launched due to the hot weather at dawn today, Tuesday, August 9, in Khanaqin district of Diyala province, like many other Iraqi provinces, included eight processions of mourners holding swords and daggers, in addition to 28 processions holding chains.
Ayad Kirkuki, Information Officer of Khanaqin Health Department, said, "Our teams have been on alert since four in the morning in order to serve the processions of mourners during Ashura ceremonies."
"Until 6 am, 70 people of different ages were injured as a result of injuring their bodies with daggers, and they received the necessary first aid."
Annually, on the tenth of Muharram, followers of the Shiite sect commemorate Ashura and take it as a day of mourning and for the martyrdom of Imam Hussein bin Ali, grandson of prophet Mohammed in 680 AD at Karbala in modern-day Iraq.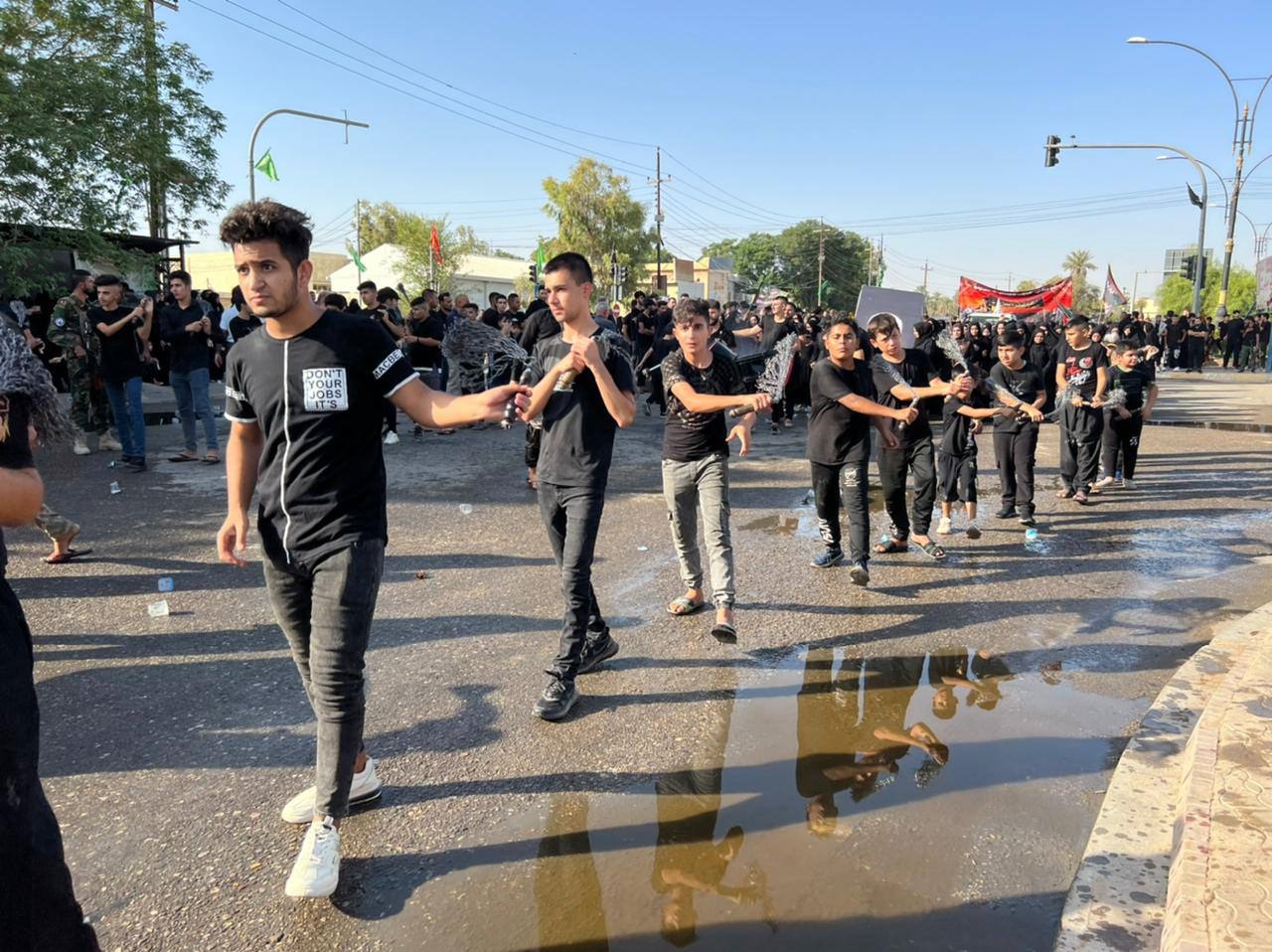 Today, Tuesday, August 9, Ashura ceremonies were held in all Iraqi provinces, including the disputed territories which extend from Khanaqin, northeast of Baghdad, on the border with Iran, to oil-rich city of Kirkuk up to Shingal (Sinjar) in Ninewa province, on Iraq-Syria borders.
KirkukNow correspondent in Kirkuk stated that the main roads inside the city and the areas that witnessed Ashura ceremonies were blocked in front of vehicles, with security forces and health teams deployed in most nearby areas to secure the ceremonies.
The Day of Ashura is marked by Muslims as a whole, but for Shia Muslims it is a major religious commemoration of Hussein martyrdom at Karbala. It is marked with mourning rituals and passion plays re-enacting the martyrdom.
Shia men and women dressed in black also parade through the streets, slapping their chests and chanting. Some Shia men seek to emulate the suffering of Hussein by beating themselves with chains or cutting their foreheads with knives until blood streams.
The killing of Hussein was an event that led to the split in Islam into two main sects: Sunnis and Shias (Shiites).