Nadia resorted to self-immolation because of the violence and misery of her life, but she became even more devastated and could not regain her rights through the law.
"I have tolerated all the violence from my husband, hoping he would repent for the sake of our children, but I couldn't endure it anymore."
Nadia, pseudonym of a lady from Kirkuk, married her boyfriend in 2019 and the problems appeared soon after marriage.
"He was so suspicious of me. Later, he separated his bed and then I found out he was having an affair with another girl," Nadia bitterly told KirkukNow.
She is mother of a twin: a girl and a boy, now three-years-old.
"One night I was sure my husband was cheating on me. I knew he wouldn't regret it and didn't want me, so I didn't sleep until dawn."
She takes her children to her parents and asks them to take good care of them.
Nadia says the same day, in January 2022, she threatened to burn herself and asked her husband to leave another woman, but he ignored her and went to another room.
"I went back home and burnt myself. I was running around the house screaming. I was in great pain. The sofa and the house burned. The house was filled with fire and smoke. I went to the yard door, there my husband and the nieghbors put off the fire."
Nadia suffered burns to many parts of her body, especially her face, hands and legs, but the burns did not reach her stomach, which saved her from death. After the incident, the problems between Nadia and her husband have deepened.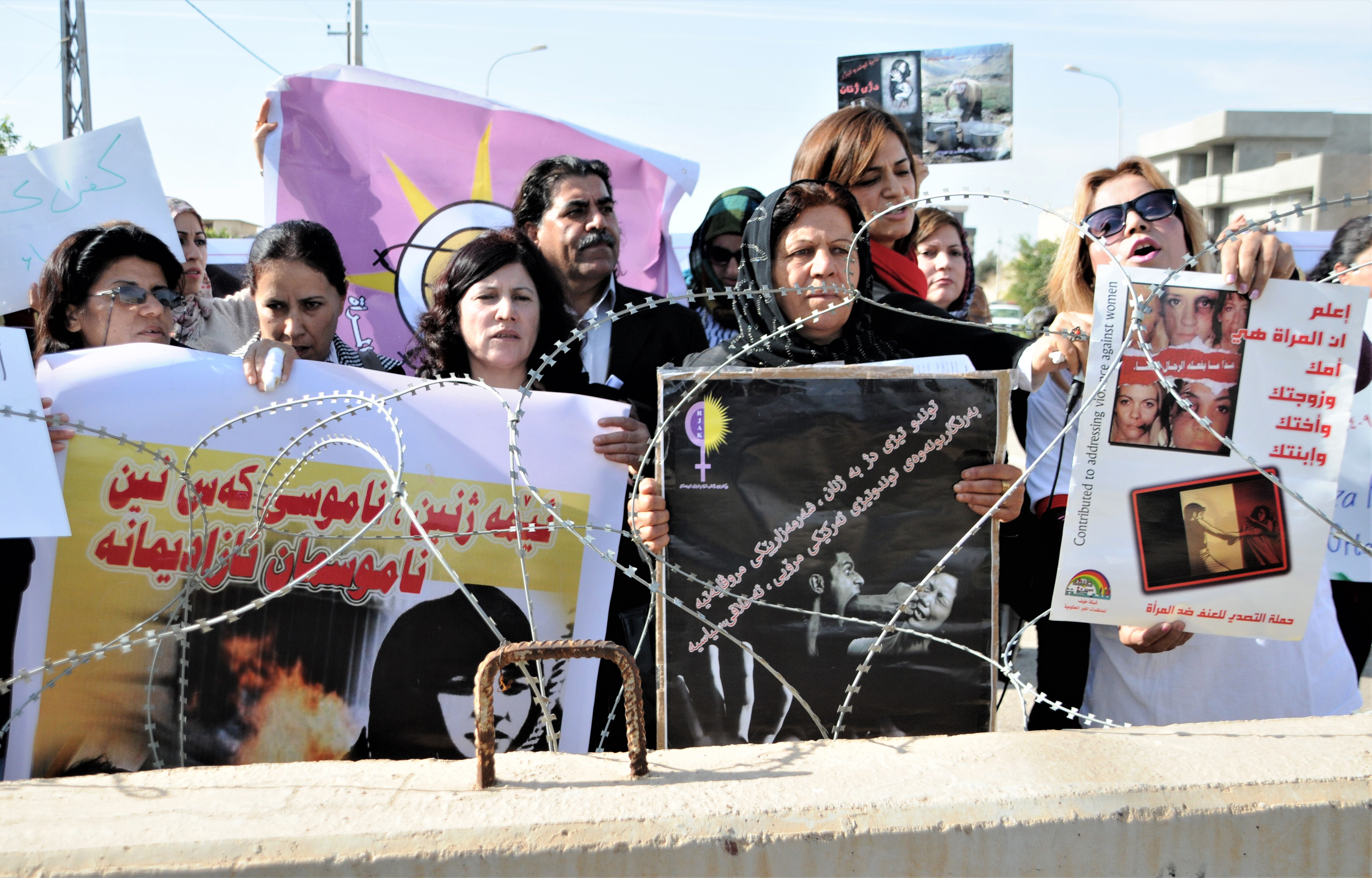 From early 2022 to the end of August, 190 cases of burns have been sent to the burns department of Azadi Hospital in Kirkuk, of which 29 died due to seriousness of burns, of which only five were male and the others were female, according to official statistics.
Last year, 242 cases of burns and self-immolation were registered at the same hospital, of which 62 died, only three of them were males.
A source at the burns' center, who asked not to be named due to lack of permission to speak to the media, said, "The cases of burns which came to the hospital were due to domestic violence and social problems."
According to medical sources, burns of 40-50% have a low chance of survival, while most of those admitted to hospital have burns of 90% and up.
The hospital has only 12 beds; It also receives patients from Diyala and Salahaddin provinces, so they sometimes send burn victims to hospitals in Sulaymaniyah due to lack of beds.
Nadia was treated for her burns in Kirkuk hospital for 15 days then transferred to Sulaymaniyah hospital for several months.
"While I was in the hospital, my husband served me. He hugged me in tears and said that although you are burned, he would stay with me until death and I am the mother of his children," Nadia said.
"I knew my husband was serving me only to avoid mentioning his name in my testimony to the security forces," she said. "I was angry and burned myself and my husband was innocent."
I knew that my husband was serving me only so that I would not mention him in my testimony to the security forces
According to the statistics of the Kirkuk police command, in the first six months of 2022, 16 cases of "suicide" were registered in the province, 11 of them were female.
In the first two months of the current year, 149 cases of domestic violence were registered in Kirkuk, including 122 cases against women, 500 cases in 2021, including fights between spouses and marital betrayal.
Lieutenant Amer Nuri, spokesman for the Kirkuk police command, told KirkukNow that many of the cases of self-immolation were caused by violence.
According to security procedures, the investigation team inspects the scene of the self-immolation and suicide, then take the testimony of the victim if still alive.
"The burn cases we have investigated have all been caused by domestic violence," Nuri said, citing more than 13 cases of self-immolation, murder and suicide since the beginning of the year.
On February 23, a 38-year-old woman, a mother of four daughters, burned herself to death in Daquq district, south of Kirkuk, after her husband has got married for the second time.
On July 4, Kirkuk emergency police teams rescued a woman who tried to commit suicide with her child.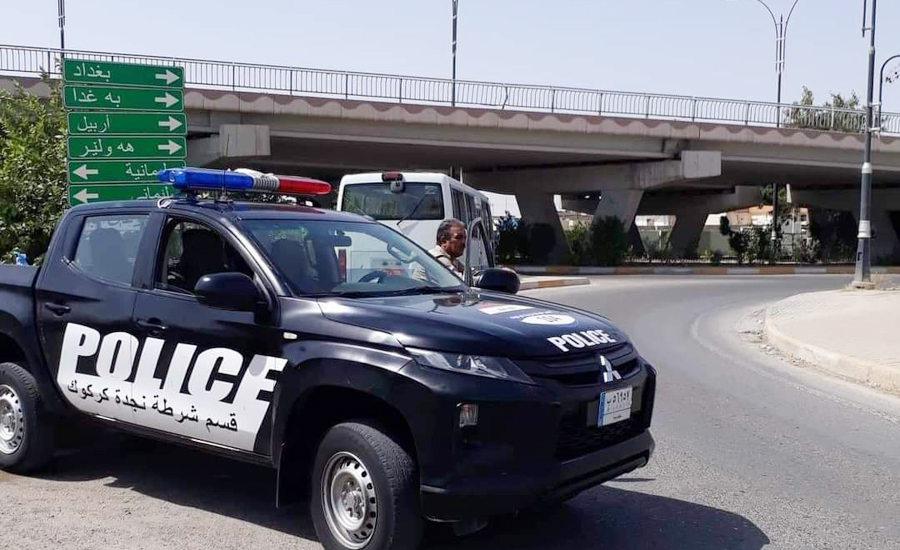 The United Nations UN in Iraq said in a statement last April it was concerned about spike of cases of social violence such as abuse by husband, setting wives on fire and women self-immolation, self-injury, sexual abuse against teenagers and women suicide.
Nadia's problems did not end with the self-immolation and the burning of her house.
"As soon as I testified and blamed myself, my husband changed his behavior and became worse than before. I regretted acquitting him and burning myself."
Nadia has undergone several cosmetic surgeries on her face and body, the last of which was in Dubai, United Arab Emirates.
"One day, my husband said you have a distorted face and body and we have to divorce. He said he would marry again. He asked me to either divorce or stay alone with my children so I have chosen divorce. Now, I live with my kids at my parents and awaiting the final court hearing to divorce."
According to the latest statistics of the Supreme Judicial Council, 197 divorces were registered in Kirkuk last August.
Ahang Anwar, a lawyer in Kirkuk, told KirkukNow, "We receive cases of self-immolation every year. Women sometimes blame their husbands, but this cannot be proven as law pushes for two eye-witnesses."
According to the law, if the victim's relatives, even his sons and daughters, testify against their father and identify him as the perpetrator of self-immolation, their testimony will not be accepted in court, Ahang added.
There are many cases of self-immolation, but families rarely go to court and want the incident to remain a secret
Article 408 of the Iraqi Penal Code states that anyone who incites or assists in suicide in any way is punishable by up to seven years in prison, but if the person victim survives, the instigator is punished with imprisonment.
If the person resorting to suicide is under the age of 18, the instigator is charged with deliberate murder, but the person attempting suicide is not punishable under any circumstances.
"There are many cases of self-immolation, but families rarely go to court and want the incident to remain secret, or say it is better not to file a complaint because our daughter has just died," the lady lawyer added. "It is due to lack of legal awareness that girls and married women do not take their cases of domestic violence to courts."
There are no shelters in Kirkuk province to house women and girls whose lives are threatened or who face violence for various reasons, especially domestic family.
"My sister couldn't survive any more for being beaten by her husband every day, and burned herself because they took her children while my parents were not willing to defend her," Samia, 31, said.
Samia, a nickname, told KirkukNow the story of her sister, who died in 2019 at the age of 43 due to severe burns.
"No day passed without being reproached or beaten by her. All her body were bruises. Her husband turned the house into hell for her. She came back to my parents whom kept sending her back to her husband for the sake of her children and fear of shame."
Samia's sister lived in her father's house with her three children, the eldest five years old and the youngest one year old, but later the children were taken away from her under pressure from her father's family and relatives.
"She burned herself in my father's house, so her husband was not charged. Some relatives, such as her husband, his brothers, sisters, all testified during the investigation, but they were only detained for a very short time and no one was punished," Samia said.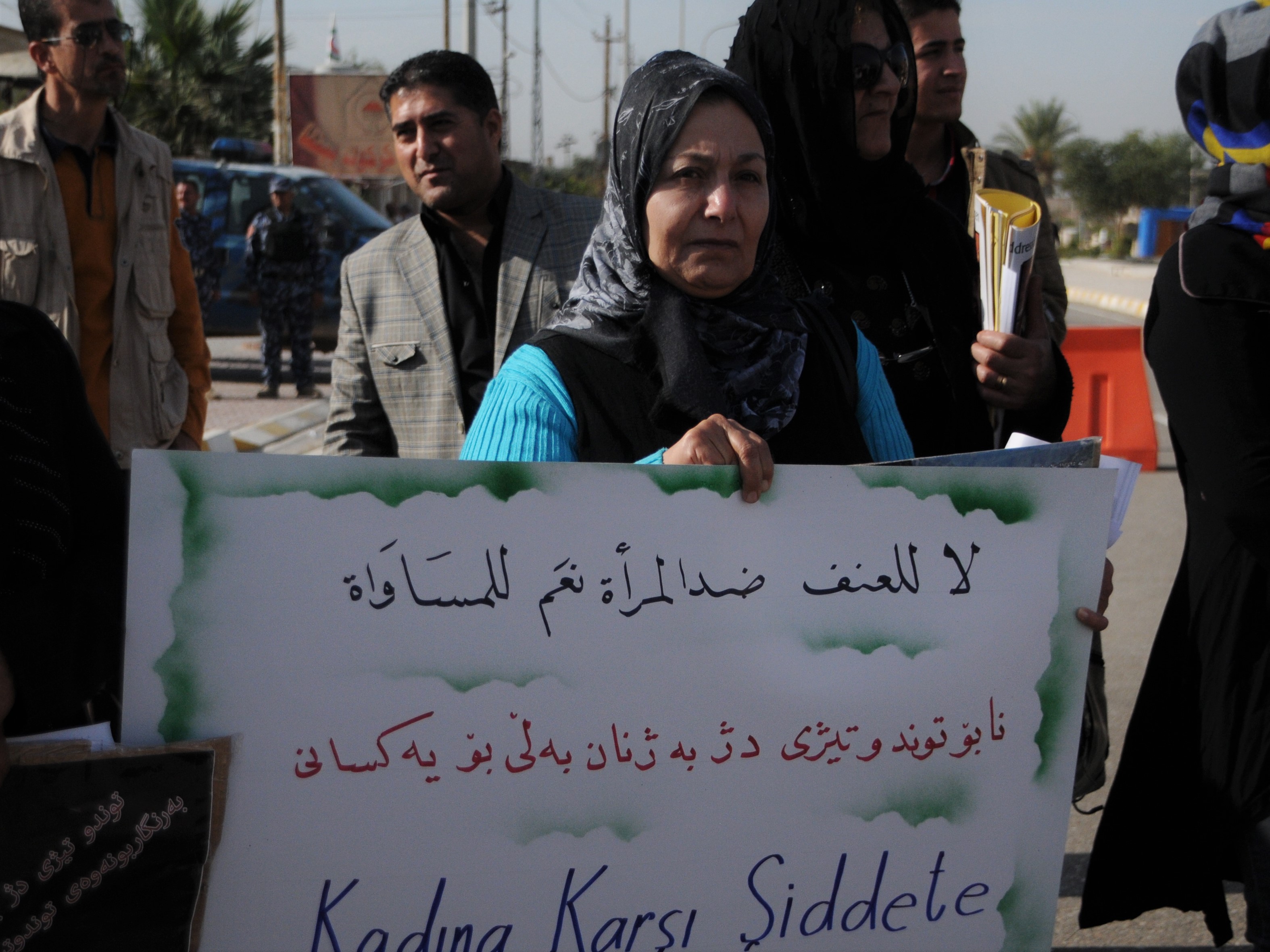 The escalation of suicides cases and violence against women in Kirkuk coincides with efforts to pass a law against domestic violence, which deals with several ways to reduce domestic violence, including opening shelters in all provinces. However, this law has not yet been approved by the Iraqi parliament.
Siroud Ahmad, head of the Kirkuk branch of the Iraqi Amal (Hope) Association, told KirkukNow that there are so many domestic and social problems and self-immolation cases in Kirkuk that "we receive cases of violence every day."
In 2018, the organization conducted field investigations into 58 cases of self-immolation, burning and suicide, most of which were in families with "low levels of awareness, no affection for their children, no attention to each other and dumped in trouble."
Ahmad mentioned a case they were informed about during this month. In a village in Kirkuk, a man was so abusive of his wife that she self-immolated but is still alive. "We are concerned about the psychology of their kid. Nowadays, he learned to mix colors, draw and sing."
Ahmad says they are trying to encourage such cases to get their rights through the law, they will investigate and help them.
"Self-immolation is not the solution; I ask women not to resort to self-immolation. Their families consider it disgrace and keep it secret. Besides, nothing can be done for them legally."
According to a survey conducted by the Women's Empowerment Office in 2020, Kirkuk, Duhok and Ninewa provinces have the highest rates of domestic violence, with 123 women attempting suicide under pressure and domestic violence.
The traces of women's burning and self-immolation are erased and their families cover up the crime
"The traces of women's burning and self-immolation are erased, the whole place will become charcoal, the tools of the crime such as oil cans and wheels will disappear," a social researcher in Kirkuk said on the condition of anonymity.
"I have many cases of women burning themselves or being burned due to domestic violence, but their rights are not recognized and they ask for witnesses in court, which is very difficult and, in most cases, there are no witnesses."
According to the statistics of the Iraqi Human Rights Commission, 98 people committed suicide in Kirkuk in 2021, 78 of them were women, comparted to 65 cases of suicide in 2020, mostly women.
Zhyan Hamid, director of the Kirkuk branch of the Kurdistan Women's Union, told KirkukNow, last year they registered 15 cases of self-immolation, but until June this year six cases were reported.
"Usually, families say it was due to mental state, stoves and cooking gas explosions, but in reality, the cases are not like that and they are cases of violence," Hamid said.
"Many families forgive all their rights when their daughters burn themselves and hide the crime because of social stigma," she believes. "Most of the current cases of self-immolation and burning are hidden.
According to the Interior Ministry, 772 cases of suicide last year were recorded in Iraq (excluding the Kurdistan Region), of which 45% were female, 40% were married, 35% was due to stress and 35% was due to mental instability.