Iraqi water activists have said goodbye to a talented young environmentalist after two years of volunteering, as his ideas and views on the environment will remain with them and inspire their future activities.
Diako Saman, 22, a member of the Waterkeepers Iraqi-Kurdistan non-governmental organization NGO, died on May 10, just eight months after being diagnosed with cancer.
Friends and relatives say that two years before he fell ill, he had devoted his entire life to protecting the environment and water resources, as well as spreading awareness to protect their environment.
Nabil Musa, president of the Waterkeepers Iraqi, said Saman was a capable and loyal person in his work. "He was so capable and skillful in learning about water and environment protection, he was gaining more information about awareness than us."
Saman was volunteering as a translator of contents into English and Arabis for social media, accompanying the environmental teams, was a musician and spread environmental awareness through art, especially poetry.
"When the fish disappear, frogs, grass and animals disappear, viruses spread, then we disappear," he said in a verse.
"On this basis, Diako expressed his vision for the environment through music," Musa said.
Iraq has been named the fifth-most vulnerable country to climate breakdown, affected by soaring temperatures, insufficient and diminishing rainfall, intensified droughts and water scarcity, frequent sand and dust storms, and flooding, says a report by the United Nations International Organization for Migration IOM (Migration, Environment and Climate Change in Iraq) published in August 2022.
When the fish disappear, frogs, grass and animals disappear, viruses spread, then we disappear
"He always said more should be done to protect the environment and water. He was very angry when he saw some people polluting the environment," he added.
Diako's last work with water keeprs was to record a series of videos on environmental awareness, but illness prevented him from completing the videos.
He fell ill in October 2022. Badinan Saman, Diako's sister, says her brother worked hard in the field of environment and water conservation.
"Every time he came home from work, he worried, 'Why should Tanjaro water be so polluted?'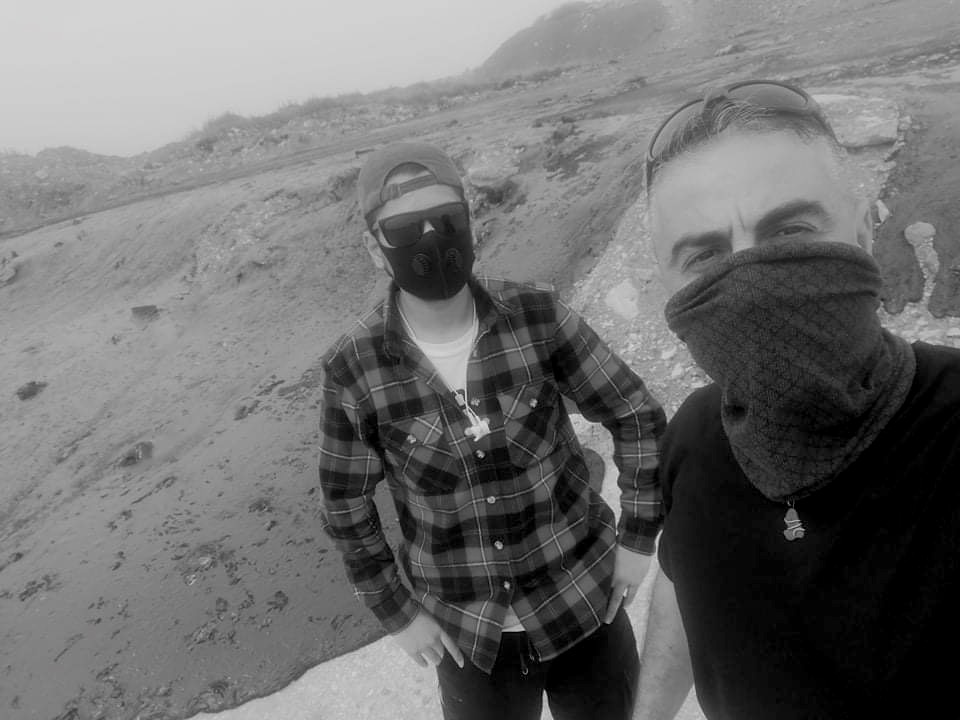 Tanjaro River is located in southwestern Sulaimani, close to Diako's house.
"He was our only brother. He talked to us about the environment and water conservation. He had a great influence on us. He also paid attention to women's rights and said there should be no discrimination between the two sexes, He was worried about rampant corruption. All these were his main concerns."
Water, the environment, women's rights and corruption were all Diako's concerns
Former Water Resources Minister, Mahdi Rashid Hamdani, last August said that Iraq is suffering from climate change and the destruction of water resources due to the lack of agreement between them and the countries that source Iraq's rivers.
On Friday, May 12, his friends went to his grave to commemorate him.
"As we mourn this great loss, let us also celebrate his life and be inspired by the passion, creativity and love he shared with all of us," Water Keepers said in a statement.
"Diako worked more than he was assigned. We were pleased with his abilities and talents. He took environmental photos and wrote awareness articles and posted videos about them, all for the sake of saving the environment."
"He was a great example of protecting the environment and water. He was not joking about the environment. He was very concerned about the environment and used to say environmental degradation and pollution cause disease. He left us with cancer," Musa said.