The poverty rate in the Nineveh province has nearly doubled in the last six years while it has decreased in Iraq generally.
According to the latest statistics of the Iraqi Ministry of Planning, poverty rate in Nineveh has reached 37.7 percent, which is higher than the rate that was published before the ISIS takeover of the city in 2014.
Abdulzahra Handawi, the spokesperson of the ministry, earlier told KirkukNow that, "before ISIS attacks in 2014, poverty rate did not reach 20 percent in Nineveh."
ISIS took over Mosul in Jun 2014 and ruled the city for three years. Mosul liberation devastated the town, causing a significant number of people to lose their jobs and hardly afford their living expenses.
"My and my children's living expenses depend on making and selling bread after losing my husband," AbdulJabar's mother, 41, said.
AbdulJabar's mother is a street vendor. She did not work before her husband's death, but now she has to earn money to support her five children in their education.
She now earns less than 15 thousand Iraqi Dinars ($12.5) daily.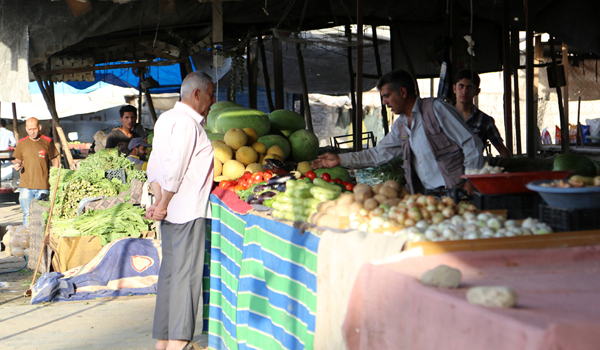 The Ministry of Planning mentioned a slight decrease in the poverty rate in Iraq as a whole in the last two years, comparing the data to those recorded in 2014 when Iraq went through severe economic and security crises.
 Muthana province has the highest poverty rate, which is 52 percent, and Sulaimani has the lowest rate with 4.5 percent.
The rate is 7.6 percent in Kirkuk province, 22.5 percent in Diyala province, and 18 percent in Salahuddin province.
"Widows, orphans, and divorced women are the group of people that suffer the most from the poverty of war's aftermath," said psychologist Rawa Halim.
Halim said, "based on my researches, the number of widows, orphans, and divorced women has doubled compared to 2014."
According to Wolrd Bank statistics, the poverty rate is more than 40 percent in the liberated Iraqi territories.
"I sell plastic bags at Nabi Yunis Bazzar to afford the living expenses of my mother and my three sisters," Abdulmalik Abdulla,10, said.
 Abdulla had the plastic bags on one of his hands and used his other hand to hold the speaker through which he was saying, "I sell original plastic bags for 250 IQ."
Abdulla no longer studies because his father died from an airstrike in the Mosul liberation. Not only the airstrike killed his father, but it also destroyed their house, too.
"I daily earn 4 to 5 thousand ($3 to 4), and with that money, I at least afford bread and some necessities for my family."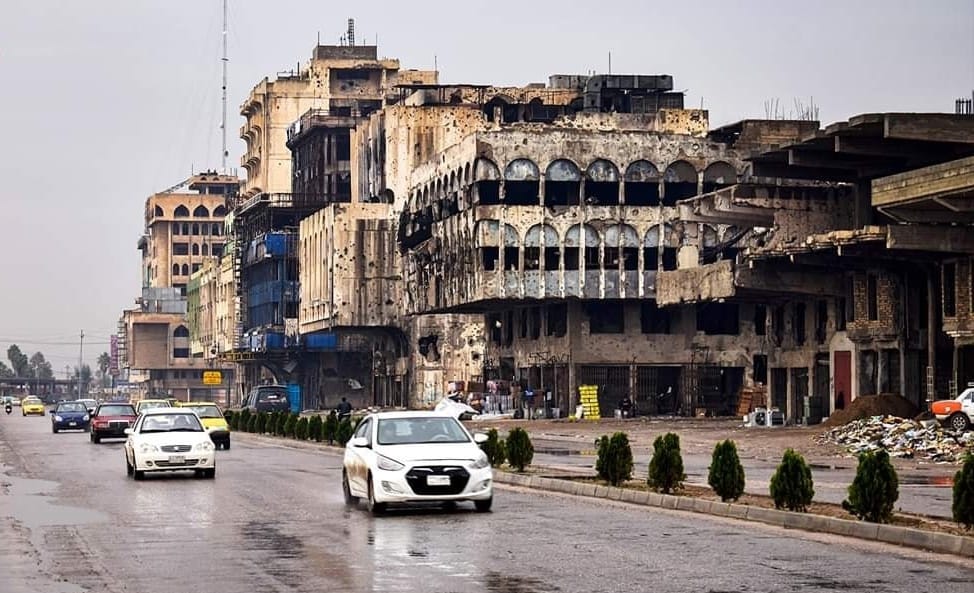 The United Nations warned that one out of every four Iraqi children lives in poverty and need help.
Mahmood Nuradin, 47, a Mosul resident, said, "I only had a clothing shop, and I lost that."
Nuradin is experiencing a difficult financial situation. His family consists of six members and depends on the financial aids of charities and humanitarian organizations.
He stated that he waits for the government to renovate the devastated area so that people will get back to their works.
"Most people have again moved back to the camps or have not even come back to Mosul due to lack of jobs and services," Uday Muslawi, an economist, said.
Uday explained that as there are no job opportunities, people depend on the government to employ them in governmental institutions, and it has further increased the unemployment rate.
Nineveh, which is the largest Iraqi province with a 39 thousand km square and a four million population, has 33 districts and subdistricts. Mosul was under ISIS control for three years, and its liberation battle damaged much of its infrastructure.