Displaced Ezidi girl paints her feelings and imaginations during coronavirus lockdown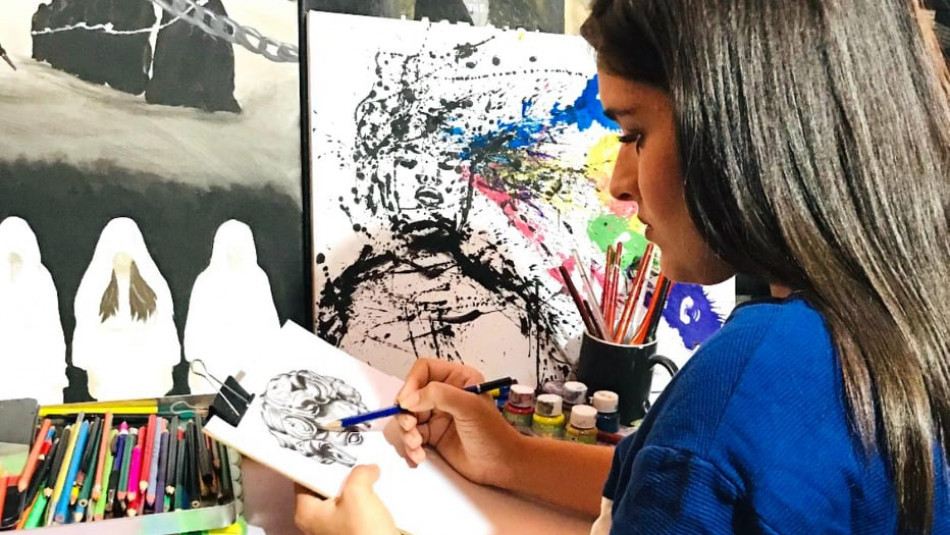 My name is Hayat Dakhil and people call me Dalya. I am 23 years old and live in displacement in a camp.
I have started painting since 2017 and have 17 beautiful pieces of art.
I never like wasting my time. That is why I benefited from the coronavirus lockdown to make several paintings.
Many people were bored during the lockdown, but it was different to me; I was able to pain my feelings and imaginations.
Part of my paintings depict the massacre, torture and violence committed against the Ezidi women and girls by the Islamic State members. Generally, I make paintings about what I think is important.
I am a student at the college of education, department of English language, but my hobby is painting and I will never give up on it.
I have lived in displacement for five years and I want to improve my skills of paintings in the future.