Salem burns wood into piece of art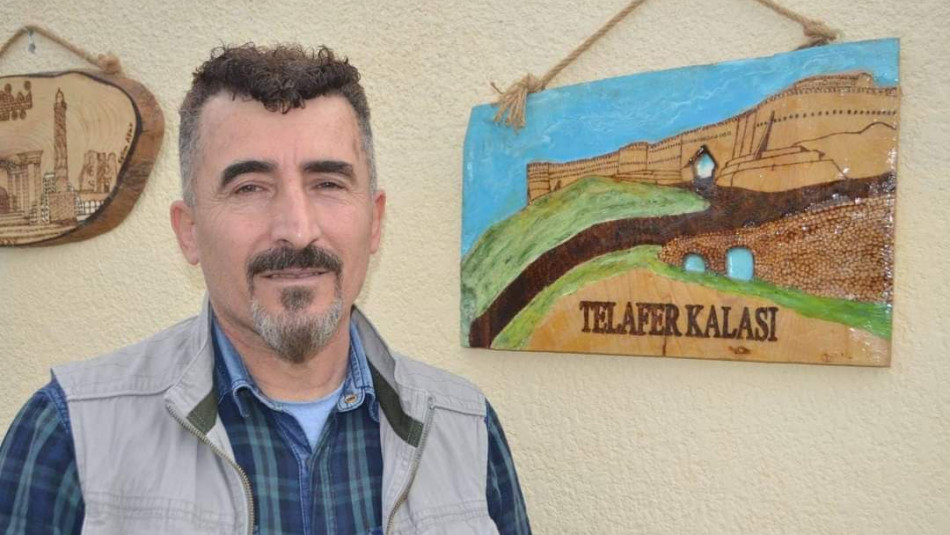 I am Salem Muhammad Amin, a plastic artist and a tour guide, from Tal Afar District in Ninewa province.
Since my childhood, I had the talent of drawing, and after my displacement to Turkey in 2014, following the takeover of Tal Afar by Daesh (The Islamic State in Iraq and Syria ISIS), I developed my abilities and resorted to the art of burning on wood, for which I had training in an art training institute.
Today I have more than 350 works of art, all by burning on wood, drawing with nails and copper wire, and engraving on glass
In my work, I focus on archaeological monuments such as the Citadel of Tal Afar, Al-Hadba Minaret, Al-Malwiya Minaret, the city of Babylon and Al-Hatra.
To date, I have obtained about 400 certificates from different parties, through my participation in exhibitions inside and outside Iraq, and I am a member of many artistic federations and associations.
I urge young people of both sexes to take an interest in the plastic arts to nurture and develop their talents.