The end of the Islamic State group's caliphate after they lost their last territorial pocket in Syria's eastern town of Baghouz was a reason for people to rejoice, yet for Zainab, a 14-year old Turkmen girl from Ninewa's Talafar district it represented a disappointment.
Zainab, whose elder sister was kidnapped by IS fighters in 2014 was hoping to be reunited with her sister once again.
"I was hoping that my sister returns, but with no news about her and other Turkmen abductees after IS last hold-out was captured I fell into despair", she told KirkukNow as her tears ran down her cheeks.
Zainab herself was among those kidnapped by IS fighters. She was reunited with her family in August 2017 after Mosul was retaken from IS; three of her brothers were also freed in March 201, while four members of her family remain missing.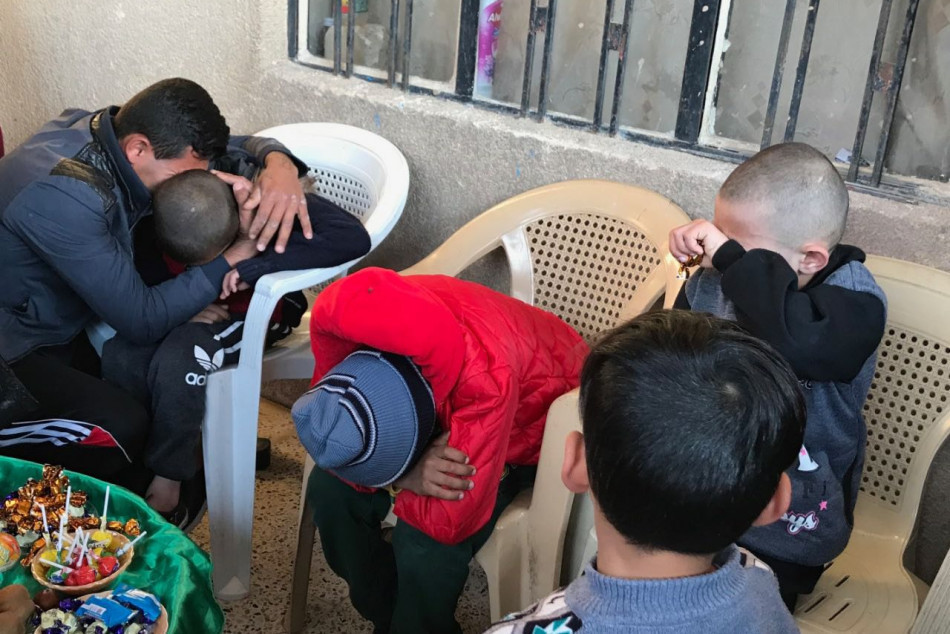 Ezidi women were not the only target of the Islamic State group brutality. According Turkmen citizens, relevant departments as well as civil society organizations, hundreds of Turkmen women were also kidnapped and enslaved by the group and are still unaccounted for.
Ali Bayati, spokesman to the Iraqi high commission for human rights said, "The kidnapping of 615 Turkmen women and girls has been documented; according to our information, some of them have been freed."
Bayati referred to the difficulties they face to obtain accurate information about the figures citing "lack of cooperation by relatives of the victims."
On March 12, 2019, four children of Turkmen ethnicity from Ninewa's western district of Talafar were reunited with their relatives after they were freed from Islamic State (IS) captivity in the group's last territorial pocket Baghouz by Syrian Democratic Forces SDF.
A'mir Mawla, deputy head of the Turkmen Relief Foundation (TRF) indicated that the Islamic State militants kidnapped as many as 1,300 Turkmens when it overran Ninewa's Shingal (Sinjar) and Talafar districts in 2014, including 120 children, 485 women and girls.
"For social and religious concerns, many of the victims' relatives refrained from revealing information about their missing loved ones, particularly the women", he added.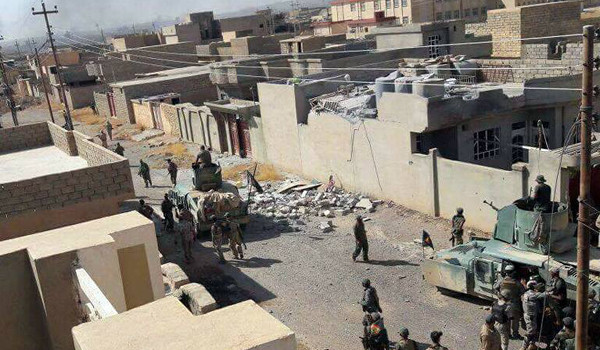 Mawla said that after Mosul, Talafar and other nearby areas were retaken, 42 Turkmens were freed, among them 8 women, while the rest were children under 14.
"The freed women are in dire need of psychological, social and medical care; furthermore they suffer hrsh living conditions as the families of many of them are still missing and are obliged to live with relatives", the RTF deputy head concluded.
hopes of finding additional survivors are dimming
On March 23, 2019, the commander of Syrian Democratic Forces announced the death of the Islamic State caliphate in Syria after controlling their last bastion in Baghouz.
Jamal Saleem, a Turkmen human rights activist believes that "despite that IS has been defeated militarily, the fate of hundreds of Turkmen and Ezidi abductees remains unknown in the absence of serious efforts by the government to follow up on their fates."
"The hopes of finding additional survivors are dimming", he told KirkukNow.