The Chargé d'affaires of the US Mission in Iraq says he believes that "there is no true stability without cultural richness", indicating that the US government has invested more than US$ 2 million with the University of Pennsylvania "to conduct a study of all of the cultural destruction that had taken place in and around Mosul and the cost needed for restoration."
The US official's comments came during a visit to Margorgis Church in Mosul on Thursday April 18, accompanied by the US Consul general in Erbil.
Speaking at a press conference attended by KirkukNow correspondent, Joey Hood said, "There are armed actors who are acting outside the law throughout the province, so we are working very hard to give the PM as commander in chief a full capability through good and strong Iraqi security forces to be able to restore stability throughout the entire province."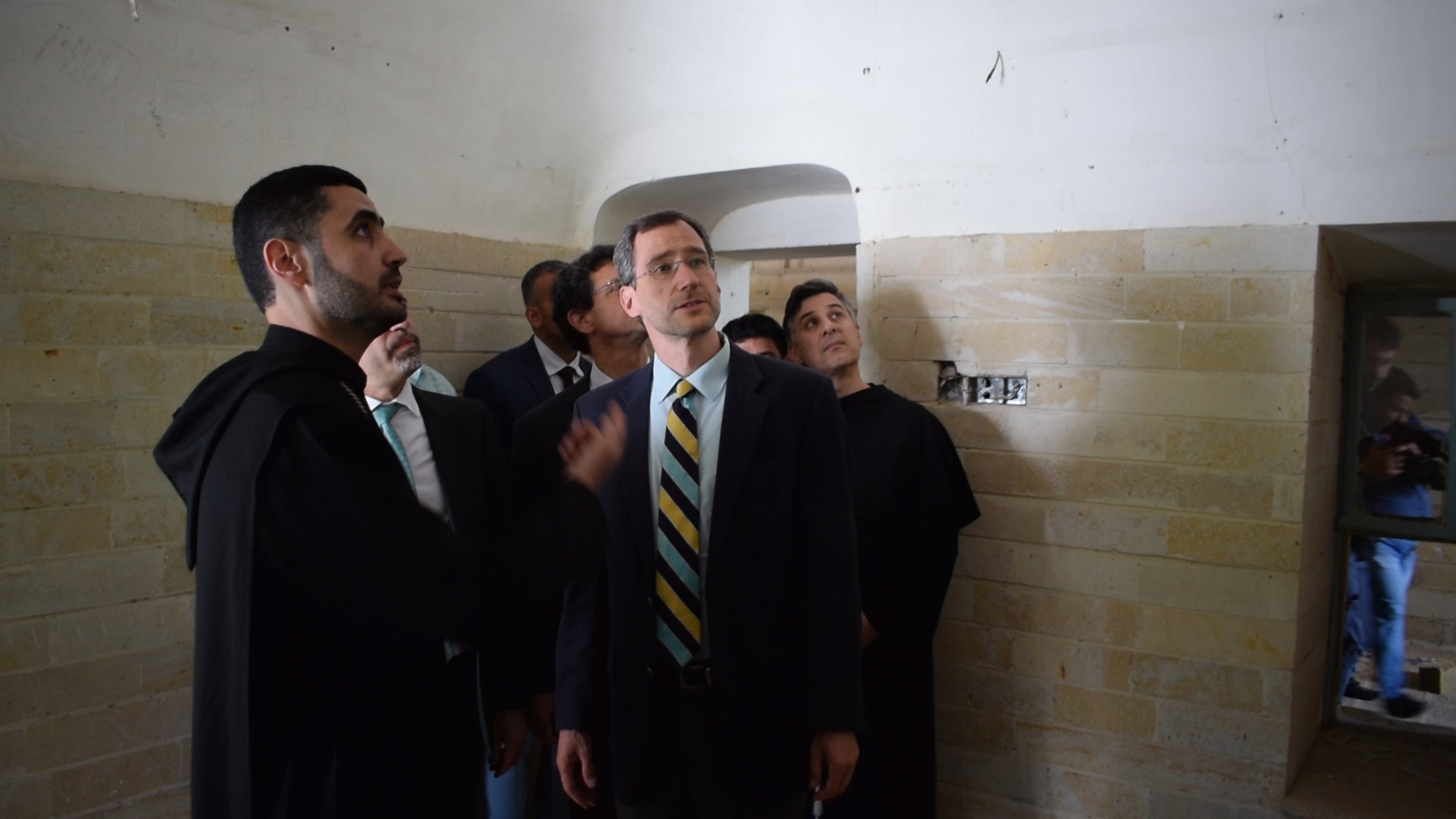 The Margorgis church which is located in Mosul's al-Arabi neighborhood was one of the outstanding religious and cultural landmarks of the city before it was controlled by the Islamic State group which turned the place into a military camp and a prison.
The US Chargé d'affaires stated that the US government has spent more than US$ 150 million through the UN Development Program on water and electricity projects as well as to rehabilitate more than 150 schools, health centers and hospitals.
Hood added that they intend to visit the tomb of Prophet Nahom in Alqush and other parts in Ninewa to assess the needs of these areas.