The US Representative for Minority Assistance Programs has reiterated that US$ 17 million has been allocated by the US government to provide job opportunities for people in Ninewa governorate including Shingal (Sinjar) through small business loans.
Meeting representatives of a number of media outlets, including KirkukNow, Max Primorac said, "We have had many opportunities to meet with our local partners and fund important projects in Qaraqush. Karamles, Sheikhan, Telsquf, Lalish, Alqush, Shingal, Mosul and other locations", adding that they have embarked on a big project to provide job opportunities in Ninewa governorate and Shingal (Sinjar) district.
"We will grant small business loans to the people to help them start their own business", said Primorac, indicating that US$ 17 million has been allocated for the project.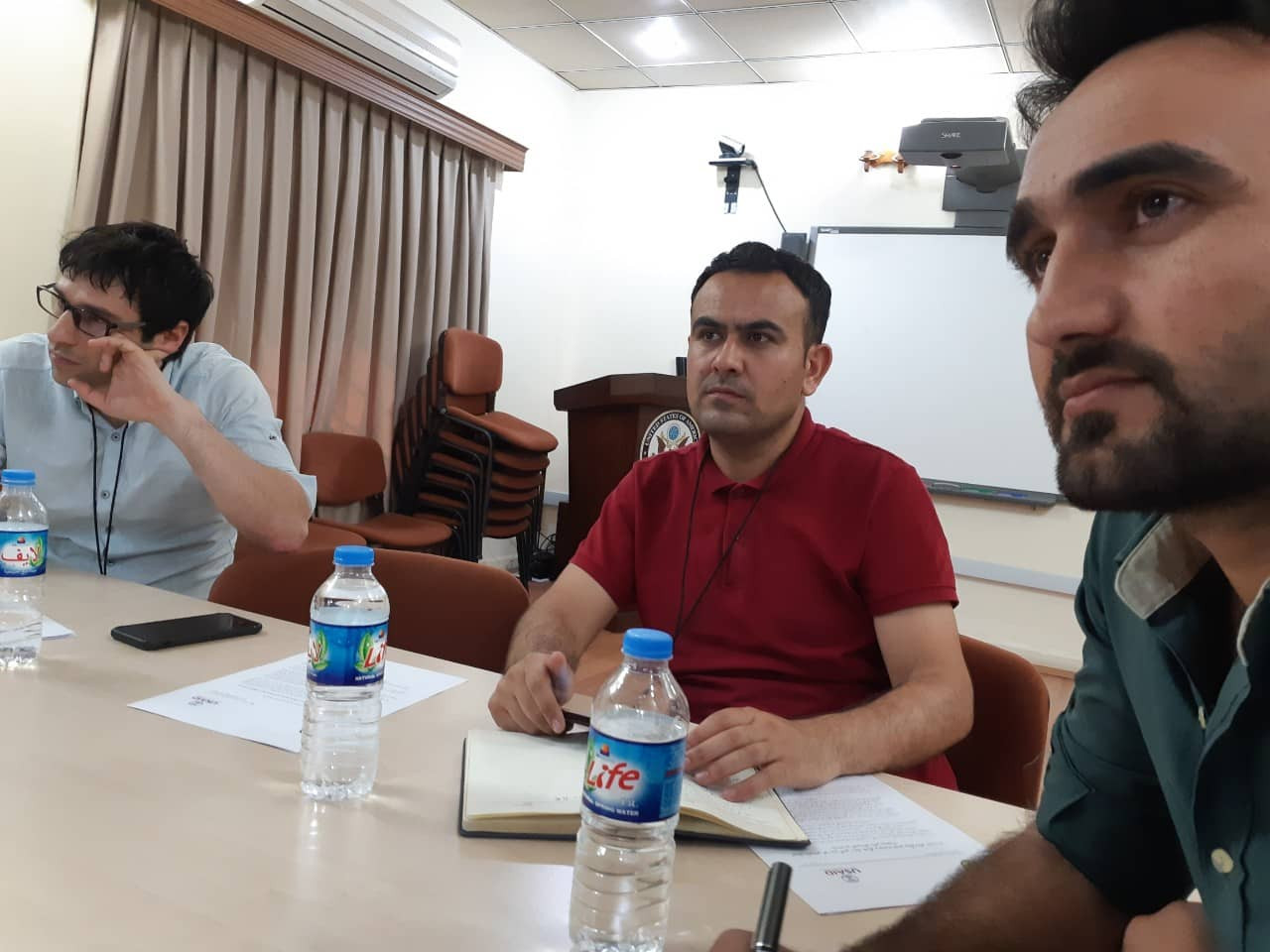 The meeting was held on Thursday May 23 at the US general consulate in Erbil and was attended by US consul general Steve Fagin.
Max Primorac emphasized that "the United States remains firmly committed to working with all religious minority groups in Iraq, including in the Iraqi Kurdistan Region and will continue to coordinate and work closely with our local partners and community leaders to implement and monitor current and new U.S.-funded programs throughout the country."
He also stressed that "protecting the rights of all religious minorities is a priority of the President, Vice President, Secretary of State of the United States and USAID Administrator."
IN response to a question by KirkukNow correspondent about their plans to increase the support and assistance to the Ezidi community, US consul general Steve Fagin said, "Since 2014, we have offered US$ 2 million in aid to the Ezidis, and we will continue our visits to the IDP camps to oversee the distribution of aid supplies to the IDPs."