As many as 200 displaced Ezidi families currently settled on Mount Shingal (Sinjar) have been deprived from government aid supplies on the pretext that their names have not been registered by the Iraqi ministry of Migration and Displacement; meanwhile IDPs criticize the absence of the role of humanitarian organizations on Mount Shingal.
More than 500 Ezidi families sought refuge on Mount Shingal after the Islamic State (IS) swept through their town in August 2014, and have not returned to their homes yet.
In January 2018, the Iraqi ministry of Migration and Displacement decided to deliver aid to the displaced families on Mount Shingal and began registering their names; however, nearly 200 families remained unregistered by the ministry which has halted the registration process.
"All the aid supplies we get are distributed directly to the people here, but these supplies are not sufficient, particularly as the number of families registered has reached 2,300. Many other families still unregistered, but the registration has been stopped by the ministry ", according to Ali Sha'bo, head of the Migration and Displacement Office in Mount Shingal.
The amount of the supplies we receive are not adequate
He added that the ministry is trying to urge IDPs to leave the mountain and return to their homes to rehabilitate their villages, but the villages have not yet been cleared from remnants of IS.
"Every month we submit a report to the ministry about the needs of the IDPs; however the amount of the supplies we receive are not adequate," he said.
Ali Sha'bo criticized some humanitarian organizations for not providing displaced families with needed assistance, especially the IDPs on Mount Shingal.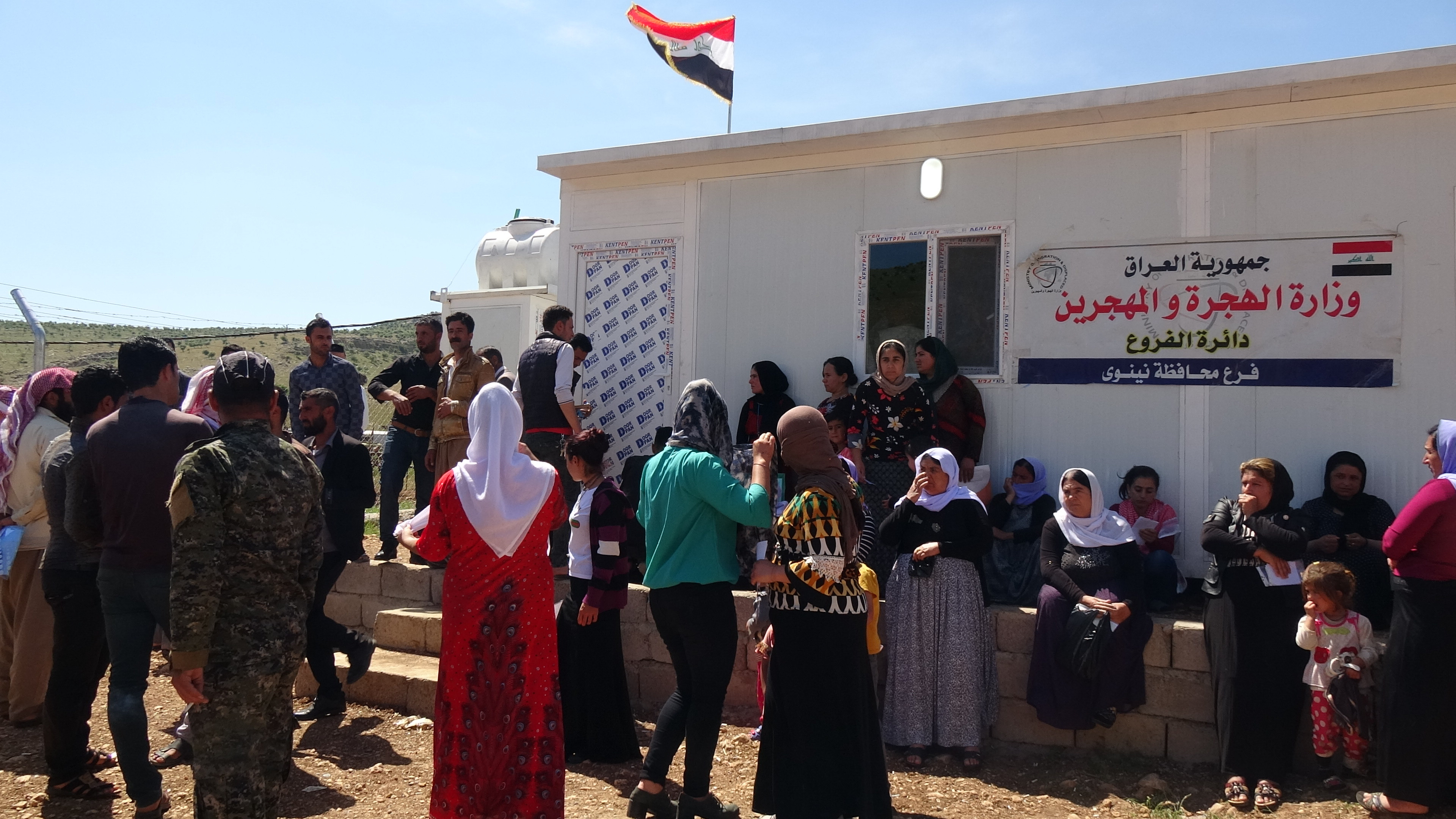 Saeed Khalaf, who has been living under a tent on Mount Shingal since August 2014 is one of those who have not been registered. "Since the first day of displacement, we are not being treated as other IDPs. Every month I have to spend money for registration paper works, but all that was in vain."
He added that previously there were some aid organizations which were distributing aid supplies to the IDPs but most of them were sponsored by political parties; therefore their affiliates were benefiting the most from these aid supplies."
The plight of these 200 unregistered families continues, with no solutions laid out by the government.
Khodeda Choki, Shingal's Sinune sub-district commissioner says, "The people of Shingal have the right to criticize the mechanism adopted by the aid organizations, yet what these organizations have government did."