Three farmers died and four others were injured while attempting to put out fires erupted in crop fields in southern Talafar, a district northwest of Ninewa province, on Monday, June 10.
A security source told KirkukNow that "three local farmers in Talafar district died while trying to curb the fire which ripped through their agricultural fields in the village of Hamra, south of the district."
The source added that four others were wounded, one of them was said to be in serious condition, indicating that all were taken to the general a Talafar hospital for treatment. A number of Iraqi provinces, including Ninewa, Kirkuk and Salahaddin have been witnessing a series of wheat and barley crop field incidents.
Khalil al-Mawla, a representative of Talafar in the Iraqi parliament described the incidents as "cowardly acts of terror" and urged the Iraqi federal government to compensate those affected by these acts and intensify efforts to control the situation, and shoulder its responsibilities towards its people."Farmers have demanded that the federal government and the local administration should take "urgent measures to stop waste of Iraq's wealth and protect farmers."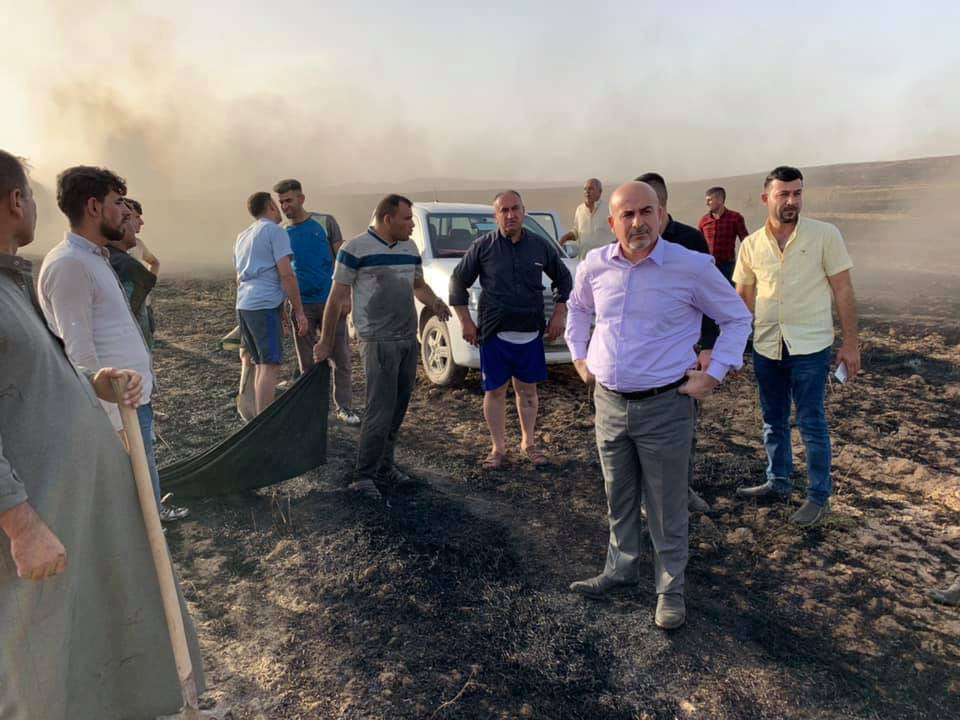 Meanwhile, the Iraqi Popular Mobilization Forces stationed in Talafar, in a statement, said that their units have been patrolling the agricultural areas in the outskirts of the district, day and night, to protect farmers and their fields of from fire incidents which have surged in recent days."
Raza Muhammad, a local farmer, speaking to KirkukNow, urged the media to focus on the plight of farmers. He also called on authorities to "act immediately to protect the country's food resources from risk of loss." In a separate incident, two farmers died and another was seriously injured late on Saturday June 8th, when they tried to contain fires that broke out in crop fields in Shingal (Sinjar) west of Mosul.
The harvesting process of wheat and barley crops continues in Tal afar after a grain elevator was built on a plot of land at the Talafar military airport to stockpile farmers' harvested crops.