Representatives of the diverse components in the Kirkuk provincial council outlined a range of demands during a meeting with a UN delegation led by, Jeanine Hennis-Plasschaert UN Secretary General's Special Representative for Iraq and Head of the United Nations Assistance Mission for Iraq (UNAMI).
The upcoming provincial elections planned for April next year and issues related to the administrative status of the multi-ethnic province were discussed with the UN delegation.
Najat Hussein, a Turkmen member of the provincial council said, "For the last 13 years we have been repeating that Kirkuk should be run jointly, not by a single ethnicity. We emphasized that the voter roll should be cleaned up and a power-sharing scheme forged prior to holding elections in the province."
The provincial elections, which still awaits parliament approval has been one of the unsettled issues among the diverse components of Kirkuk, mainly due to the controversy over voters register.
Jwan Hassan, council member of the Kurdish Brotherhood list, speaking to KirkukNow said, "We asked the UN delegation to work as a third party to prevent international and regional intervention in Iraq's internal affairs, and that the future of Kirkuk should be decided by its own people."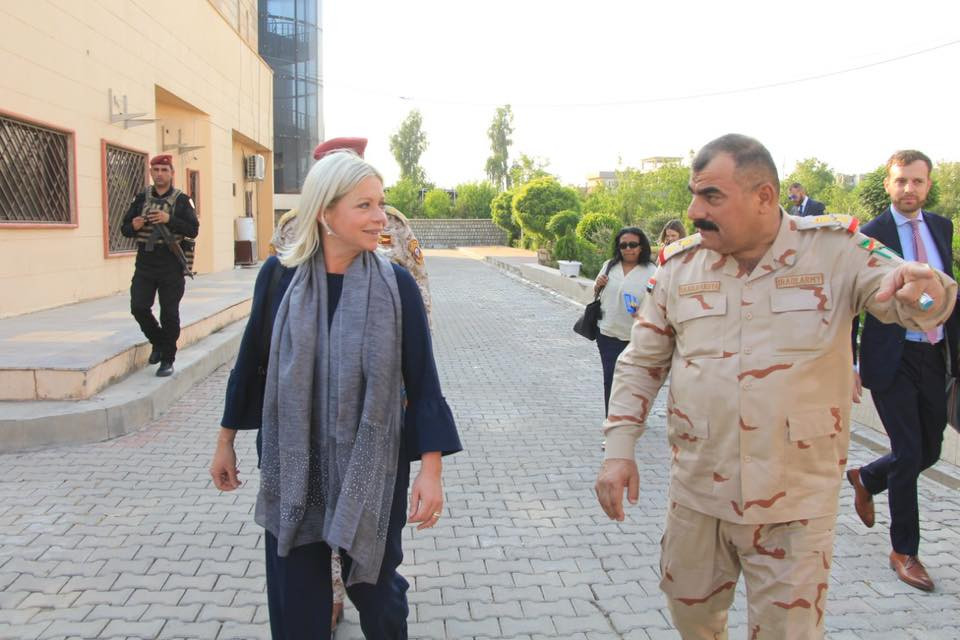 According to a UN statement, the meeting was devoted to exchange views in regard to pending issues, stressing the need for dialogue between the different components of the province to achieve peace and stability.
Major general Sa'ad Harbiya, commander of the joint operations command, in a statement, indicated that the need for further coordination to improve the security situation in Kirkuk and facilitate the return of displaced families back home was underlined at the meeting.
Council member Jwan Hassan indicated that the UN delegation pledged to work closely with the Iraqi government and provide needed consultation and proposals to help resolve the issues in the province