Mcho Avdi's children have to walk about half a kilometer every day under the scorching sun to fill up their jerry-cans with drinking water and bring them back to their tent in Mount Shingal (Sinjar) IDP camp.
Mcho's family fled their hometown Shingal after it was overrun by the Islamic State (IS) group in August 2014 and sought refuge on Mount Shingal.
Mcho complains that the camp lacks a water network, and that the only source of drinking water for hundreds of Ezidi families is a well which is 500 meters far from their camp.
"My children have to walk hundreds of meters to get to the well and bring fresh water in jerry-cans, which is barely enough for cooking and drinking," he said.
Mcho Avdi is father of 13 children; therefore he sometimes needs to buy water delivered by private water tankers to cover their needs, which means an added burden for his family.
"Sometimes we have no other choice but to buy water; this is what we have been going through during the past five years, and no one takes heed of our suffering."
Mcho indicated that the camp residents have asked the camp management board to tackle the problem through providing a water network but nothing has been done to deal with the water shortages.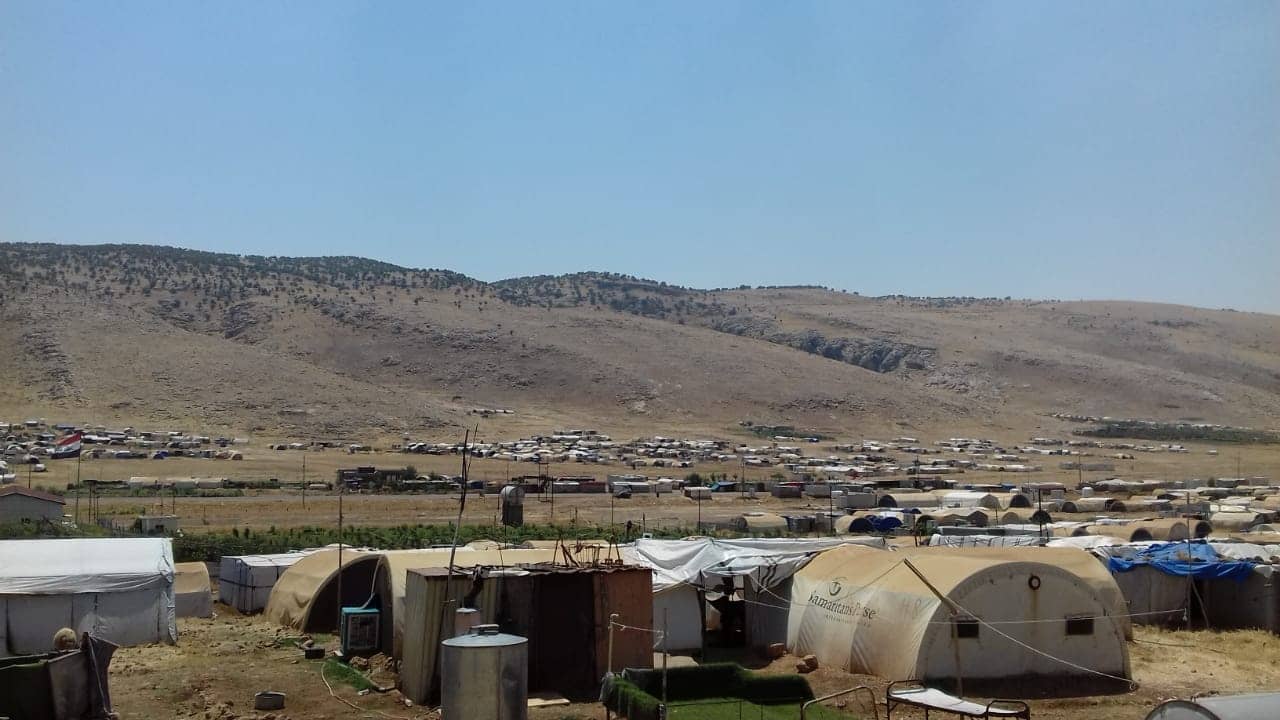 Thousands of Ezidi families fled their homes after IS fighters attacked Shingal (120 km west of Ninewa province). Currently there are over 3 thousand families scattered in two camps on Mount Shingal.
Khairi Qasim, a camp resident, speaking to KirkukNow, said, "Our camp lacks most needed services; you can't find a camp in the world with no water except for Shingal. In some days temperatures reach 46 degrees, yet we can't find water to take a shower."
According to statistics published by the Kurdistan Regional Government (KRG)'s Joint Crisis Coordination Center (JCCC), besides the families housed in Mount Shingal camps, Ezidis make up 30% of IDPs scattered in Kurdistan Region provinces; the majority of them are reluctant to return home due to the lack of essential services.
The Iraqi ministry of migration and displacement recently decided to grant 1.5 million IQD (US$ 8,000) to each family willing to return; however the incentive failed to encourage their return.
Khairi criticized the Iraqi government and the humanitarian organizations for not taking their plight into consideration.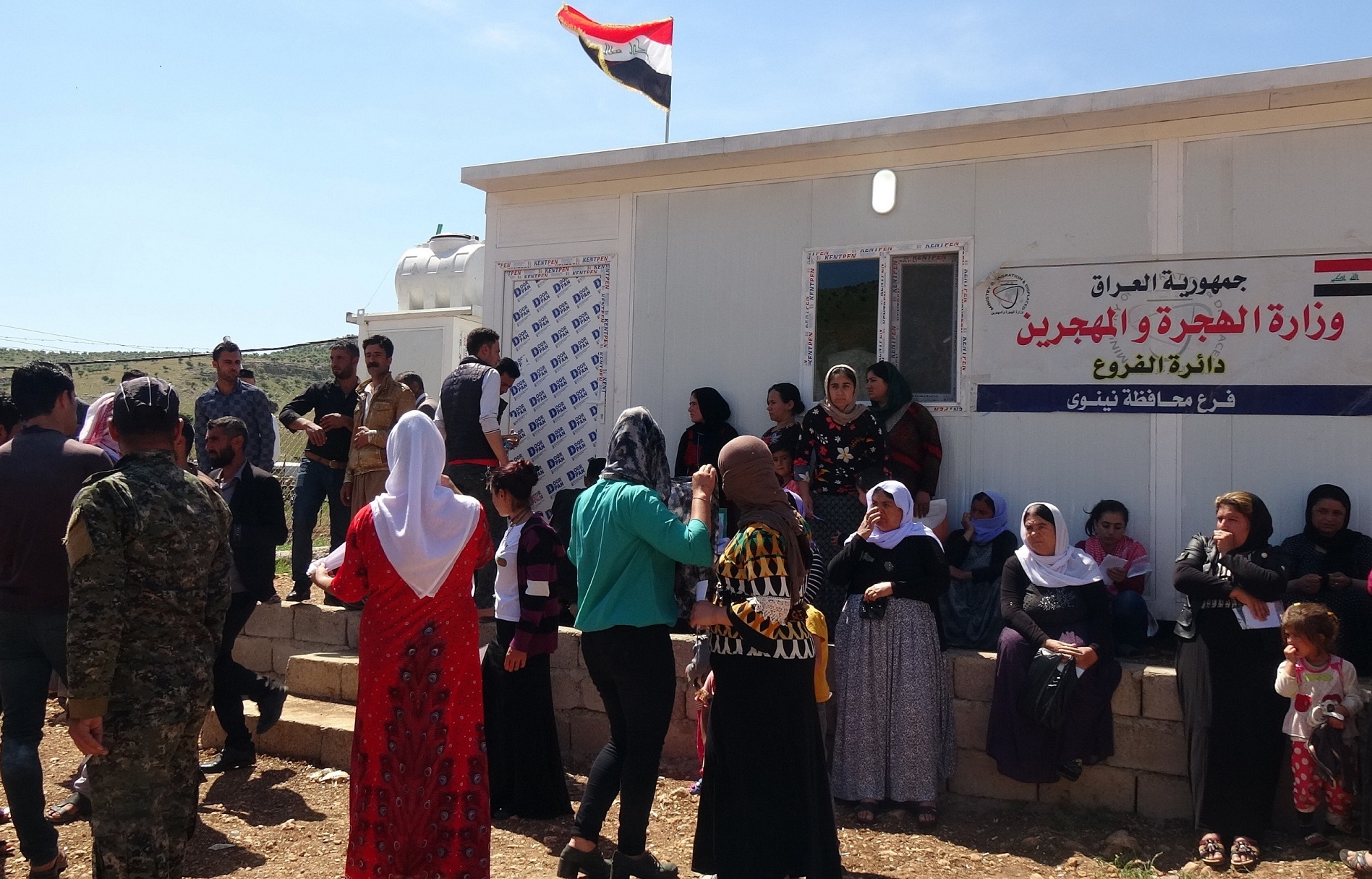 Ali Sha'bo, manager of Sardasht IDP camp in Mount Shingal said over 40% of the families in both camps have no access to drinking water. He attributed the problem to "rugged terrain and also because the families are spread out across the area."
Water scarcity is not the only challenge Mount Shingal camp resident are facing. Last winter, flooding caused by heavy rainfall inflicted widespread damage.
Shingal is a disputed territory in Ninewa claimed by both the Iraqi federal government and the Kurdistan Regional Government.
When IS fighters took over Shingal on 3 August, 2014, they marched thousands of men to slaughter before kidnapping thousands more. Shingal was recaptured by Iraqi forces on 13 November, 2015.