Soon after they swept through Iraq's northern province of Ninewa, the Islamic State (IS) group began to blow up sacred sites of the Kakayi religious minority in the area.
Even though more than two years have passed since Ninewa was recaptured by Iraqi security forces, the government has done nothing to rebuild what IS destroyed.
Despite their resentment of the government's negligence, the Kakayis did not stand still and began to raise funds to rehabilitate of their three sacred sites.
"Besides demolishing our houses, IS destroyed the sacred shrines of Sayid Baba Yadgar, Bawa Haydar, Shahyas and Pira Qambari Shaho," according to Khalil Rashid, a resident of Ninewa's Kakayi-inhabited village of Wardak.
Rachid said that "more than 12,000 people from the Kakayi community fled their homes in the villages of Wardak, Tulaban, Gazakan and Kulabor."
"Following the ouster of IS, the Kakyis rebuilt three shrines through after collecting donations from their own community," said Khalil Rashid, noting that "the Iraqi government and the relevant departments did not provide any kind of support for the reconstruction efforts."
The Kakayis have distinct religious practices and have many sacred shrines scattered in Kirkuk, Ninewa and Halabja; however, their faith has not been officially recognized in the Iraqi constitution.
In August, IS militants destroyed some holy shrines in Kakayi villages near Hamdaniyah northwest of Mosul city.
Faqe Sa'dulla, a resident of Tulaban village, speaking to KirkukNow, said "We started the rehabilitation of the Sayid Baba Yadgar shrine in cooperation with a French organization."
"This shrine which dates back to 730 years ago is one of our holiest places," he explained.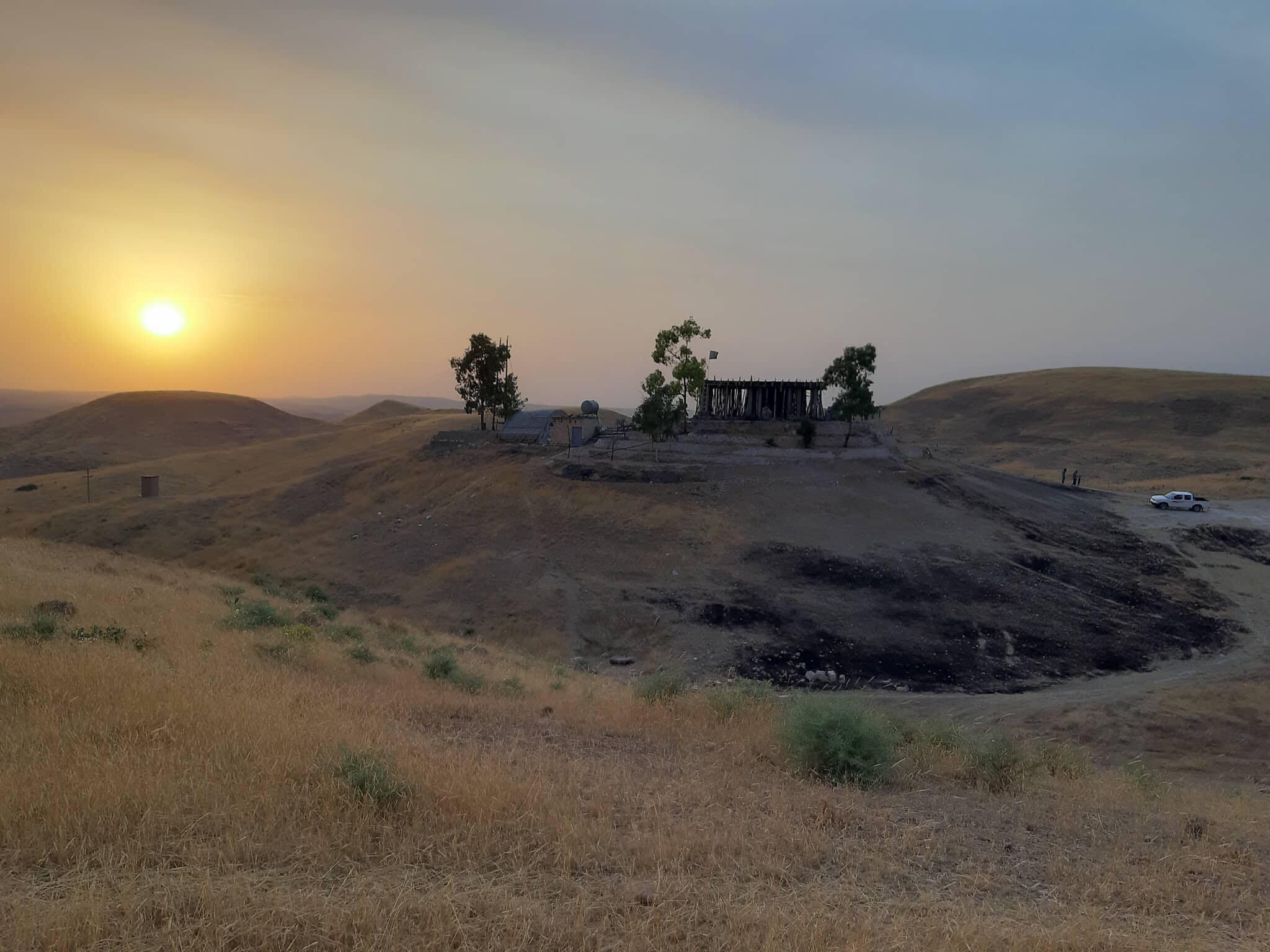 Faqe Sa'dulla did not only lose his home; IS militants also blew up a small heritage museum he was running in his village, yet he received no compensation for his losses by the government.
The Kakayis, along with other religious and ethnic minorities such as Turkmans, Christians and Ezidis, were subjected to persecution at the hands of IS militants in mid-2014 until the end of 2017; many of them still live in displacement. 
In the Ninewa Plains, the Kakayis are mainly settled in Qaraqush, the center of Hamdaniya district northwest of Mosul, particularly in the villages of Zangel, Majidiyah, Tulaband, Wardak with Kabarli.
 Ibrahim Hassan, who returned to Wardak says he received no help from the government despite that he has registered himself at the Ministry of Displacement and Migration's office. He indicated that many Kakayi families are reluctant to return due to the massive destruction in their home areas.
Ibrahim Hassan cited the legacy of war and the lack of basic services as major reasons hindering their return.
"We have been a target of extremist groups for two reasons: first because we are Kurds and secondly because we are Kakayis," he said, adding that they realized that the Kakayis "have no support."
There is no exact figure of their numbers; however it is estimated that there are around 100,000 Kakais in Iraq.
Bawa Kamal Kakai, who lives in Ninewa, said they had repeatedly requested assistance from the government, but their demands were ignored.
The Kakayi minority in Iraq complain that they are being marginalized, particularly as it is the only minority which still have not been given a quota seat, and thus were not represented in the Iraqi parliament.