Two Iraqi army officers were killed and a soldier was injured while attempting to dismantle landmines inside a booby-trapped house in western Ninewa province.
The explosives were planted by Islamic State (IS) fighters during their control of the area.
The incident took place on Saturday, September 7, in Girzark residential compound in the predominantly Ezidi-populated town of Shingal.
Tirezh Shingal, a commander in the Shingal Protection Units (YBS), which is assisting in the mine-clearing efforts, speaking to KirkukNow, said, "We were engaged in a clearing operation with the army's bomb disposal teams in Girzark when a landmine planted by IS militants exploded killing two officers and injuring a soldier."
A source from Shingal general hospital said "the injured soldier was in a critical condition, and was transferred to Talafar hospital."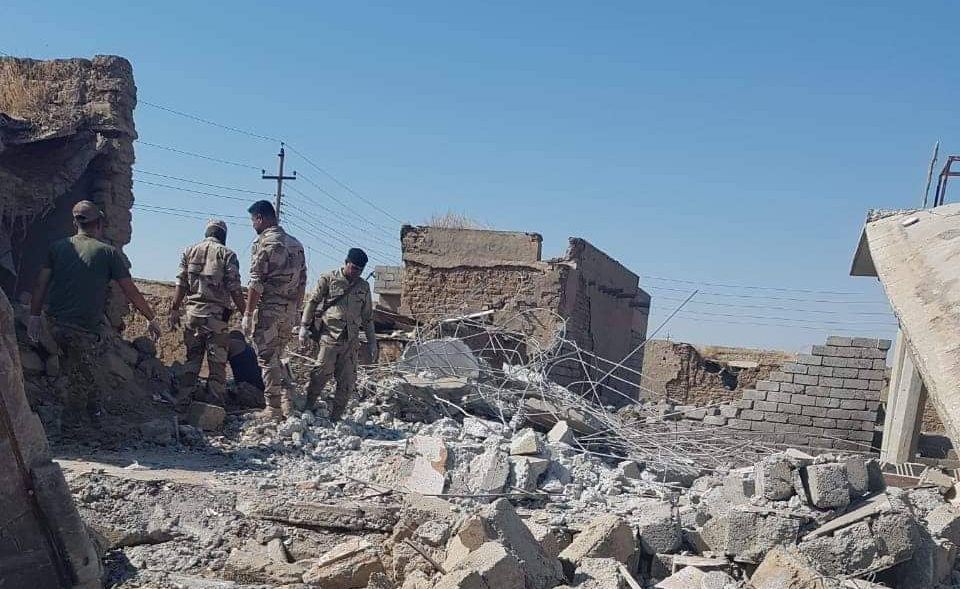 Vast areas in Ninewa were littered by IS fighters with landmines and booby-traps before they were forced to retreat. So far, explosive hazard incidents have left hundreds of casualties.
The (YBS) commander said their units have been engaged in a joint clearing operation with the Iraqi army over the past five days in Grr Ozer, Sibay Sheikh Khidir and Girzark.
Shingal (120 km west of Mosul) was overrun by IS on August 3, 2014, and was recaptured by Iraqi forces in 2015.