A number of religious schools which were set up inside camps housing Ezidi displaced families in Duhok are closing due to lack of assistance and also lack of license from the Kurdistan Regional government's ministry of education.
These schools were established in five IDP camps in Duhok and another in the center of the Ezidi town of Shingal (Sinjar) west of Ninewa to help Ezidi children re-embrace the faith of their forefathers after being brainwashed by Islamic State (IS) fighters while in captivity.
"After four years of serving Ezidi children, particularly those who were freed from IS captivity, we decided to shut down all religious schools in Kani Spee," Sheikh Hassan Ali Kobo, supervisor of Kani Spee schools told KirkukNow.
The first religious school in Kani Spee was started in December 2014 in an IDP camp in Duhok. Another five schools were established in Qadya, Sharya, Kabartu and Khanke camps in addition to Shingal. A total of 730 children attended religious and psychological classes at these schools.
We acquired permission from the Mir of the Ezidi community, the Ezidi Spiritual Council, Duhok governorate and the security department; I don't know why are we not allowed to continue our teaching. Our goal is to educate children and nothing more," said Kobo.
The Ezidi educational supervisor accused "officials at the Kurdish Education Department of Shingal's Directorate of Education of undermining their efforts by creating obstacles for the schools", indicating that "the Spiritual Council declined to take a stance despite being notified about the issue so many times."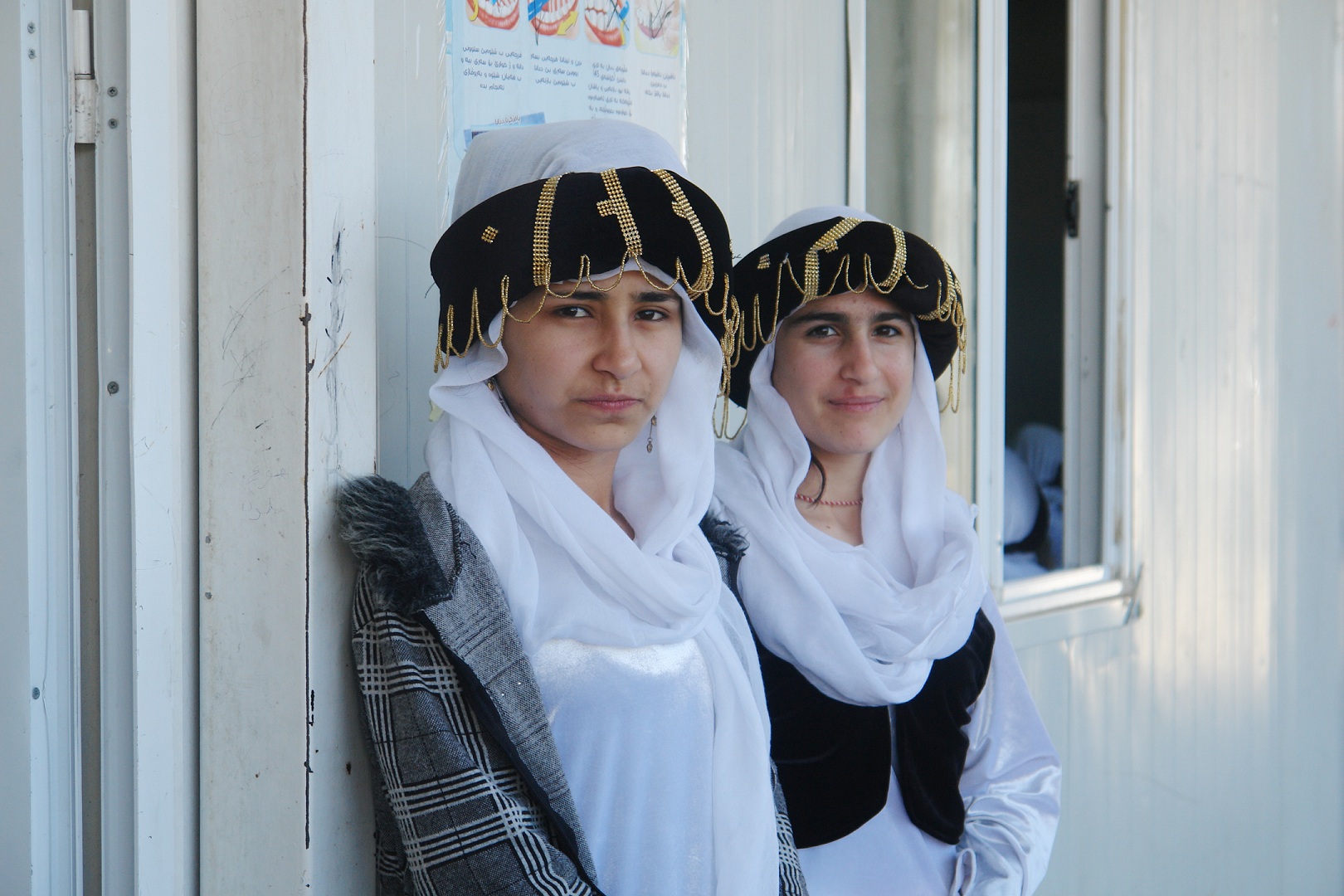 Ezidi children who survive IS captivity are being admitted to a religious school to cleanse their minds from the effects of extremist ideology and to acquaint them with the religion of their ancestors.
 After IS militants overran the predominantly Ezidi populated town of Shingal in August 2014,  Sinjar district in August 2014 and they kidnapped of thousands of people, they started to pressure Ezidis to convert to Islam and encouraged the children them to abandon the Ezidi religion.
Hussein Khidir, head of Shingal Directorate of Education, speaking to KirkukNow said these religious schools have not been licensed by the KRG's ministry of education. They might have been licensed by Iraqi authorities but we can't deal with such schools as they are not legitimate legally or administratively."
Hussein Khidir added that Shingal has formal schools for children to join and that there is no need for such schools.
"We no longer accept that anyone or any group would jeopardize our children's future," he said.
Some of the children who survived IS captivity had spent the greatest part of their childhood years under the influence of IS; as a result some of them were converted to Islam, and learned nothing about the Ezidi religion. They even forgot or never learned their mother language; instead they spoke in Arabic or Turkmen.
Sheikh Fakhir believes that teaching these children is a difficult task, because they have forgotten their mother language and speak Arabic or Turkmen, yet they will not give up and continue with their ancestral religion.
Sheikh Hassan Ali Kubo, says though it was a difficult task, they were able "to help dozens of Ezidi children survivors embrace the Ezidi religion."