An 18-year-old Ezidi girl committed suicide by hanging herself in her home in Shingal, a district west of northern Iraq's Ninewa province predominantly populated by the Ezidi community.
The victim's parents said the incident happened after she returned from an Ezidi religious ceremony on Thursday night, September 12.
They told investigators that they did not discover what happened to their daughter until the next morning.
Khalaf Bapir, the victim's father, who is a folk singer, told KirkukNow that he received an invitation to participate in the Ezidis'Jama religious ceremony at Pir-Awra temple.
"I took the family with me for the ceremony and we were celebrating until 8 pm, and after we came home, my daughter Huyam went to her room. Later in the morning we discovered that she committed suicide, by hanging herself with a rope," he said.
Huyam's parents immediately called the police which transferred the body to Mosul's forensic department.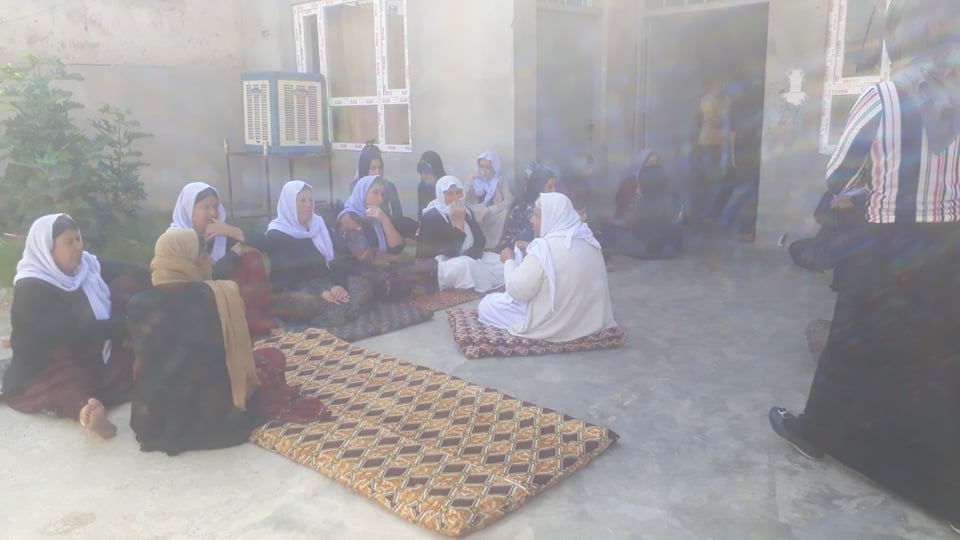 Suicide cases have been on the rise in Iraq in recent months. The Iraqi Commission for Human Rights in its latest meeting has discussed ways to tackle the issue.
 A statement released by the commission on May, 23, 2019 indicated that 149 cases of suicide have been recorded during the first five months of 2019.
Overall, 319 were reported in 2018, while the number stood at only 185 cases the previous year, according to the commission's figures."
"My daughter was a smart girl; she had no problems, and we don't know why she did that," Hilo Shammu, Huyam's mother, told KirkukNow.
The Ezidi community was subjected to numerous atrocities at the hands of the Islamic State (IS) group, including mass slaughter, kidnapping and forced displacement.
Shingal (120 km) west of Mosul was overrun by IS on 3 August, 2019 and was recaptured by Iraqi forces in November 2015.