The director of oil exploration department at the Iraqi ministry of oil has revealed that Ninewa province is home to  many oil exploration blocks with sizeable oil and gas reserves.
Speaking to KirkukNow, Nashwan Muhammed Nuri Nuri said the Ninewa's oil fields of Qasab, Jwan, Alan and Sasan has been given priority on the ministry's future exploration missions in addition to the development of the infrastructure in the oil fields of Najma and Gayara.
"Work in Ninewa's newle discovered oil fields would improve the economic, service and architectural sectors of the province and provide job opportunities for youths," he added.
He went on saying that "security instability in the province has hampered exploration operations, and this is what the ministry is now working to address in coordination with the local administration, security officials and other relevant departments."
 Security instability in the province has hampered exploration operations in Ninewa
The oil ministry official said that the rights to explore oil in Ninewa are not entirely given to foreign companies, indicating that only the Najma and Gayara oil fields are run by non-Iraqi companies, and that the plan is aimed "to broaden the national role in the development, management and operation of oil fields."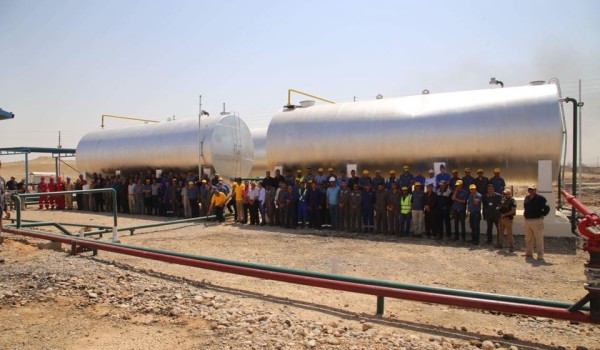 He added that the wells which have been drilled in the fields in the province of Nineveh are relatively shallow as their depth did not exceed 2000 meters, and that the ministry's new exploration plan
aims to drill wells which are around 5000 meters deep to ensure the production of larger quantities of crude oil.
Nashwan Muhammad noted that the Gayara oil field contains 2 trillion barrels of oil in addition to 185 billion cubic feet of natural gas.
*/*/*/