Arab and Turkmen protesters in Kirkuk have ended their strike after, as they said, the Iraqi PM's decision to hand back offices to the Kurdistan Democratic Party (KDP) was canceled.
 The decision sparked outrage among the Arab and Turkmen component and prompted a strike in front of the headquarters of the Joint Operations Command, once a main office of the KDP.
Muhammad Allawi, an Arab protester, speaking to KirkukNow said, "We went on strike for three days; after we were told that the decision to hand the headquarters back was canceled we ended the strike and removed the tents." He stressed that they would go on strike if such decision is taken again.
KirkukNow reporter confirmed that the protests have ended since late Thursday October 17.
The KDP left Kirkuk in the wake of the October 16, 2017 events; many of the party's offices, including its leadership council headquarters in Shoraw, are occupied by Iraqi security forces.
Burhan Mzhir Asi, member of the Kirkuk provincial council's security committee said the PM has "paid heed to the protesters' demands and cancelled the decision to hand back the offices; as a result the tents which were blocking the streets were removed."
The Kirkuk local administration and the Joint Operations Command are yet to issue a statement to confirm the cancellation of the decision.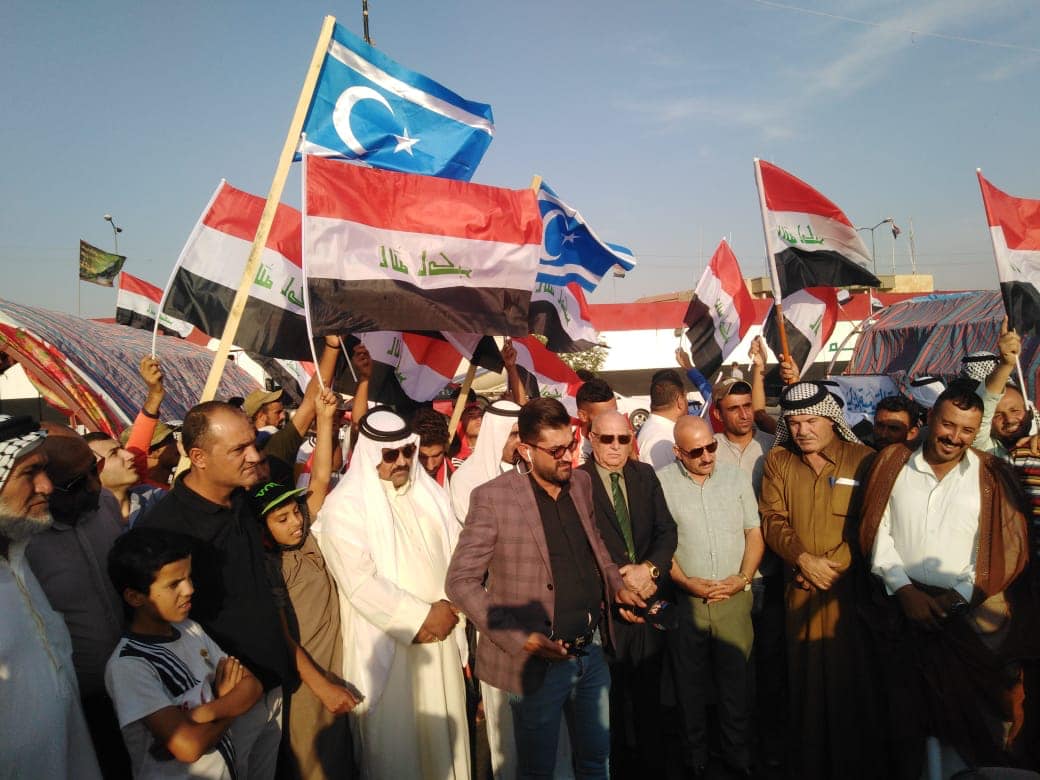 "The decision to hand back the offices to the KDP was unexpected for us, because they hurt the Arabs; they were the one who after leaving Kirkuk described those who stayed as traitors and said the city has been occupied," said Burhan Mzhir, adding that "if KDP reclaims its offices, there would be problems."
The KDP left Kirkuk after Iraqi federal forces retook control of Kirkuk and other territories disputed by Baghdad and Erbil as a repercussion of a referendum on independence held by Kurdistan Region authorities in September 2017.
Muhammad Khurshid, head of the KDP's Kirkuk office earlier told KirkukNow that the Iraqi government has decided to hand over our offices in Kirkuk, but there are some "extremists who stand against the normalization of the situation in the province for personal purposes."
The PM's decision coincided with ongoing negotiations between Baghdad and Erbil concerning Kirkuk and other disputed territories s well as the potential return of the KDP.