Ninewa's general directorate of education announced preparations to launch school meals program in coordination with the United Nations World Food Program in a total of 231 schools in Talfar district and the sub-districts of Ayadhiya, Rabi'a and Zummar west of Mosul.
"The program allows WFP to provide daily nutritious meals for more than 76,000 students in Talafar, Rabi'a, Ayadhiya and Zummar during the current academic year," Asil al-Abady, Ninewa general director of education told KirkukNow.
Al-Abadi emphasized that the aim is to "ensure improved nutritional intake for these students, reduce dropout rates and help increase students' ability to focus on their lessons."
The school meals program which starts in November is expected to play a vital role in encouraging impoverished families to send their children to school and lead to positive improvements in attendance.
The program will include schools located in vulnerable communities
Asil al-Abadi indicated that the program will include schools located in vulnerable communities aiming to provide more stability in the education sector in these areas.
Years of war and conflicts have devastated the infrastructure and basic social services in Ninewa, leading to widespread poverty in most areas.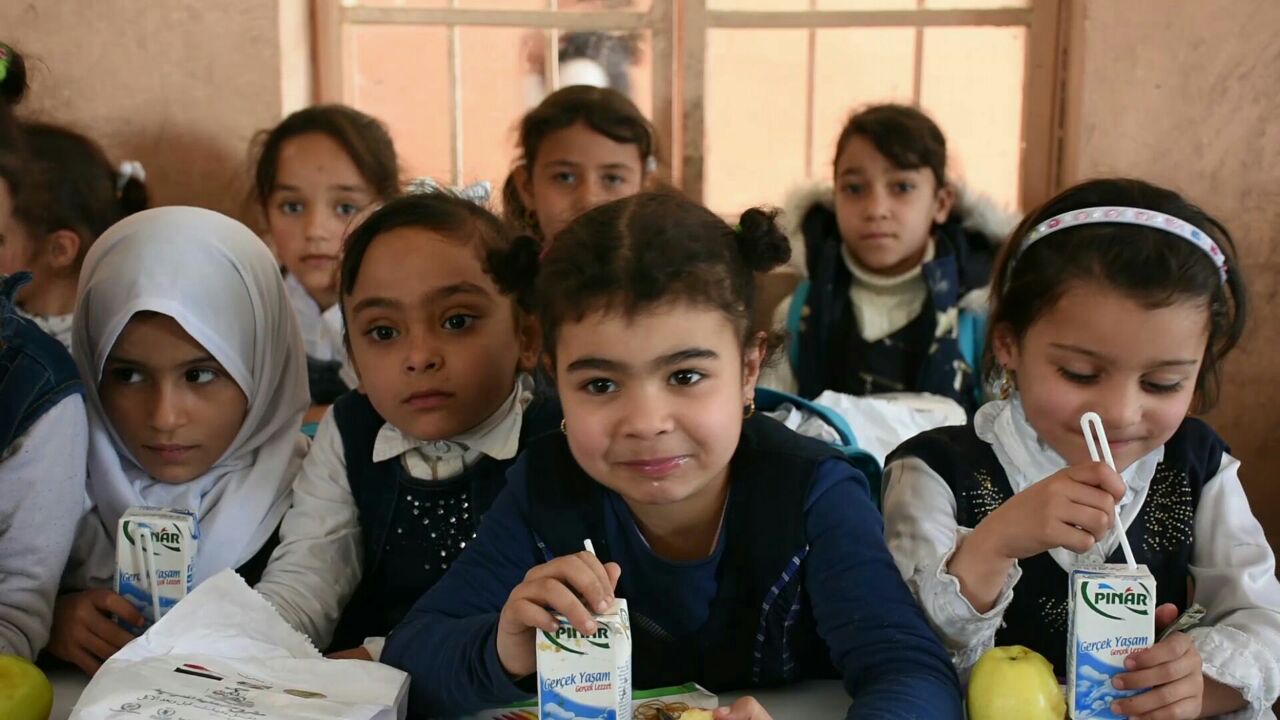 "The meals include a carton juice, locally-baked snacks and a piece of fruit, providing the energy students need to concentrate on - and benefit from - their lessons," al-Abadi said.
In August 2010, the Iraqi Council of Ministers approved the National School Feeding Program, and urged WFP to support the implementation of the program.
Ayad Muhammed Amin, whose son is in the first grade of a primary school, welcomed the move saying that this step would encourage children and their parents as well.
Speaking to KirkukNow, Amin indicated that to ensure the success of this program a staff is needed to monitor the distribution of the meals to the students on a daily basis.
WFP is the world's largest humanitarian agency fighting hunger worldwide, delivering food assistance in emergencies and working with communities to improve nutrition and build resilience. Each year, WFP assists some 90 million people in around 70 countries.