There are some places in Kirkuk where women can hardly pass through without facing verbal or physical harassment, yet they still hesitate to file sexual harassment complaints for fear of repercussions, despite the fact that offenders may get one year imprisonment or be fined.
According to a KirkukNow follow-up, sexual harassment is widespread in popular markets, government departments and educational institutions; however women are not ready to talk about it, which has become a major challenge hindering women rights organizations and other relevant departments from effectively practicing their role.
No accurate data on sexual harassment crimes in Kirkuk exist as victims decline to file complaints; however, there some unrecorded cases where sexual harassment victims secretly revealed what they faced to women organizations.
Women's choosing of silence is at a time the Iraqi supreme judicial council last August issued a series of measures to address sexual harassment including the reactivation of articles in the Iraqi penal code which impose certain punishments on offenders.
No complaints against sexual harassment filed
According to surveys conducted by civil society organizations, a large number of women and girls who had encountered sexual harassment refuse to file complaints or even talk about it for fear of being embarrassed.
"Among those who sexually harass women are members of the security departments. I myself experienced such situations. I even hit the offender with my purse," says Sirood Ahmed, head of the Kirkuk office of the Iraqi Amal (Hope) Association, who has been an advocate for women's rights for many years.
"The common conception in our society is that if a woman is sexually harassed then she must have done something inappropriate, and that may be the main reason why women hesitate to file complaints," she told KirkukNow.
Unofficial statistics collected by the Amal Association in Kirkuk indicate that since the start of 2019 more than 60 cases of sexual harassment have been recorded, but "dozens more were not", according to Sirood Ahmed.
The majority of the sexual harassment crimes in Kirkuk range from derogatory comments and sexually oriented gestures, like touching in addition to other types of violence against women and girls.
The head of Amal Organization's Kirkuk office believes that such cases are widespread in popular markets, especially in the days before a particular religious festival, and also in primary and intermediate schools.
Who is most vulnerable to sexual harassment?
A follow-up by the Iraqi high commission for human rights has revealed that female students in colleges and universities are mostly exposed to sexual harassment.
Sajad Jum'a, head of the commission's office in Kirkuk told KirkukNow that "girls in primary, intermediate and high school frequently experience sexual harassment."
Girls in primary, intermediate and high school frequently experience sexual harassment
The commission says it also lacks official data about sexual harassment cases arguing that the victims do not file complaints.
Unlike Kirkuk and other Iraqi provinces, detailed statistics on cases of violence against women, including sexual harassment are published monthly in the Kurdistan Region.
The directorate for combating violence against women has indicated that five cases of sexual harassment were recorded in August 2019.
The head of the human rights commission's office in Kirkuk said their office organizes awareness raising programs in the various educational institutions to address the issue.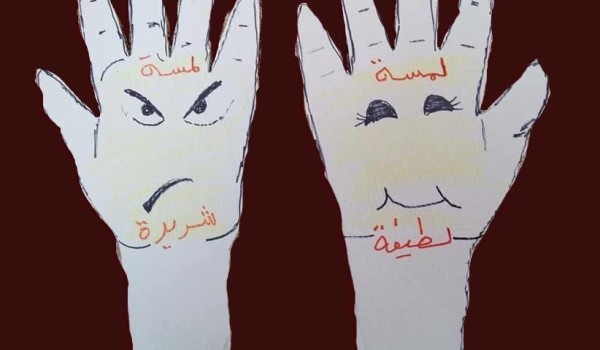 "Protect Yourself"
A group of Christian volunteers in Kirkuk have launched a campaign to raise awareness of students on how to protect themselves from sexual harassment.
Khalil Ibrahim, supervisor of the "Protect Yourself" campaign, speaking to KirkukNow said, "We give instructions to students on how to deal with offenders and whom they should contact in case they were sexually harassed."
The 4-member group is from the Chaldean Church in Kirkuk. Last year, they organized awareness raising programs in three schools and a kindergarten.
"Unfortunately, people thought that we were missionaries and that we wanted to teach children about Christianity; therefore we faced many obstacles," said Khalil Ibrahim.
Why do women decline to report sexual harassment?
Besides the fear created by the norms and traditions of the society, many of those who face sexual harassment are forced to remain silent under pressure, according to Jwan Hassan, head of the Kirkuk provincial council's human rights committee.
"sexual harassment often occurs in the workplace, but women do not file complaints for two reasons: First, because they might be pressured by someone in a superior position to back away from filing a complaint or else they could be fired or moved; secondly, the fear of being embarrassed before their society.
According to articles recently reactivated by the Supreme Judicial Council in the Iraqi penal Code, anyone commits sexual harassment is punishable by one year imprisonment in addition to a fine.
Jwan Hassan hailed the decision of the judicial council and said she believed it would play a role in reducing sexual harassment incidents in public places and in the various institutions.
She mentioned one of the cases she in which a woman was transferred from her office as a punishment for reporting the sexual harassment she faced to the human rights committee.
"For example, a woman was sexually harassed in a cafeteria in her workplace, but when they asked her to file a lawsuit she refused, saying that she had four daughters and that this might affect their future," said Jwan Hassan.