Ex-governor of the multi-ethnic province of Kirkuk, Najmaddin Karim, has embarked on practical steps to from a new list that will run in next year's provincial elections across Iraq.
Karim launched an online electronic form for those willing to be nominated on his electoral list which is expected to be registered with the Iraqi elections high commission this week.
"Mr. Karim is expected to officially register his list in the Independent High Electoral Commission on October 25 to pave the way for participation in the provincial council elections scheduled for April 1, 2020," Nashwan Jalal, press secretary of the former governor of Kirkuk told KirkukNow.
He emphasized that Najmaddin Karim's electoral list "will be independent, unlike other lists, and he will himself head the list."
He added that "the list is will not be formed to target any other political parties, but will have its own programs and objectives depending on the mass support it has in Kirkuk."
The formation of a new electoral list by the former governor comes as more than 15 Kurdish political parties announced a united list called the Kurdistani Alliance to participate in the provincial elections in Kirkuk and other territories disputed by the Iraqi federal government and the Kurdistan Regional Government. The list is headed by Abdul-Rahman Mustafa, also a former governor of Kirkuk.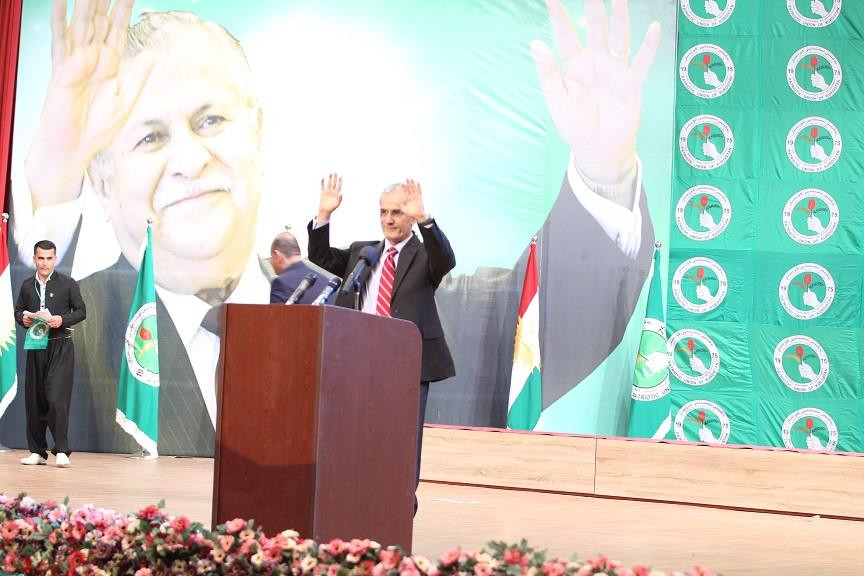 The online electronic form was launched by Najmaddin Karim through the social media last week.
Those who are willing to join the list can fill out the online form. The step will create the opportunity for experienced and high degree holders to run on the list," said Najmaddin Karim's press secretary.
In an interview with Rudaw TV, close to current president of the Kurdistan Region Nechirvan Barzani, Najmaddin Karim reiterated his determination to stand in the April 2020 provincial election saying, "I have not backtracked from forming a list to run for the elections and we continue our efforts in this regard."
"As soon as the list is registered, we will announce the names of the candidates," said Nashwan Jalal, adding that the electoral list will include different Kurdish political factions as well as Arabs, Turkmenand Christians."
Najmaddin Karim was appointed as governor of Kirkuk in 2011, according to an agreement signed between the Patriotic Union of Kurdistan (PUK) and the Kurdistan Democratic Party (KDP) and backed by the diverse components of the province. He was sacked by the Iraqi parliament in 2017 for backing a referendum on independence held by Kurdistan Region authorities.
After Iraqi federal forces retook control of all disputed territories in October 2017, Rakan Saeed al-Jiburi, a Sunni Arab, was appointed as acting governor of Kirkuk.