The remains of dozens of Ezidi victims recovered from Islamic State (IS)-era mass graves in Shingal (Sinjar)'s Kojo village have been in Baghdad for over two months for forensic analysis with no date determined to be handed to their relatives for reburial.
Thousands of Ezidis in Kojo and other parts of Shingal were mass murdered by IS militants and were buried in dozens of scattered mass graves in the area.
Soon after being identified, the remains will be reburied in a cemetery in Kojo.
Last June, the Council of Ezidi Victims' Relatives decided to establish two cemeteries to rebury remains of Ezidi victims.
Dawud Murad Khatari, head of the council's relations and media office, speaking to KirkukNow, said, "It has been more than two months since the remains were sent to Baghdad; however, there is no sign when the remains would be brought back. We are deeply concerned because the work of the department of forensic medicine should have been concluded by last October."
The unearthing of the first mass grave in Kojo village started on March 15, 2019. So far, the remains of more than 200 Ezidi victims unearthed from 17 mass graves  have been sent to Baghdad for identification.
"We planned to rebury the victims in a special ceremony, yet more than 40 days had passed over the deadline, and we don't know when the remains would be returned," Khatari said, indicating that their council has been in contact with the Iraqi National Team with no positive response obtained so far.
Khatari expressed concern that many of the graves allocated for reburying the victims could erode due to heavy rainfall.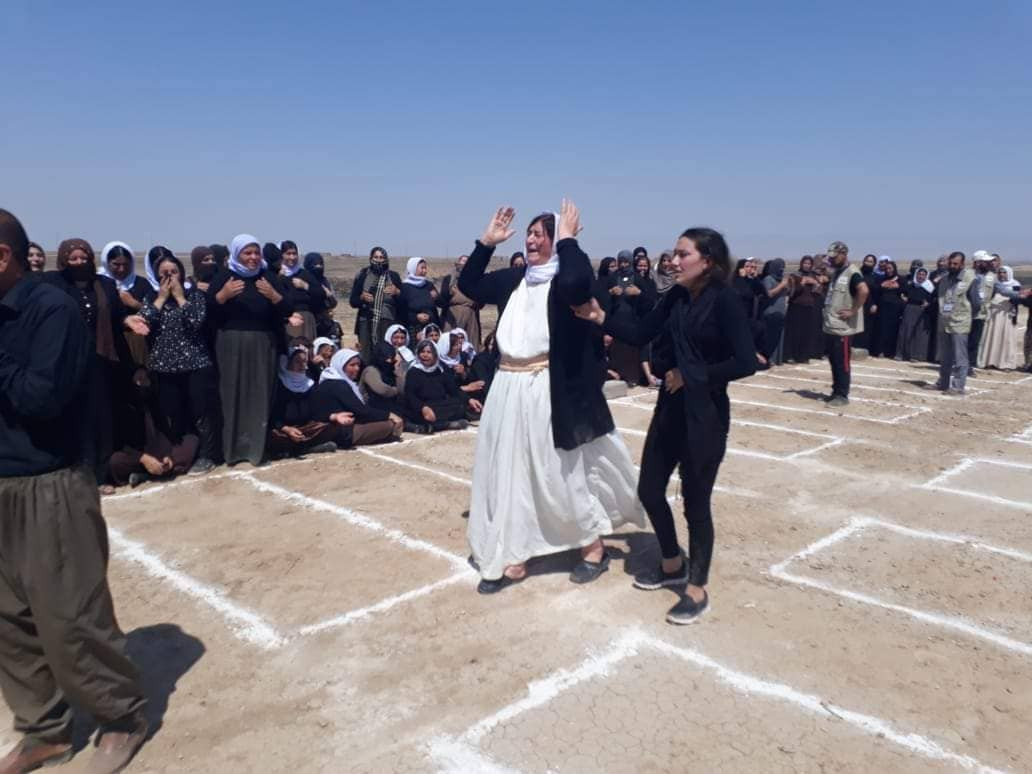 The work of the teams tasked with exhuming the mass graves were brought to a halt in July 2019.
Major Falah Hasan, member of the Board of Investigation and Evidence Collecting told KirkukNow that no timeframe has been set for the return of the teams, mainly due to the ongoing anti-government protests in Baghdad and other Iraqi provinces.
According  to statistics by the Directorate of Ezidi Affairs in the KRG's Ministry of Endowment and Religious Affairs, a total of 80 mass graves have been found in Shingal district in addition to dozens of individual graves of victims slaughtered by IS after they overran the area in August 2014.
The figures indicate that 2,293 Ezidis were slaughtered by the group, while the fate of an estimated 3,000 Ezidis, mostly women, abducted by IS fighters remains unknown.
Shingal district, predominantly populated by the Ezidi community was controlled by IS on August 3, 2014, and was recaptured on November 13, 2015.