Units of the 61st special brigade are conducting search campaigns in different parts of the multi-ethnic city of Kirkuk, according to KirkukNow sources.
The search operations started several days ago. Security forces raid a specific neighborhood based on intelligence tip-offs.
"Our troops, based on intelligence tip-offs, have been conducting search campaigns in different neighborhoods of Kirkuk. So far we managed to arrest a number of leading members of ISIS," a high-ranking officer from the 61st special brigade told KirkukNow.
Security sources stressed that search operations in the center of the city will continue. The campaigns previously focused on the surrounding areas, districts and sub-districts of Kirkuk.
The 61st brigade was dispatched to Kirkuk earlier this year, replacing the counter-terrorism units which were pulled out at the request of Iraqi PM Adil Abdul-Mahdi.
During a search campaign in southern Kirkuk's Sayada neighborhood, a weapons cache was seized.
"The reason behind the intensified search operations is partly due to false records of residents registered by the headmen of some of the neighborhoods. We discovered that wanted suspects among those families who illegally settled in these neighborhoods," the high ranking Iraqi officer told KirkukNow.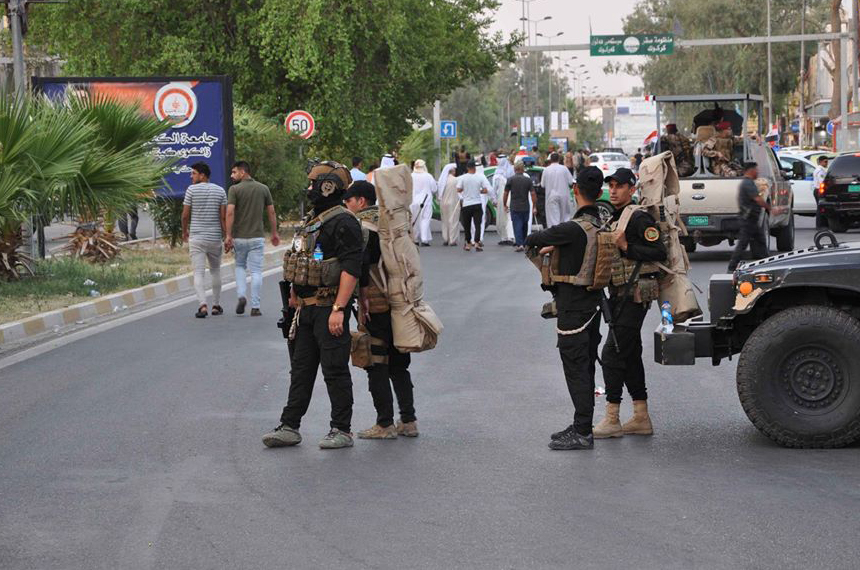 Despite that more than two years have passed since the surrounding areas of Kirkuk were retaken from the Islamic State (IS) group, these areas witness sporadic attacks, preventing the return of displaced families to their homes.
"If any family passes the scrutiny measures conducted by the national security service, it will be allowed to settle in any part of the city," the source said.
Security responsibilities in the center of Kirkuk are being undertaken by local police and the 61st brigade under the command of the special operations command, while the surrounding areas of the province have been handed to the army, federal police and the Popular Mobilization Forces (PMF).