The Christian community of Iraq's northern province of Ninewa still suffer from the legacy of the Islamic State (IS)'s assault in 2014. Many of them remain displaced, while out of the 85 churches and monasteries destroyed during the war against IS, only a few have been rebuilt.
Their number is decreasing steadily, as thousands of Christian families leave Iraq and seek refuge in European countries due to lack of essential services and growing security threats.
According to statistics released by the Christian Affairs Directorate at the Kurdistan Regional Government (KRG)'s ministry of Endowment and Religious Affairs, thousands of families are reluctant to return to their homes in Ninewa, while the few families which chose to return complain lack of basic services.
"The most important thing is that we live in our ancestral land; displaced Christian families will gradually return, but they are frustrated by lack of services," Hanan Toma told KirkukNow.
She urged humanitarian organizations and the Iraqi government to step up the efforts to rehabilitate churches across Ninewa.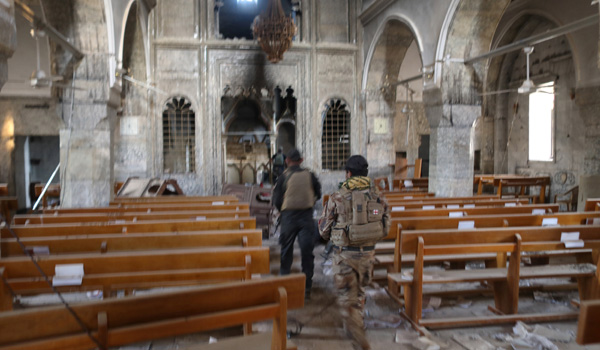 Hanan Toma, a Christian woman who returned to her hometown Bartella in the Ninewa Plains back in 2017 said, "Now we live in peace with our Shabak and Muslim brothers; no security incidents have taken place, but we suffer lack of basic services."
IS swept across Ninewa in mid-2014. gave them the choice to convert to Islam, paying a religious tax (Jizya) or leave.
Eventually an estimated 136 thousand left their homes and sought refuge in the Kurdistan Region or fled outside the country.
On December 8, 2019, the Bishara Church on the right coast of Mosul was reopened after it was renovated by a French church.
Speaking at the inauguration ceremony, Ninewa governor Najm Abdulla stressed that peaceful coexistence and rehabilitation were crucial to encourage return of displaced Christians.
The reopening of the church came as preparations underway to celebrate Christmas, an annual festival to commemorate birth of Jesus associated with Christmas tree decoration, gift giving and family gathering.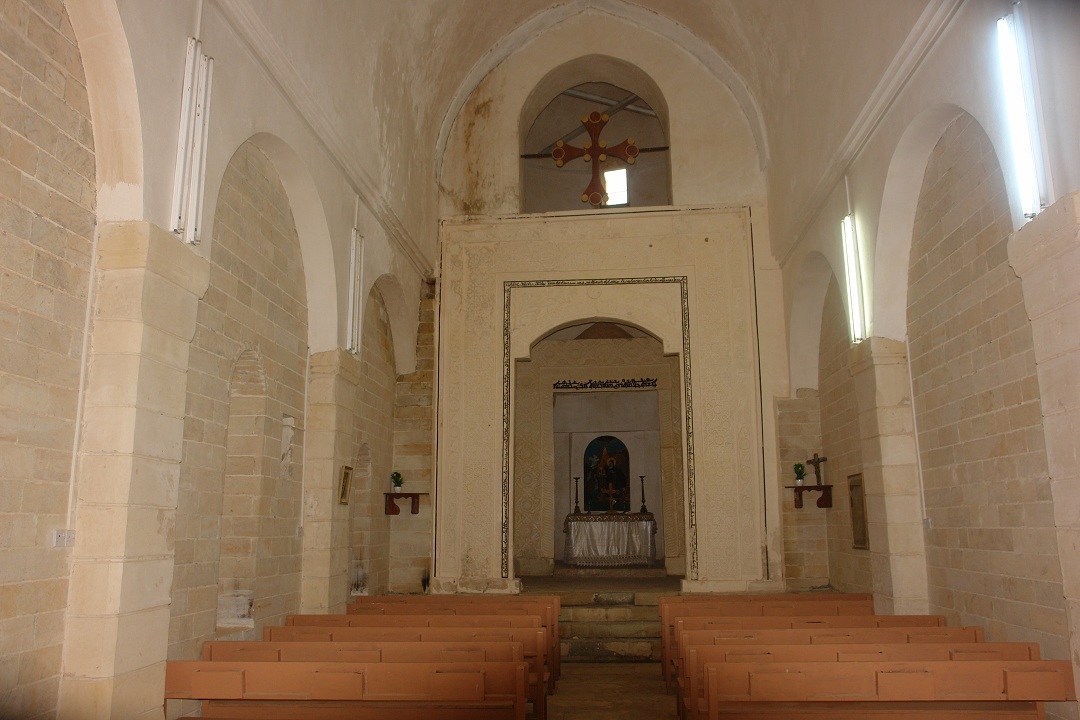 "Out of 30 churches in Mosul, only two of them have been rehabilitated. We have plans with UNESCO, some western countries as well as the United Arab Emirates to rebuild all the churches," Father Amanuel Adil Kallo, head of the Chaldean-Assyrian churches in Ninewa told KirkukNow.
He said that "Christian religious ceremonies have not witnessed security problems", adding that "the community is participating in the masses with strong faith."
Father Adil Kallo emphasized that lack of essential services and poor infrastructure are major obstacles hindering return of displaced families.
According to UN figures, the number of Christians in Iraq has dropped from 1.5 million to between 200 and 300 thousand.
Abdul-Karim Mata Butrus, director of the Christian, Ezidi and Sabian Endowment in the Ninewa Plains, speaking to KirkukNow, said, "The restoration of the Bishara church in eastern Mosul is a promising step and will encourage more displaced Christians to return to the city."
According to Butrus, so far two churches in eastern Mosul, two in Qaraqush, a church in Bartella and another in Bashik have been rehabilitated.
"Unfortunately, the Iraqi government has not done much to restore churches and other sacred places of the Christian community. Most of the churches rebuilt were funded by French charities."
Butrus indicated that 70% of churches and monasteries suffered heavy damages during the war.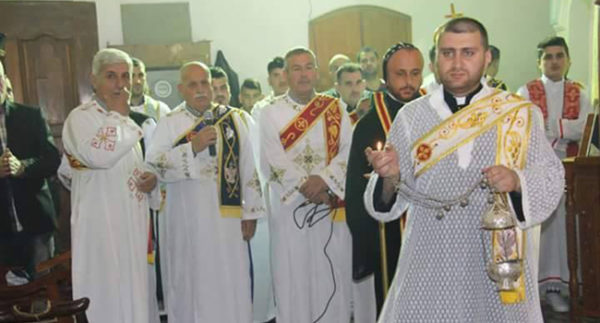 More than 700,000 IDPs, most of them from Ninewa, are scattered in Kurdistan Region provinces, 7% of these IDPs are from the Christians community, according to statistics of the KRG's Joint crisis Coordination Center (JCCC).
Khalid Jamal, head of the Christian Affairs at the KRG's Ministry of Endowment and Religious Affairs told KirkukNow that "85 churches have been damaged or vandalized, 42 of these churches are located in Mosul city, while the rest are in the Ninewa Plains, in addition to three cemeteries which also suffered partial damages."
A report published in 2018 put the number of Christian families which fled to Turkey, Jordan and Lebanon at 24 thousand and 964 families.
The report also indicated that 62 Christians (18 females and 44 males) remain missing.
The local administration in Ninewa says it plans to encourage more IDPs, particularly those of the religious minorities to return.
"We have attached great importance to the restoration of churches and other sacred places in coordination with the Christian Endowment, local clerics as well as the EU and other organizations," Zuhair Araji, Mosul district commissioner told KirkukNow.
So far, three churches in Mosul have been rehabilitated, meanwhile, two other churches are due to be rehabilitated with contributions from the EU, according to Araji.