In Khanaqin, activists and organizations speared awareness of land mines and explosive remnants that date back to Iran Iraq War.
Raising awareness is due to the raining season which uncovers the mines and the other explosive remnants. It poses a real danger to people because of the upcoming spring season when families picnic in areas where the mines are placed.
Muhsen Murad Maikhan, team leader of mines and explosive remnants as well as indicating dangerous areas from Working for Peace organization, said, "only in 2019, we revealed 60 places where mines and other explosive remnants exist."
"lots of areas with mines are not cleared and the government has not been responsive," he added.
According to the organization, the mines were placed in the Iran Iraq War in the 1980s.
Diyala Province was among top involved province in the war in Iraq.
Working for Peace Organization in Khanaqin has sustained its awareness campaign since 2008 through courses and activities especially among the IDPs.
"There have been cases in which IDPs camps were close to the 60 areas where we have revealed the existence of mines and explosive remnants," Murad claimed.
The problem exists in some other areas as well.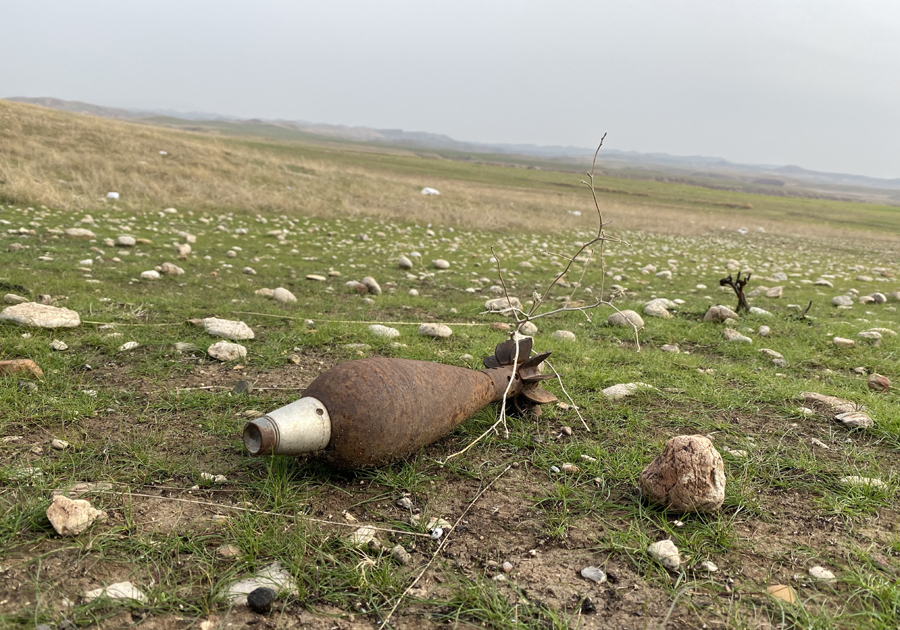 Statistics show that still more than one million mines and explosive remnants of Iran Iraq War remain in Mandali district.
Since 2003, six people have died in mine explosions and 11 were injured according to the statistics given to KirkukNow.
Banaz Hassan, living in Kahanqin, said, "during our visits to the areas around Khanaqin, we have even found rockets. As a result, we have quickly left the place so that our kids would not approach them."
Working for Peace Organization's team, with the upcoming spring season during which people go to picnic to the areas, have put posters and banners at the checkpoints and other areas to increase awareness.