His mom is distressed and is weeping for her youngest son. She attempted to convince him not to immigrate to Europe. But he went and got lost in the waves of the sea.
A week after the incident, the dead body of Najiba Mohammed's son is still missing. Nevertheless, his funeral was full of people.
"let no one go through the misery we have been through" Najiba Mohamed told KirkukNow in the second day of the funeral.
Najiba lives in the Kurdistan Neighborhood in Kirkuk where they held the funeral for his son on January 17thand 18th.
Aso Ali Kakl, 25, submerged with tens of other people after their Yacht, taking them from Paksos, Greece to Italy, capsized.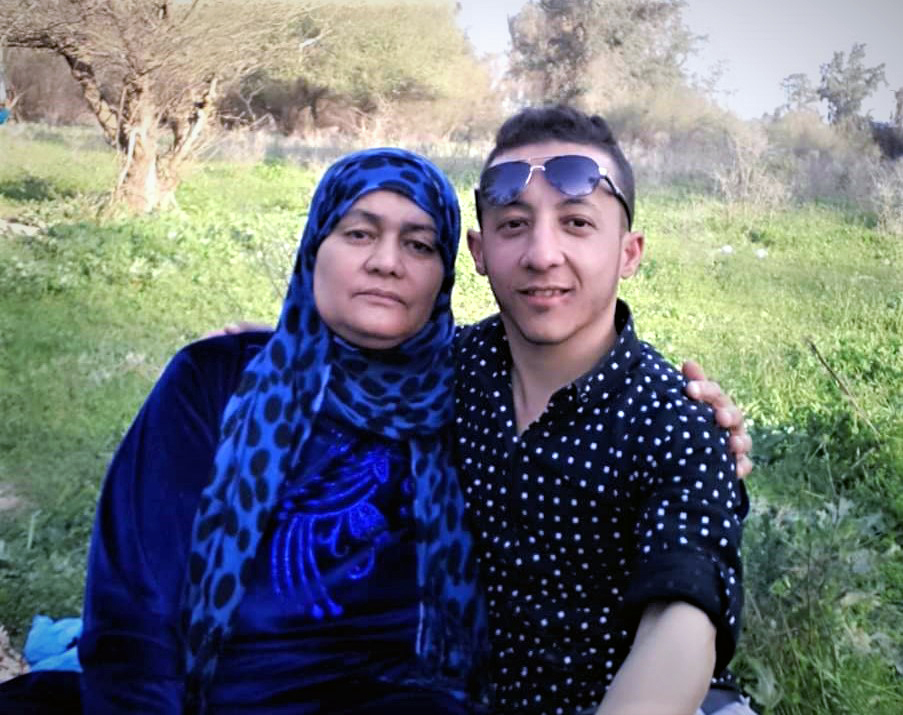 The incident happened on January 11, 2020 and the Yacht carried 50 persons among which 23 were Iraqi Kurds and more than 30 immigrants sank.
Only three Kurds survived and five dead bodies were found by Greek sea police, but the rest including Aso's body were not found.
Aso's mom said her son liked Europe since his teenagerhood but back then his study was the barrier to his dream and when he finished college, he again wanted to go.
"Weekly, he went to swimming with his friends couple of times and used to say it will benefit him some day," Najiba said.
To make Aso forget Europe, Najiba asked him to get married but he did not agree and responded, "my daily income is 10,000 IQD ($8), can someone afford marriage with that income? I should not get another person in trouble, too."
People in Iraq including the Kurdistan Region visit Turkey where they try to illegally immigrate to European countries. The ways for human smuggling are sea, vehicles, taxis and roads. Sea is the most dangerous smuggling way in which migrants suffer and die the most.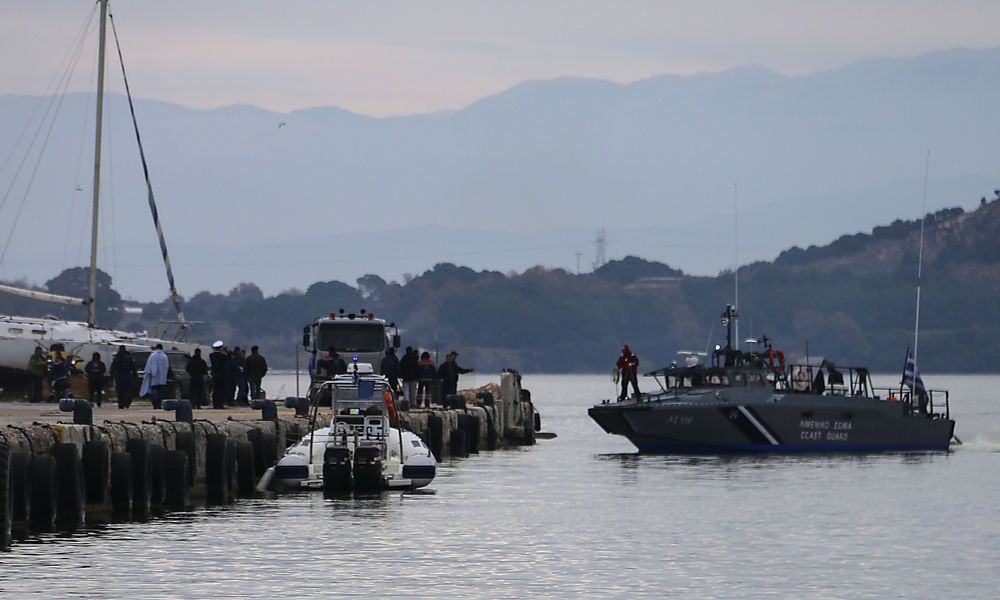 The Yacht in which Aso submerged was only seven meters and started moving at 2 am on January 11 from Paksos, Greece to Italy. After five hours, one of its two engines stopped functioning which led to leak of water into the yacht according to Kosrat Jalal, one of the survivors, who talked to Pshti Press.
Kosrat explained that when the engine malfunction happened, he turned on his phone and called sea police, but due to their distance, police reached them late. In less than half an hour, the yacht totally submerged.
Kosrat Jalal demonstrated that the people were shouting while the yacht was capsizing and he swam and remained for two hours in the water before he was rescued by the police team.
At the time of the tragedy, the weather was very cold which made it unfeasible to the people to swim and survive until the arrival of the police.
Aso graduated from college of geography and strove to be employed but could not find any job related to his major. He later started working with his brothers and his father at a restaurant in Kirkuk's industrial area.
"Aso made salad and received 10,000 IQD ($8) per day," Baxhtyar Ali, one of Aso's brother, said and could not continue due to weeping.
Aso made salad and received 10,000 IQD ($8) per day
Aso went to Turkey in August 2019 and paid three thousand and 500 dollars to the smugglers for his transportation from Turkey to Greece where he was imprisoned for 45 days and later was moved to a refugee camp.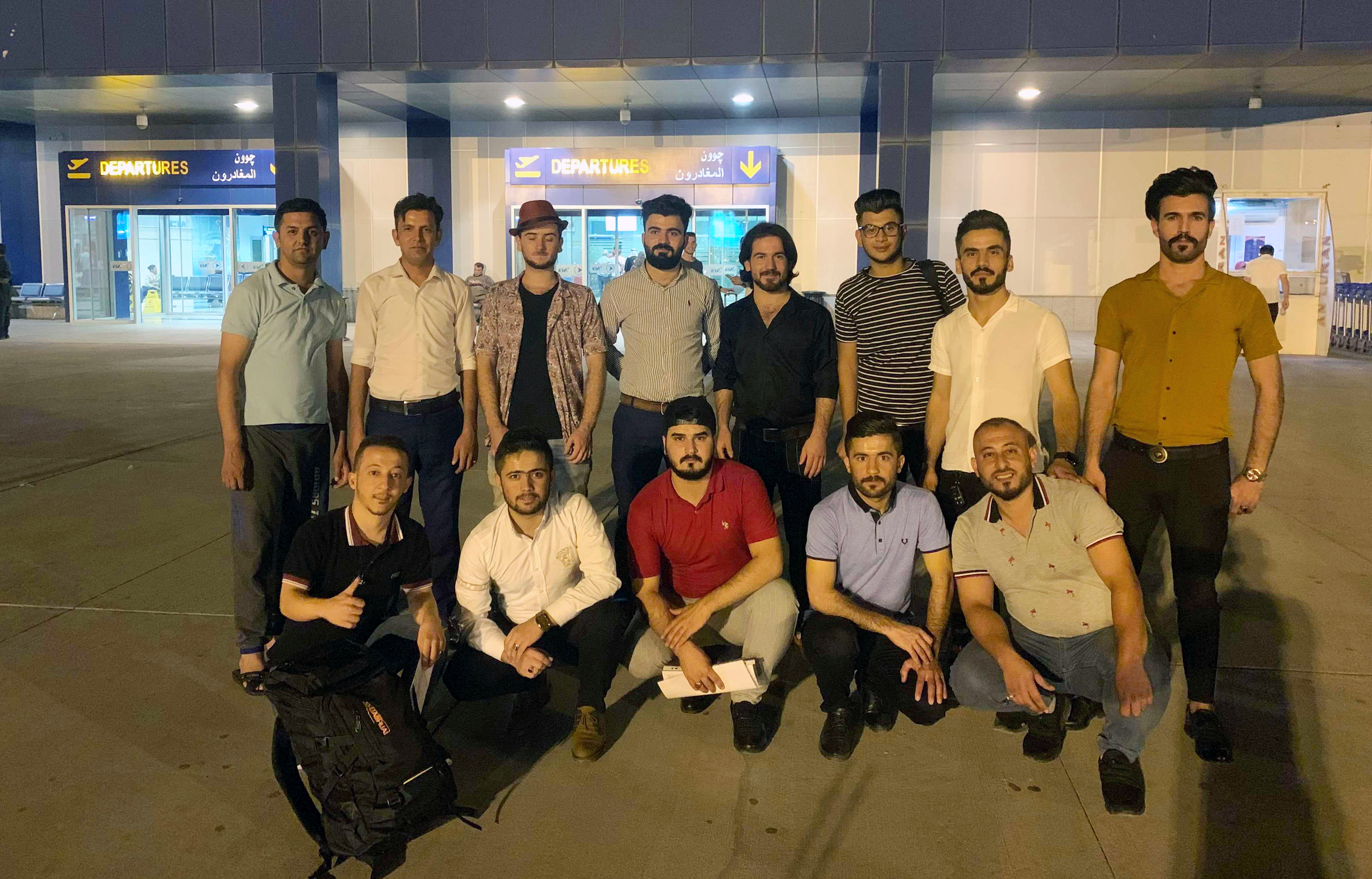 After months of attempts, Aso could not reach Italy and became hopeless.
"At 11:07 PM on Friday January 10, 2020, he sent a message and said he was entering into the yacht and I replied to his text but he lost connections and did not receive my message," Aras Ali, one of his brothers, stated.
A day after the incident, a friend of Aso called Aras and told him that a yacht capsized.
"I called the smuggler and he said he did not know if that Aso was in that yacht or not and later we kept asking and found out that he was in that one capsized," Aras said.
Among the dead people, there are five Kurds and Lutka Institute for IDPs and Refugee Affairs is in contact to bring back the dead bodies.
Ari Jalal, head of the institute, said, "according to our information, Aso Ali Kakl has been recorded as one of the missing persons."
Dead bodies of five Kurds have been found and "will be brought back with the help of Lahur Jangi, a Patriotic Union of Kurdistan (PUK) leader.
Only last year, 53 thousand Iraqi people immigrated to Europe, resulting in the death of 57 people.
Aso and tens of people neither fulfilled their dream of Europe nor do their families have the chance to visit their graves.
"I will always keep my eyes on the door with the hope of Aso's return," Najiba said.