Kirkuk Qaysariah renovation has reached its final stage and will be handed over to directorate of archeology in February.
Kirkuk's historic Qaysariah was ablaze on November 26, 2018 and 220 of its 232 shops burned down. After the blaze, Recep Tayyip Erdoğan, president of Turkey, announced an initiative to renovate it through Turkish International Cooperation and Development (TIKA).
Ayad Tariq, head of archeology directorate of Kirkuk, said, "TIKA representative visited us and said that the restoration of the Qaysariah has finished, so they will hand over the fully renovated Qaysariah on February 15th."
Last year, nameplates with only Arabic and Turkmen languages were hanged for the seven doors of the Qaysariah. It was disputed by several shop owners and they asked for the addition of the Kurdish ad Assyrian languages to the plates, too.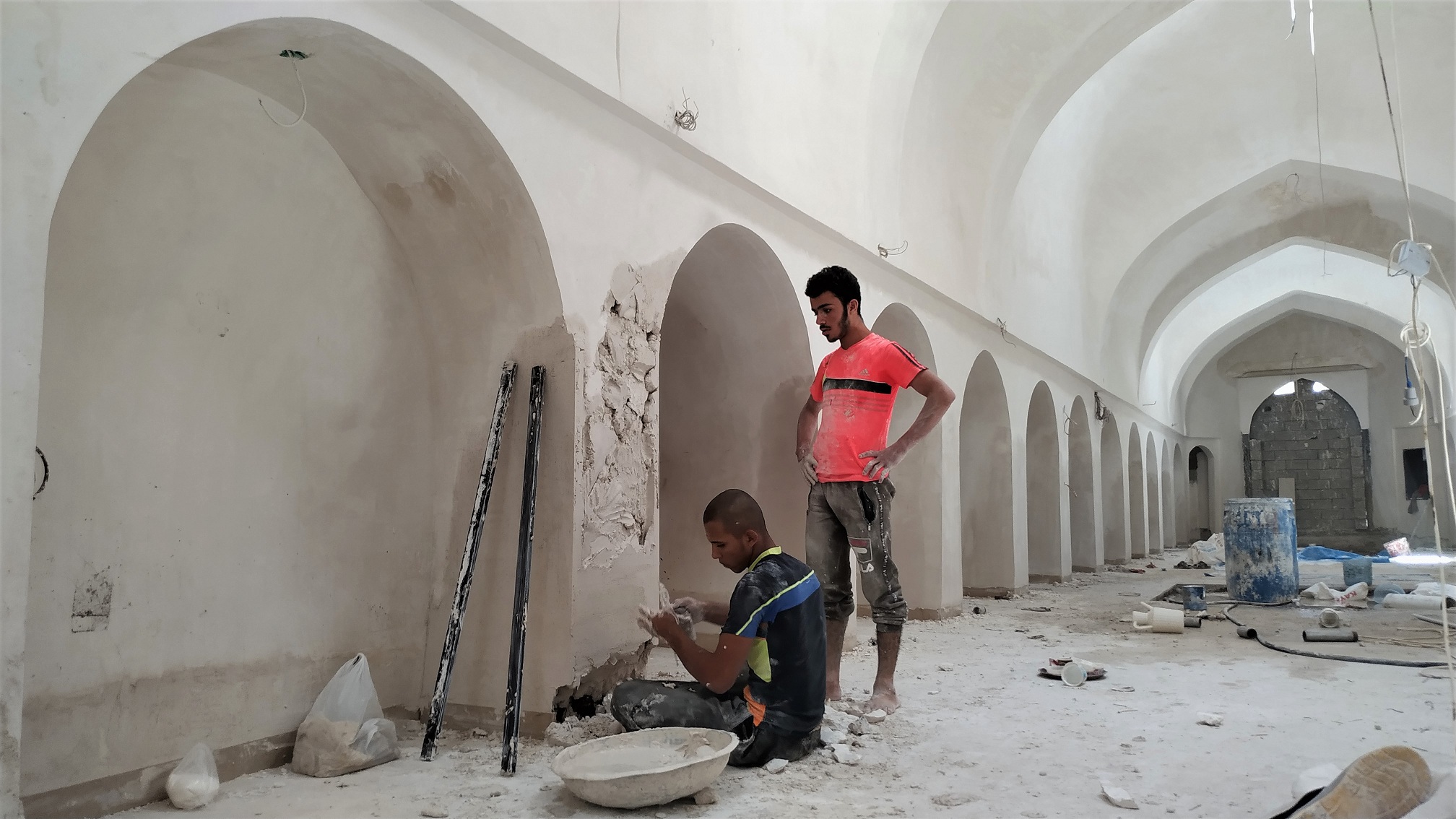 Haqi Ismail, representative of the gold shop owners, stated, "now, the four main languages of the province are added to the doorplates."
According to the 2005 Iraqi constitution, Arabic and Kurdish are the two main language of the state. Turkmen and Assyrian languages are also used in areas where both ethnic groups live.
The shops are rented every three years through an open auction. The rent for a shop inside the Qaysariah is a million and 500 thousand IQD ($1250) per year and for a shop outside of Qaysariah would reach a million and 900 thousand IQD ($1580) per year.
Head of archeology directorate claimed that the shop owners have not paid the rents for the year of 2018 and has told them to pay by February 22 so that they would be able to run their businesses again.
The shop owners are willing to pay the rents but doubt that the shops will be rented to them while they have waited for the renovation of the Qaysariah for a long time.
Ismail stated that, "the directorate has the right to take the rents and majority of the shop owners have paid. A small number of them, who had cosmetic shops and lost over $40 thousand in the blaze, have not paid."
The shop owners have demanded compensations but their demand is yet to be delivered.
The Kirkuk Qaysariah is 160 years old and was built by Othman Empire. It is two thousand meters square and was renovated for the first time in 1983. It is composed of 232 shops and has seven doors.