Nineveh Province administration poisoned approximately 200 wild dogs, claiming they are spreading diseases and pose danger to people.
In the recent days, teams of Nineveh veterinary hospital have fed wild dogs in different neighborhoods and streets in the city of Mosul with poisonous foods.
"The dogs who were eliminated had dangerous diseases such as rabies," veterinarian Ahmad Wael said.
Wael mentioned that poisonous foods are left in the areas where dangerous dogs live. A special team is overseeing the process so that other animals will not eat the foods and are not harmed.
KirkukNow know earlier called for solutions for the outnumbered wild dogs in the city of Mosul especially when several persons were attacked and bitten by the dogs.
Suha Aulia, owner of a veterinary clinic in Al Hadba neighborhood, stated, "the dogs should be dealt with kindness, there are tens of ways beside killing them."
She further explained that wild dogs will not become aggressive and will not carry infectious diseases unless they are neglected. She said the wild dogs have to be gathered in a place and should receive treatments there.
According to veterinary data given to KirkukNow, the number of wild dogs is on the rise and has reached 16 thousand.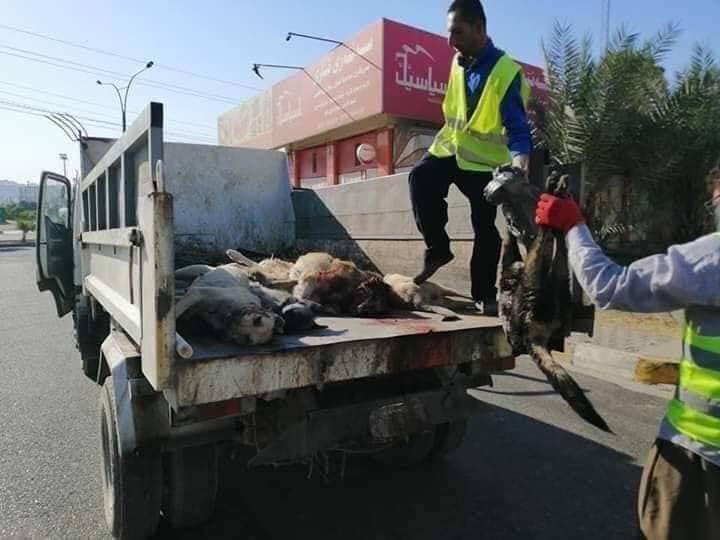 Osman Na'as, an activist, demonstrated that the Mosul streets are annoyed with wild dogs, but there are better solutions for tackling the problem including opening a specific new place for the those animals in order to control their spread and their numbers.
Animal rights organizations have condemned eliminating the dogs and ask for taking them to a place outside of neighborhoods.
Fawaz Fazil, head of animal products section in Mosul's Technical Institute, thinks that the animal rights organizations, health directorates, veterinary directorates, and agriculture directorate are responsible for restricting birth of wild dogs.