The decision to move ISIS women and children from Syrian to Nineveh province has concerned people of Mosul and the other ethnic components who are ISIS victims. At the same time, the Iraqi government might halt the decision.
The criticism emerged when the Iraqi government showed its intention to bring back Iraqi members of ISIS who live in the al-Hol camp in Syria. The central government started building a camp in Zummar to host them.
al-Hol can house more than 30 thousand Iraqi citizens who were either abducted by ISIS or worked with ISIS. The camp can host 40 thousand people, but more than 70 thousand people have been entered into the camp.
Ali Abbas Jahangir, the spokesperson of the Iraqi Ministry of Migration and Displacement, stated that there are approximately 31 thousand 500 Iraqi people who live in al Hol.
"Iraq has concerns on the return of the Iraqi citizens living in ah Hol, especially those who had connections with ISIS. But there are also other people who moved to the camp due to special circumstances," Jahangir said.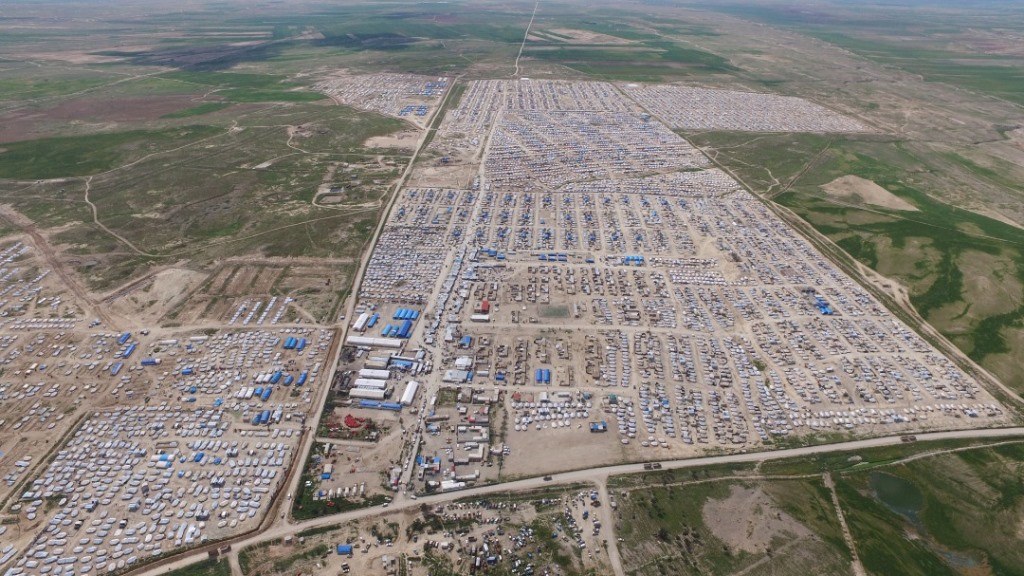 The majority of Iraqi people in the camp are women with their children. The rest are people who escaped ISIS reign from different Iraqi areas, according to a Human Rights Watch report.
KirkukNow previously learned that there are hundreds of Yazidis women in the camp who fear to return to Iraq due to their children and religious conversion.
A New Camp to an Old Issue
A new camp, called Umla, is being built in Zummar, Nineveh province, that is supposed to host the Iraq people who are currently living an al Hol.
Ahmad Jafar, the Zummar commissioner, said, "building the camp has started for three months. Fifty percent of it is completed."
Zummar is a disputed subdistrict between Kurdistan Regional Government and Federal Government. The subdistrict is part of Tal Afar district, 63 km west of Mosul.
According to the Ministry, nearly four thousand among the Iraq refugee in the al Hol camp want to return to Iraq.
Jahangir explained that they are cooperating with the Syrian Democratic Forces to transport the Iraqi people to the camo, which is being built in Zummar.
Building the camp in Zummar has raised people's concerns, especially the Yazidis, who are the victims of ISIS.
Returning ISIS women and their children from al Hol camp to Umla camp is suspended, according to Nayef Shammari, an Iraqi parliament member from Nineveh province.
Shammar said, "Nineveh parliament members have collected signatures and have summited to the Council of Ministers."
He explained that he met with AbdulAmir Rashid Yaralla, deputy commander of Joint Operation, who stated that transporting ISIS women and their children to Nineveh has been rejected and promised to try to move the camp to another place.
Transporting them from Syria to Iraq has been postponed four times since 2019.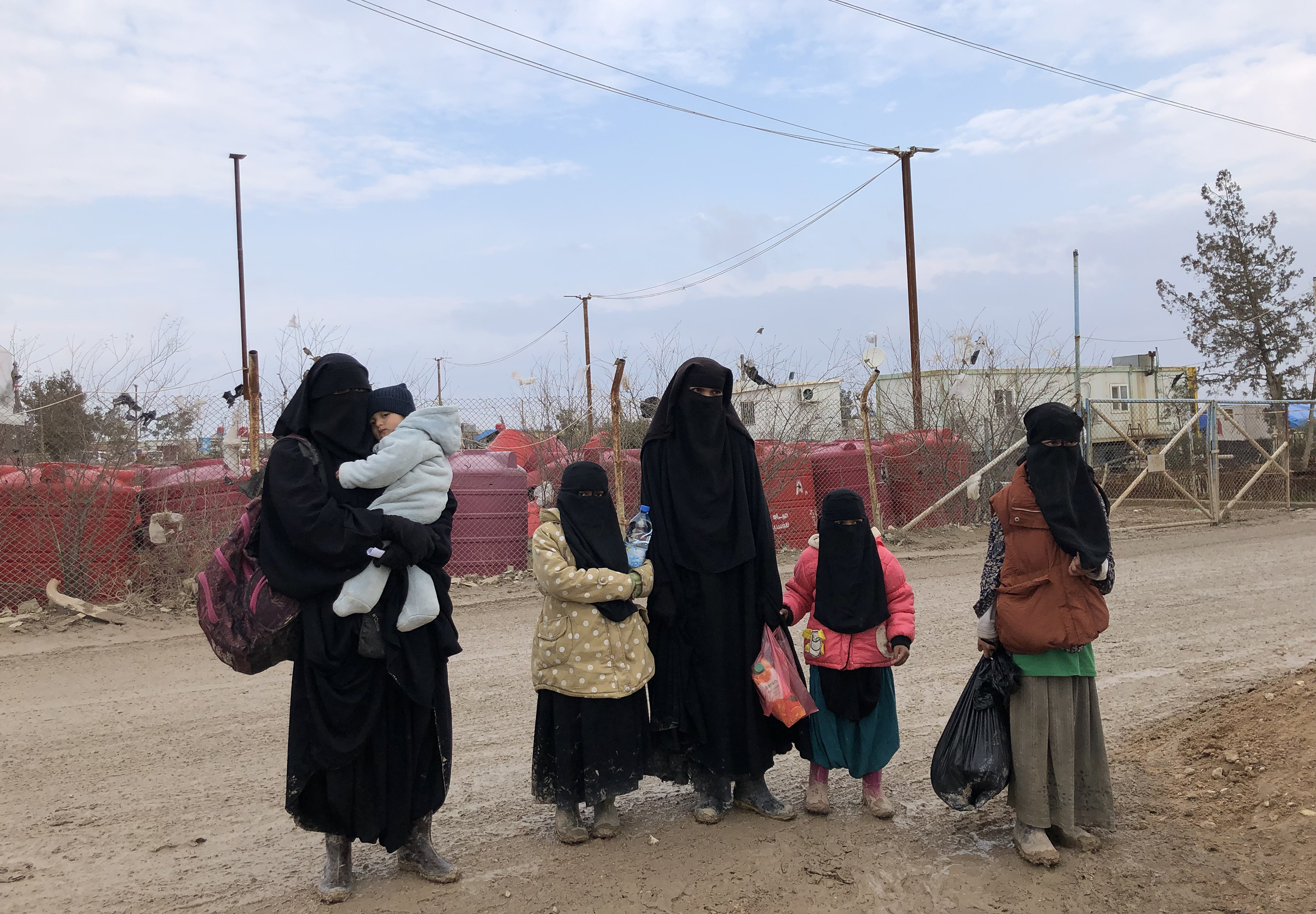 "People of Mosul has lost a lot at the hand of ISIS, and bringing back their wives would spread hatred, and people of Mosul would be accused of terrorism," said Jaafar Inmar, a Mosul resident.
He further said, "we cannot live in Mosul if ISIS women are settled here. It is like a time bomb. It can explode at any moment."
In the last years, in some regions in Nineveh, the return of people who were accused of helping ISIS caused tensions, and people rejected their return.
Uday Abid, a political analyst, the return of ISIS women families would terminate the cooperation between the people and the security forces, which will be similar to the situation before Jun 2014.  
Social Rehabilitation
Even though the government has decided to bring back ISIS families, it does not have a social rehabilitation plan to reintegrate them into society again. Their return might increase the chance of escalating tensions between people of Mosul and them.
Sozan Dlimi, a psychologist, states the ISIS wives need social reintegration to enter into society again.
In 2019, the United Nations proposed that ISIS wives should not only be placed in separate camps but rather should be moved to different camps.
Dlimi said, "a camp cannot be built in a desert that will be under rain and sun without providing basic services, such as health and education. Because if a person is treated that way, he or she will be more hateful and will think of revenge."
She asked the government to provide them psychotherapy training and spread awareness among people who suffered at the hand of ISIS in order no to to see them as their enemies.