The IDPs in the Nineveh province are not ready to return to their place of origin due to lack of services and war destructions. As a result, they reject any attempt for forceful return.
This IDPs warning resulted from a circulating rumor that they will be returned to their hometowns after the Iraqi government revealed a plan to close all the IDP camps.
"At this place, it is right we have problems, but we are not afraid of losing our lives. Then why would there be attempts to return us? If they are emphatic to us, they should first renovate and stabilize our areas," Khdir Slu, a displaced person from Sinjar, said.
Slu has resided in the Khankik camp in Duhok for nearly six years. He said that everyone likes their places of origin, but not at the moment because "Sinjar is not reconstructed and is full of explosive materials, even if they expel us from here, we will not leave."
The dangers Slu mentioned exist while the Iraqi Ministry of Migration and Displacement has strengthened its efforts to return the IDPs.
 The ministry announced a plan to close all the camps in the country in 2020.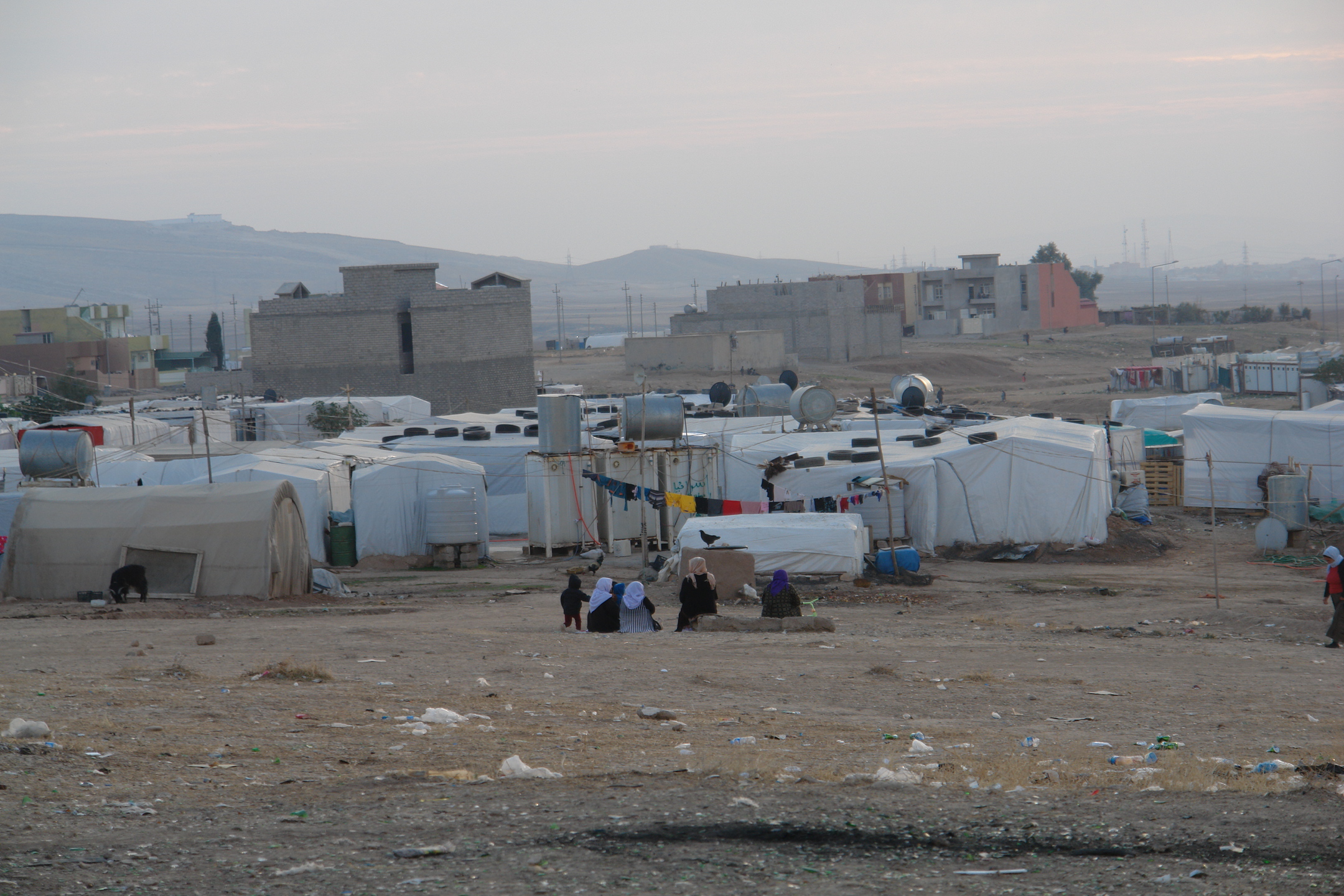 Salim Saed, head of the media and relations of the humanitarian board in Duhok, said, "until now, we have not received any decision to shut down the camps and if such decision exits, it is very difficult to be implemented because the IDPs do not want to return."
According to the ministry, among 184 camps built during the emergence of the Islamic State group (IS), 86 camp still house thousands of IDPs.
"Instead of returning, still people from Sinjar and other areas become displaced to the areas in Duhok province because their places lack services, reconstructions, and stability," Saed said
Saed added that they facilitate for return of people who are willingly want to move back to their regions.
More than 787 thousand and 367 IDPs live in the Kurdistan Region, and more than 200 thousand of them live in the camps, according to the Kurdistan Regional Government.
Fahad Hamid, the acting commissioner of Sinjar district, said, "our region is stable, and we assure people that the security forces save their lives if they return.
Hamid explained that there is a lack of service delivery and said they are working on renovating Sinjar to motivate the people to return.
From Mid 2014 to 2017, six million Iraqi people, equivalent to 15 percent of the country's population, were displaced due to IS attacks and liberation of the IS held-territories.