Residents of Matiq village in Daquq, 44 km southern Kirkuk, decided to evacuate the village due to the fear of insurgent groups, becoming the seventh village to be abandoned in the region.
The villages facing insurgent groups are predominantly villages of Kakai ethnic minority.
"Due to fears of security, the village in which 26 families used to live is evacuated, and some of them did not return after October 16, 2017," Nazim Hamid said.
Hamid stated, "the security forces in the  area are not sufficient, and the area is broad, which requires more forces." He mentioned a recent example in which a checkpoint of the Iraqi Security Forces (ISF) was attacked, resulting in the death of a soldier.
The forces have cut down the trees of the village "as security measures."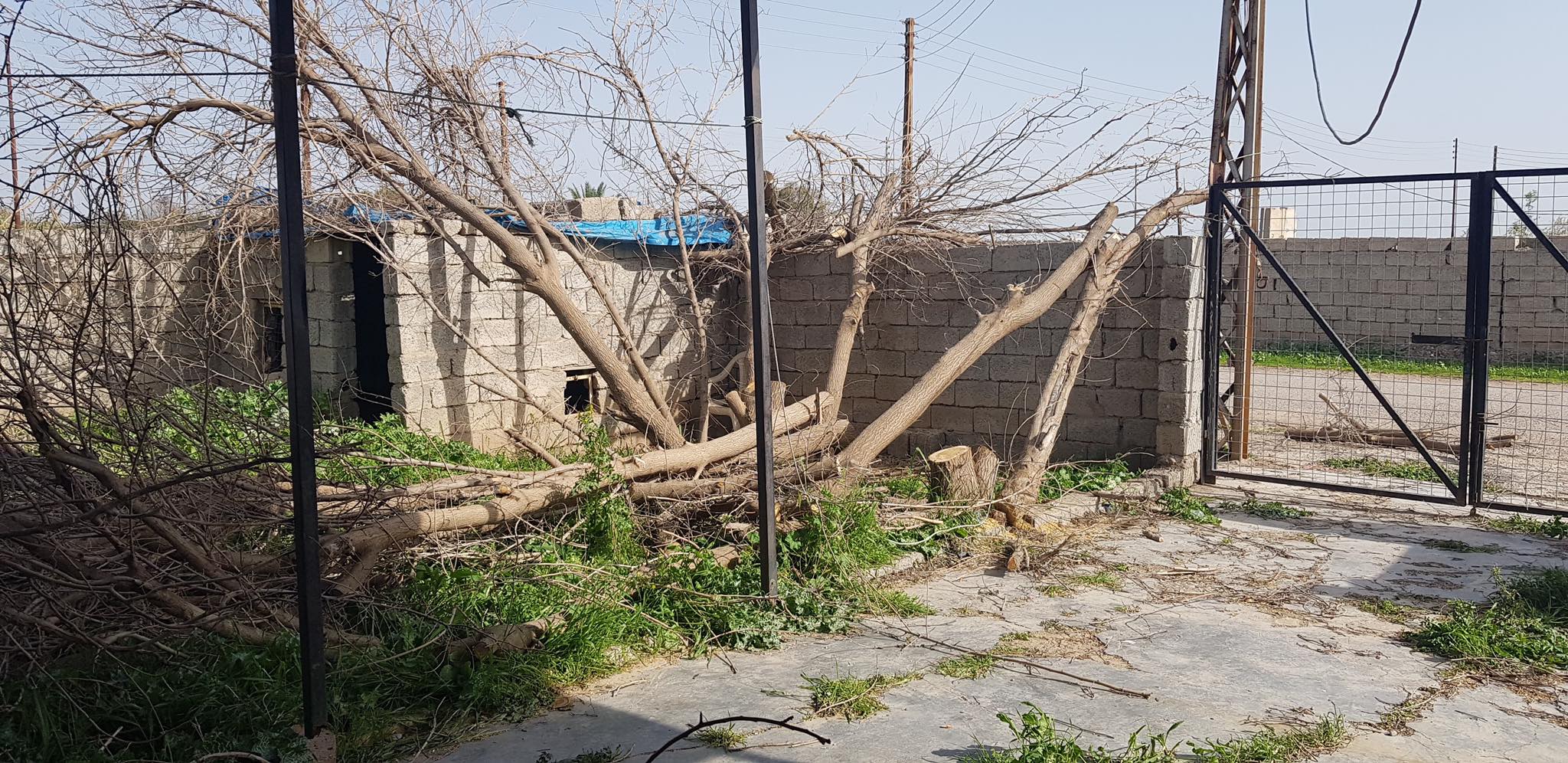 A villager, who preferred to remain anonymous, said, "due to instability, I left the village, and only two families are there, and they will leave soon. We cannot continue living there when we cannot leave home because of the fear of insurgent attacks."
Kakai ethnic minority warned the authority that they would evacuate their village if they do not receive the guarantee for the protection of their lives.
Zyad Fahd, a Kakai figure in Daquq, claimed, "there are significant dangers on 10 Kakai villages, and because of the Islamic State group's (IS) attacks, seven villages are evacuated.  A small number of people live in the other three remaining Kakai villages.
"Kakai minority has become the victim of terrorism and on one delivers our demands," Zyad Kakai said.
Kakai representative has met with United Nations Assistance Mission for Iraq (UNAMI) officers in Kirkuk three times and has asked for observing the security situation of the areas and additional forces to secure their villages from IS threats.
Besides UNAMI, last June, representative of Iraqi president, prime minister, and speaker of parliament visited the Kakai villages and promised to solve their problems, but their situation has remained the same. 
Daquq, which was a frontline against the IS, has been controlled by the ISF since the withdrawal of the Kurdish Forces on October 16, 2017.