United Arab Front (UAF) asks for the release of "Arab prisons" before the start of "a great catastrophe" in the Kurdish Region's prisons, without the observation of organization and formal authorities.
In a statement issued on March 22, UAF reaffirms that the families of the Arab prisoners in the Kurdistan Region are living in misery as the coronavirus has spread nationwide.
"People are now concerned, in particular, the families of the Arab prisoners jailed in the Kurdistan Region because they might get infected with the virus. They are imprisoned in narrow prisons and without the observations of the human rights organizations, International Red Crescent or formal authority," the statement says.
UAF, since early 2019, has formed a council consisted of politicians and public figures who request the Kurdistan Regional Government (KRG) and federal government " to immediately release the prisoners before the emergence of a disaster that has become a threat to the lives of the prisoners."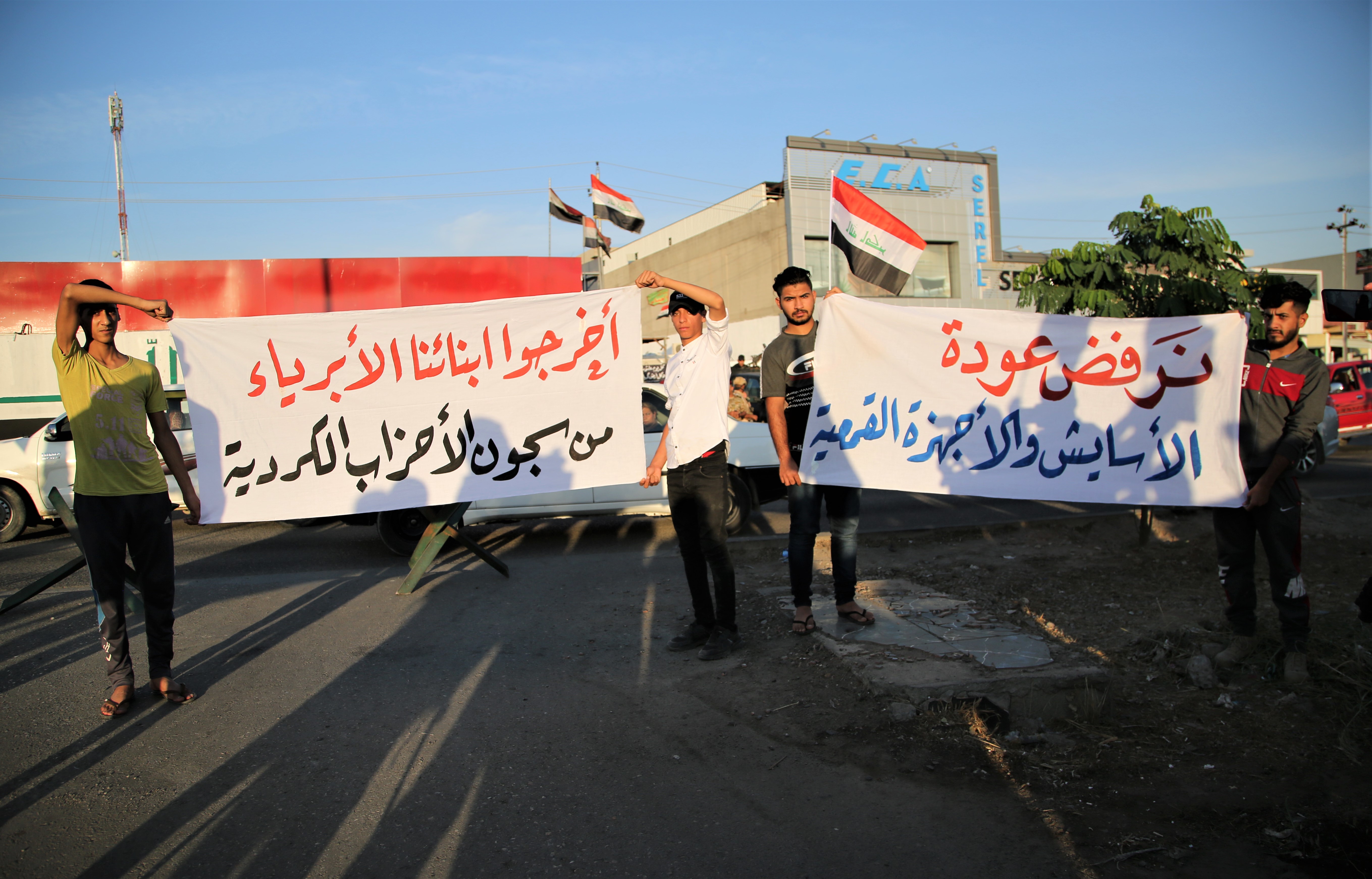 At the same time, Arshad Salehi, head of the Human Rights Committee in the Council of Representative, asked for the release of the prisoners on bails until the coronavirus pandemic ends. However, Salehi did not specifically mention the prisoners in the Kurdistan Region.
The Arab parties have protested and held press conferences in which they have demanded the fate of the Arab prisoners. Last June, they handed over names of one thousand "missing persons" to the acting governor of Kirkuk, Rakan Al Jabouri. They accused the Patriotic Union of Kurdistan (PUK) and Kurdistan Democratic (KDP) Asaysh forces of jailing them.
Last August, the Ministry of Interior of KRG issued a statement in which it denied that prisoners have been kept in the KRG jails, and said, "the door of the prisons are open to International, local and human rights organizations to investigate the matter."
However, after a week of the statement, PUK's anti-terror forces in Sulaimani returned "90 Arab prisoners" to Kirkuk, who were arrested during the ISIS war. Earlier in February and March 2019, 36 prisoners were returned to Kirkuk. Most of these prisoners were detained in the camps during the battle of ISIS.