Security forces of Altun Kupri (Prde) arrested two persons who have confessed that they have raped a disabled woman and filmed her. One of the two persons is a policeman and there is suspecion that even more people have taken part in the crime.
The incident has gone viral on Social Media, particularly among the people of Kirkuk. A source, who is familiar with the event, told KirkukNow that so far it is not proven if the woman has been raped or not, but the two persons arrested on March 7 have confessed to the rape.
Abdulmutallib Najmadin, the commissioner of the Altun Kupri sub-district, said, "we have obtained the recorded film of the rape, it is inhuman, we have arrested the two perpetrators."
"One of them raped the woman and the other filmed it," Najmadin stated.
One of the perpetrators had been dismissed as a member of the Iraqi Security Forces; however, he has later become a policeman per general pardon of the Iraqi government, according to Najmadin.
The other person lives from a village in Altun Kupri.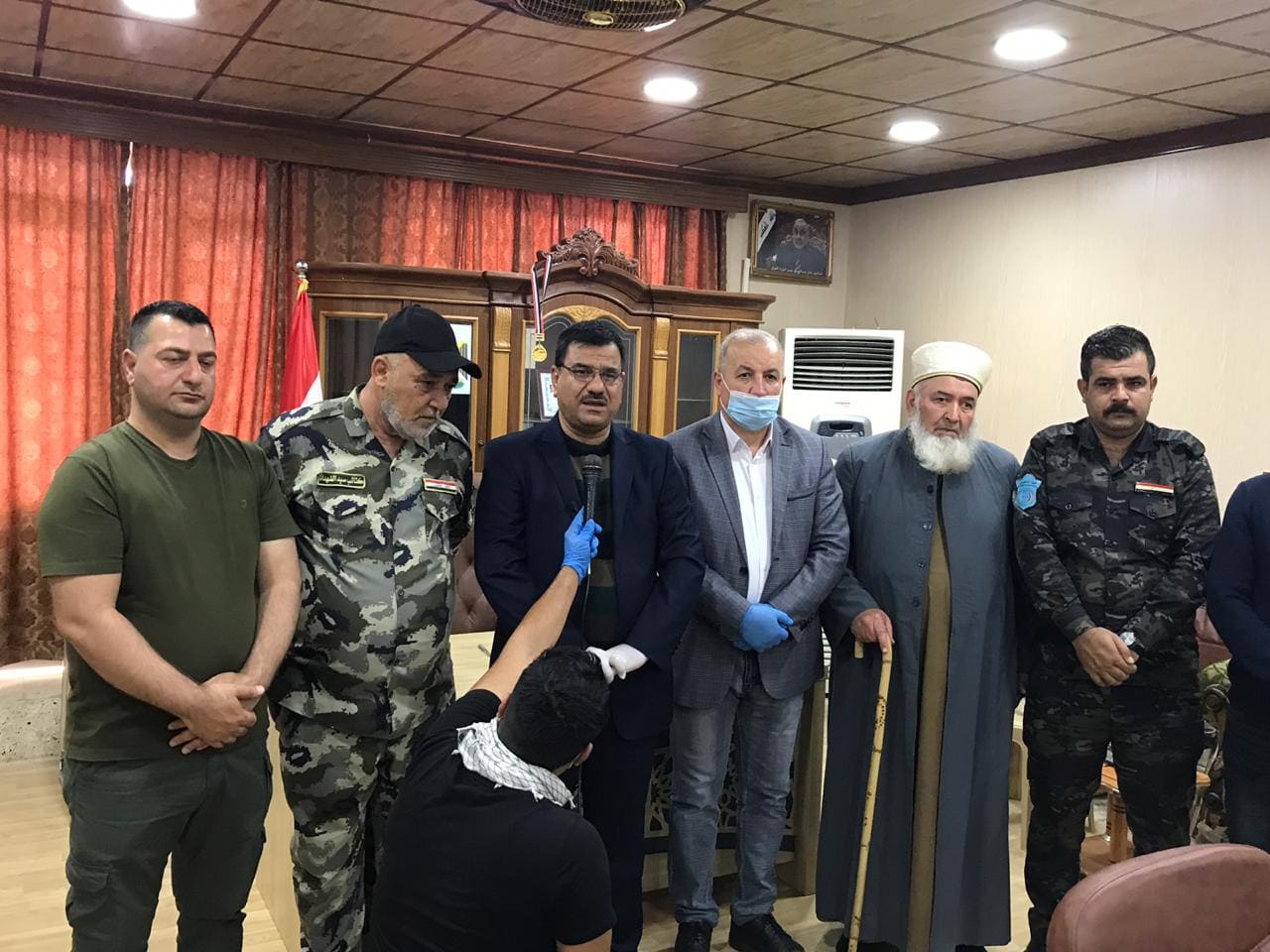 The woman's age is believed to be between 40 to 45 yearso. She is disabled and mentally ill. Her husband is 70 years old and is impaired of mobility. They have a five years old child.
The family is not originally from Altun Kupri but has been given a place to live in by some people as they are both disabled and have no source of money.
A security source spoke to KirkukNow on the incident, and stated, "after the release of the news, we could gather information and arrest them on March 7." 
"It was revealed that the two arrested persons have rapped the women and confessed to the crime. I ask people no to believe that the two persons belong to Popular Mobilization Forces (PMF)."
The rape was attributed to two of the PMF members  by numerous Facebook accounts and pages. The incident was used to escalate ethno-sectarian tensions, as the woman is a Kurd, and her husband is a Turkman.
"The suspects have confessed to the crime, and their cases have been transferred to the court. We ask people no to believe in information published on social media that is aimed at creating conflict among the ethnic groups."
Ali Karim, a civic activist in Altun Kupri, is one of the people who have helped the family. He said, "last year I was informed about that poor family, who used to live in Laylan sub-district. With some youth, we visited them to help them."
"When I said we would help you, they said you like others make promises and leave, if you are truthful, bring us a sandwich and a can of juice," Karim stated.
"We took the woman to a psychotherapist. Later, a donor bought a house for them, and people provided them with food."