On Thursday, April 16, A group of Islamic State (IS) sleep cells was arrested, and their weapons were confiscated by the Iraqi Security Forces (ISF) in their searches in three neighborhoods of the city, more than a source told KirkukNow.
The security searches were conducted in Panja Ali, Faylaq, and Amala Sha'bi neighborhoods.
A security source, who preferred to remain anonymous, stated, "in Panja Ali neighborhood, after collecting intelligence, we could arrest a group of sleep cells of terrorist IS."
The source did not provide further information and stated, "whenever the investigations are finished, and their confessions are heard, we will announce the details."
On the same day, Faylaq and Panja Ali neighborhoods were searched by the special Iraqi Forces, including the 61 brigade.
61special brigade, which belongs to the Iraqi council of minister, replaced Counter-Terrorism Force (CTF) in Kirkuk in 2019 at the order of the outgoing Prime Minister, Adil Abdul Mahdi. The brigade has led several house to house searches.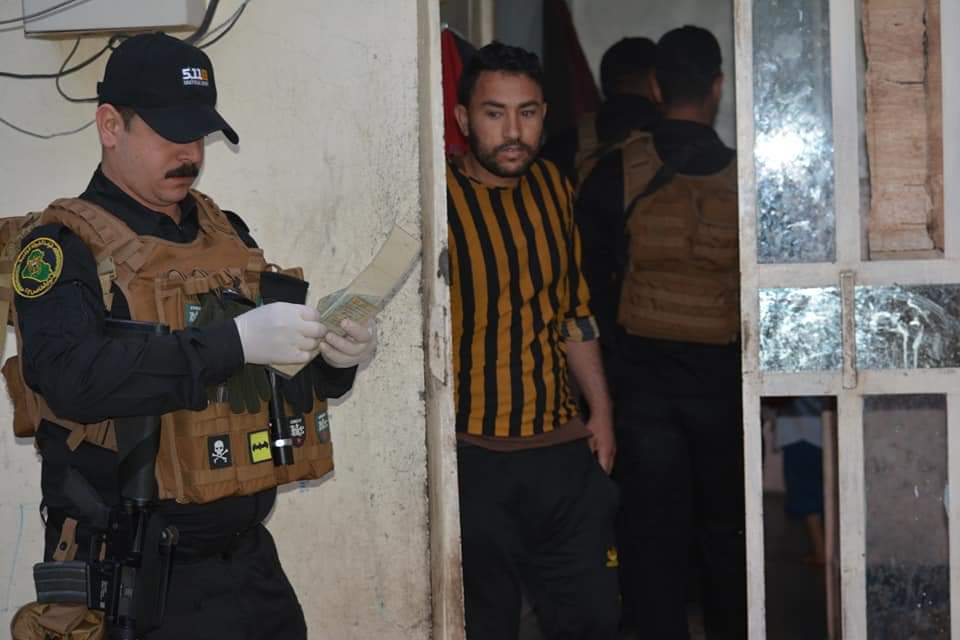 The source added that in Faylaq and Panja Ali, they have confiscated many unlicensed weapons.
Theses searches are at a time when the Joint Operation Forces in Kirkuk have put the security forces of the city on full alert.
In recent days, several Iraqi forces' soldiers were killed in numerous attacks in the Daquq district and the other areas of the province.
Louis Ali Mutashar, assistant commander of the police department in Kirkuk, "it is 14 days since our forces have been on alert due to the spread of coronavirus and until this moment they are still on alert."
The special 61 unit belonging prime minister, as well as police forces, are in charge of the security apparatus of the city of Kirkuk. The other areas of the province are secured by ISF, Popular Mobilization Forces, and Iraqi Federal Police, which are all under the chain of command of the Joint Operation Room.