Special forces of 61 Unit arrested three persons accused of terrorism, who planned to carry out attack against people and the security forces on the first day of Ramada, a security source told KirkukNow. 
"The three persons were arrested today, Friday, April 24 in Askari neighborhood before carrying out the attack."
A source from the special 61 Unit said, "our forces, based on intelligence, arrested the three persons, who belong to Daesh organization (Islamic State group) and were supposed to conduct the attack against people and the security forces to cause disorder and instability."
"They confessed that they belong to IS and planned to attack, but fortunately we arrested them before carrying out the attack," the source said, without giving details on the type of the attack and they place they wanted to target. 
The three suspects have been charged with terrorism law number four.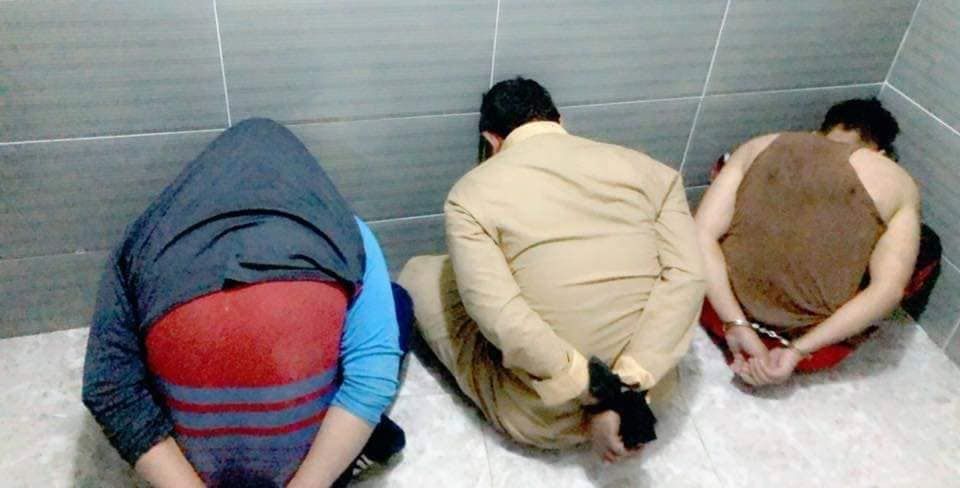 61special brigade, which belongs to the Iraqi council of minister, replaced Counter-Terrorism Force (CTF) in Kirkuk in 2019 at the order of the outgoing Prime Minister, Adil Abdul Mahdi. The brigade has led several houses to house searches.
On Thursday, April 16, A group of Islamic State (IS) sleep cells were arrested, and their weapons were confiscated by the Iraqi Security Forces (ISF) in their searches in three neighborhoods of the city, more than a source told KirkukNow.
The security searches were conducted in Panja Ali, Faylaq, and Amala Sha'bi neighborhoods.