40 families have registered their names in the court to adopt abandoned Osama, a year and a half old baby, however, the court decided to transfer Osama to an orphanage after a month and a half of investigations showing that Osama's father was a member of the Islamic State group (IS).
 Osama and his grandfather arrived in a hotel in Kirkuk from Mosul, after staying at the hotel for a night, his grandfather left the hotel and and abandoned Osama there. Osama's abandonment was recorded in the police and was later transferred to the court.
A source who is familiar with the case stated the Court of Appeal has decided to send Osama to an orphanage, prohibiting his adoption "because his father joined IS when they arrived in Iraq in early 2014 and helped them as an assistant doctor, now his fate is unknown."
The source reaffirmed that 40 families have registered their names in the court to adopt Osama since his abandonment, a month and a half ago. 
"The court delayed the request of those 40 families due to the investigations of the case of Osama's father," the source said.
A security source, who is familiar with Osama's case, stated, "the court has called upon the police to investigate into case of Osama and his family, the police department has summited a report to the court, revealing that four aunts and an uncle of Osama are detained with the charge of assisting Daesh militants."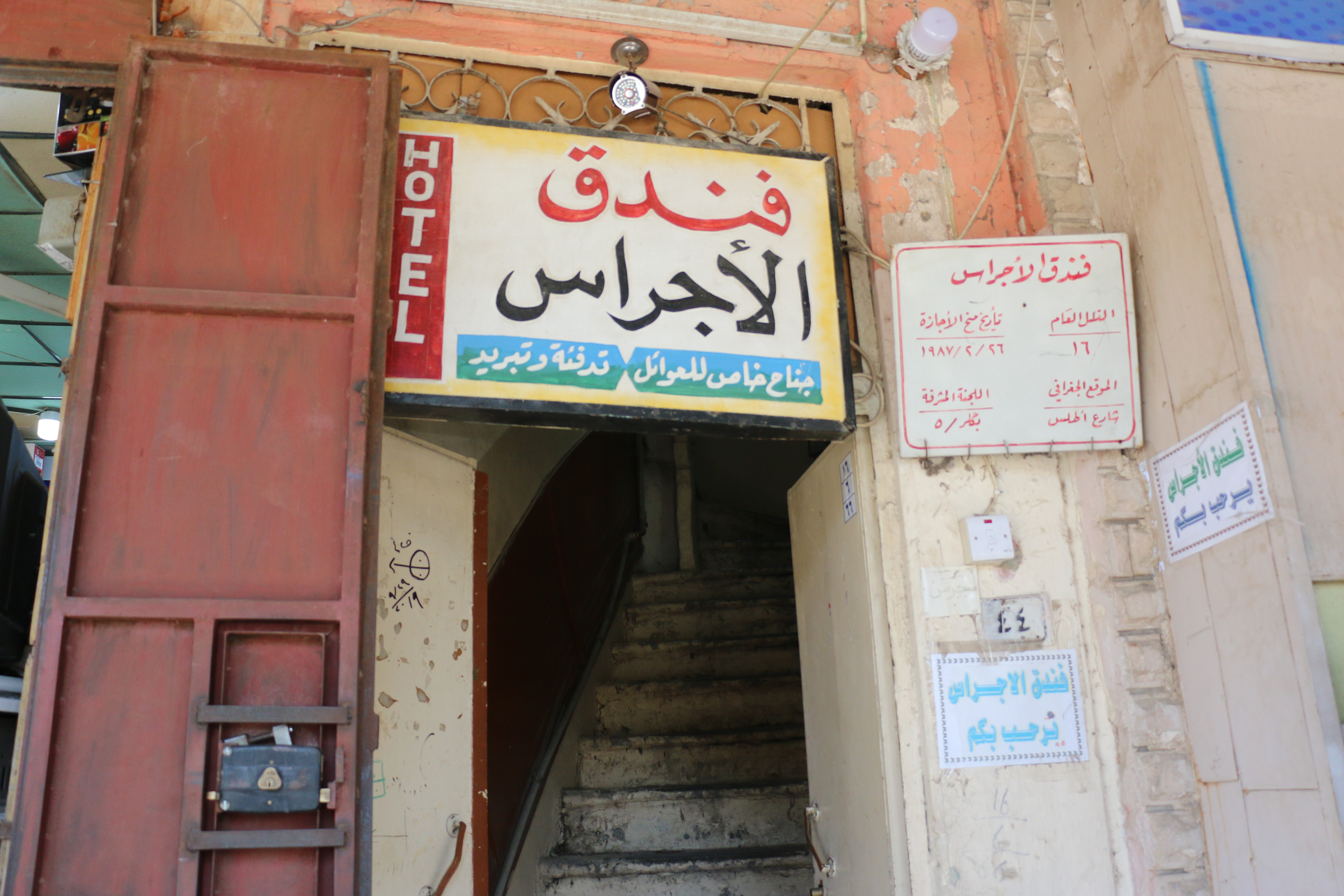 KirkukNow earlier published that Osama was only three months when airstrikes of Mosul liberation killed his mother. His father, who was a doctor assistant in Hawija district, Kirkuk, has disappeared since the Islamic takeover of the district. 
Osama's grandfather, named Ahamd, had been raising him until March 5 when he dumped him in a hotel in the city center of Kirkuk.
After abandoning his grandson for two days, Ahmad went back to the hotel and asked about Osama. Police were informed that Ahmad came and they arrested him. After investigation, he was released.
Yawar  Alla Wirdi, the Mukhtar of Quriya neighborhood, took care of Osama at his house until the court made its decision. "For 10 days, I took care of him as a child of mine, but later the court decided that he has to be moved to the orphanage so that the government would raise him."
"What I know is that it is revealed that four aunts of Osama have been arrested with the charges of assisting Daesh," he added.
Allawiri earlier told KirkukNow that he met Osama's grandfather and asked him why he abandoned him. "I do not have the ability to raise him, I want someone to do that," he responded.