15 members of the security forces and civilians were killed and tens were injured on Saturday and Sunday in Diyala, Kirkuk, and Sallahudin.
 On the evening of Saturday May 2, numerous snipers shot the security forces in Khabaza village, Abara sub- district.
Shakr Tamimi, the commissioner of Araba sub-district, said, "Daesh, the Islamic State group members (IS), targeted a policeman with sniper rifle, and when the policemen gathered, they shot them again, resulting in the killing of four civilian, one members of the security force, and the injury of another five persons."
Tamimi stated the IS activities exist in the areas and are increasing.
On Saturday, a road side bomb blew up to a military vehicle, which killed a one policeman and injured four.
The security forces in Jalawla, likewise, neutralized two rockets. A source form the Diyala police department told KirkukNow that, "the rockets were meant to target the police station in Wahda neighborhood."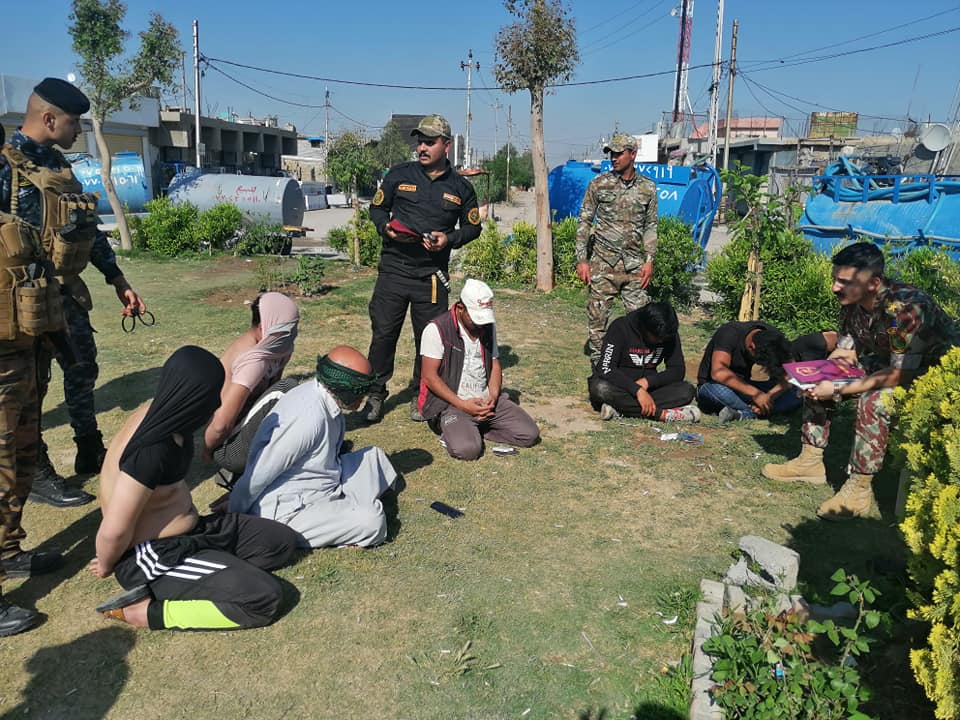 The Special 61st Unit conducted a security search in Faylaq neighborhood in Kirkuk and arrested four suspects based on terrorism law, according to a statement.
Another statement of 61st shows that they had arrested more than 30 wanted suspects in April.
The Special 61st brigade belonging to the prime minister, as well as police forces, are in charge of the security apparatus of the city of Kirkuk. The other areas of the province are secured by Iraqi Security Forces (ISF), Popular Mobilization Forces, and Iraqi Federal Police, which are all under the chain of command of the Joint Operation Room.
The War Media Cell, in a statement, announced that on May 2, six members of PMF were killed by IS attacks in Salahuddin.
Three other members of MPF were killed and another four members were wounded in the explosion of a road side bomb in the same city.